Posts Tagged 'Valentine's Day'
Friday, February 14th, 2014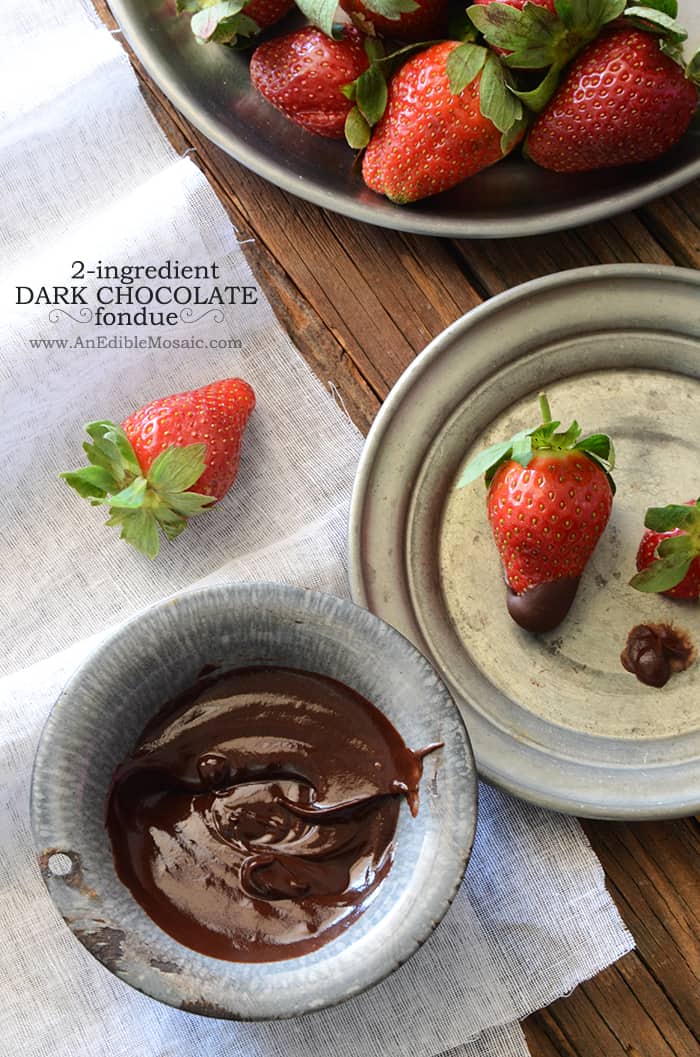 I know it's last-minute, but I got you a Valentine's Day gift.
(You knew I wouldn't forget about you, right?) (more…)
Tags: 2 Ingredient Recipes, 2 Minute Recipes, Chocolate, Clean Eating, Dessert, Dessert Recipes for 2, Fondue, Paleo, Paleo-Friendly, Paleo-ish, Quick and Easy Desserts, Recipes, Small Batch Desserts, Special Desserts, Valentine's Day
Posted in Recipes | 9 Comments »
Monday, February 10th, 2014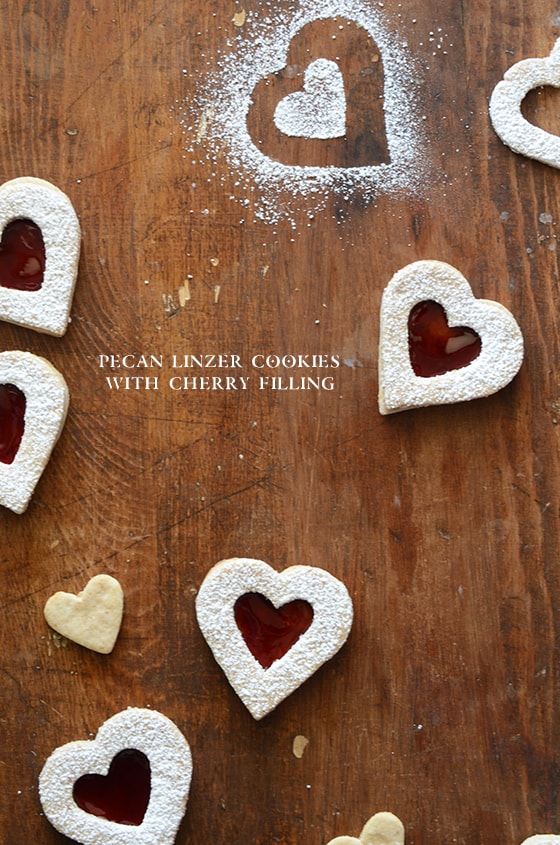 Does anyone else remember being in elementary school and literally spending days hunting around for the perfect Valentine's Day cards for your classmates?
Everyone used to have to give a card to everyone – boy or girl – no matter if we liked them or not.
(Which of course was good so that no one felt left out…but it left serious problems when it came to choosing the perfect card. It was a fine line between finding a pretty, flowery card for the girls without having it be too sappy and endearing for the boys. Ahhh, to have the problems of a fifth-grade girl again, lol.) (more…)
Tags: Cherry, Cookies, Culinary Covers, Desserts, Linzer Cookies, Pecan, Recipes, Valentine's Day, Valentine's Day Treats, What to bring to a Valentine's Day classroom party, What to bring to a Valentine's Day office party
Posted in Guest Posts, Recipes | 13 Comments »
Wednesday, February 8th, 2012
I had to save the best for last with my Valentine's Day meal.
After my white hot chocolate, your dessert cravings will probably be satiated, but there's always room for a pretty little mac or two, right? ;) (more…)
Tags: Cookies, Desserts, Fancy Cookies, French Macarons, Macarons, Menus, Recipes, Red Velvet, Tips for making macarons, Valentine's Day
Posted in Menus, Recipes | 35 Comments »
Monday, February 6th, 2012
If you're like me and have a the-darker-the-better mindset when it comes to chocolate, you're probably wondering why on earth I used white chocolate to make this drink. I'm with you, trust me, I am. (more…)
Tags: Dessert Drinks, Hot Chocolate, Menus, Recipes, Valentine's Day, White Chocolate
Posted in Menus, Recipes | 36 Comments »
Saturday, February 4th, 2012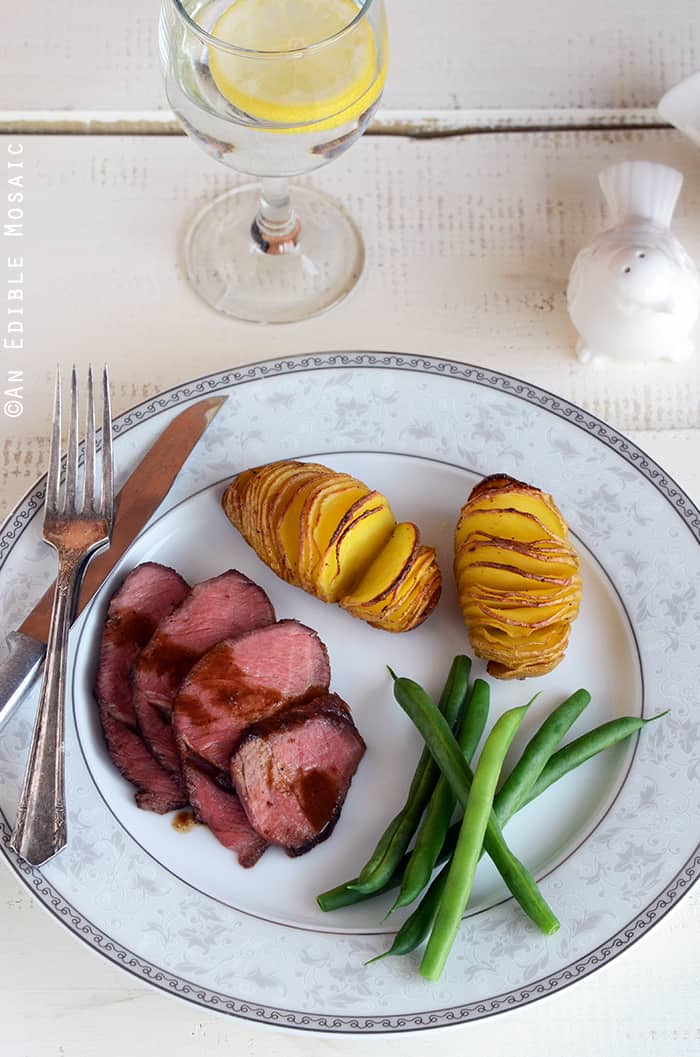 If you've been following my blog for a while you probably know that I'm not the biggest meat eater; in general I really don't make roasts (except roast chicken, which is a specialty of mine). For the most part I gravitate towards fish or veggie-based meals, so I don't blame my hubby at all for being completely impressed (actually, shocked is probably a better word) when he came home to this lovely roast beef one day. (more…)
Tags: Beef, Cooking for Two, Menus, Recipes, Roast Beef, Romantic Dinners, Sirloin, Tips for making roasts, Valentine's Day
Posted in Menus, Recipes | 18 Comments »
Thursday, February 2nd, 2012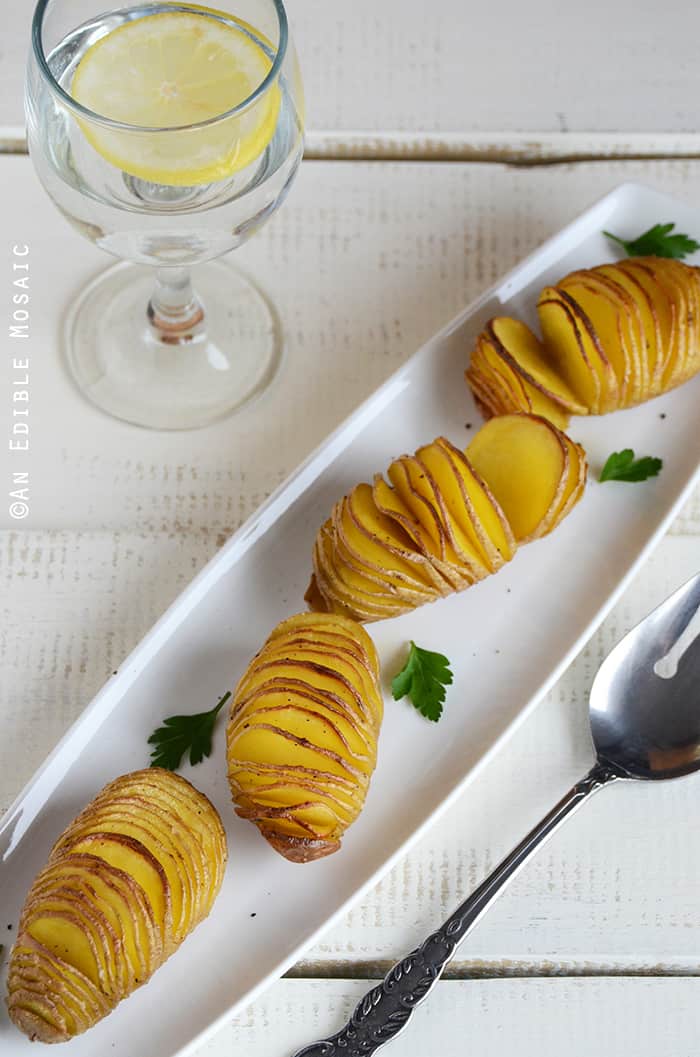 One of the things I love most about food blogging is checking out my fellow bloggers' sites…I am inspired to no end by you guys!
When I first started blogging (which feels like forever ago) I came across a recipe for hasselback potatoes on Sea Salt with Food. I thought they looked pretty fantastic and jotted the site down on a piece of scrap paper…and thus began my "to-make" list, which is now 12 typed pages long and ever-increasing. (more…)
Tags: Hasselback Potatoes, Menus, Potatoes, Recipes, Side Dishes, Valentine's Day, Vegan
Posted in Menus, Recipes | 41 Comments »
Tuesday, January 31st, 2012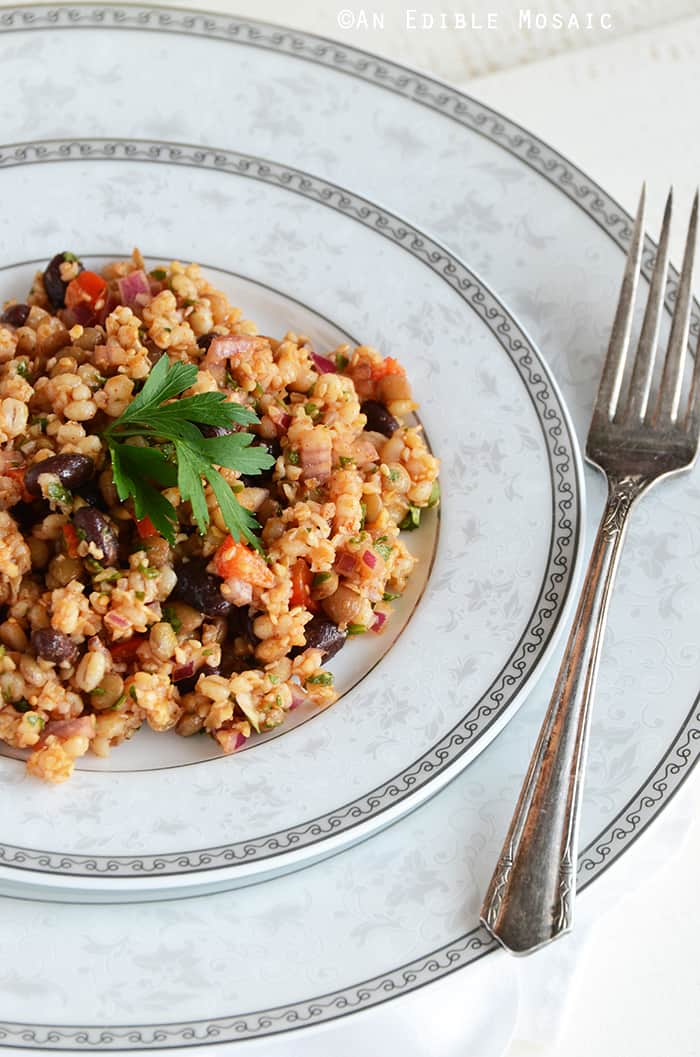 I don't know about you, but I prefer a romantic Valentine's Day meal at home over a meal at most restaurants. That way you get to enjoy a quiet meal with your loved one in the comfort of your own home without any waiting or traveling…and I'm guessing the food is just as good (or better!). (more…)
Tags: Barley, Beans, Bulgur Wheat, Menus, Recipes, Salads, Valentine's Day, Vegan, Whole Grains
Posted in Menus, Recipes | 23 Comments »
Sunday, February 13th, 2011
Most of us agree that it just wouldn't be Valentine's Day without chocolate…but for me, it wouldn't be Valentine's Day without Chocolate-Covered Marzipan Hearts.  I discovered them even before I met my real Valentine (and no I don't mean dark Swiss chocolate…I'm talking about my hubby ;) ). (more…)
Tags: Chocolate Covered Marzipan, Heart-Shaped Candy, Recipes, Valentine's Day, What to do with Leftover Melted Chocolate
Posted in Recipes | 70 Comments »
Saturday, February 6th, 2010
This is the final course of our homemade Valentine's Day meal.  And it really goes out with a bang.  It's not your typical mousse, since you won't find any eggs here.  Instead I used Greek yogurt to make it a little healthier (let's face it, this meal was not light on calories, so we might as well make up for it a little bit ;) ), and also because with this method the dessert is literally made in minutes.  This mousse is so decadent you won't miss the eggs. 
I'm sending this mousse over to Natasha of 5 Star Foodie for her 5 Star Mousse Makeover!
If you haven't done so yet, head over to All Through the Year Cheer for our Valentine's Day event! 
A Note on the Sweetness:  This mousse isn't overly sweet, so before you serve it make sure to taste it so you can add more sweetener to taste.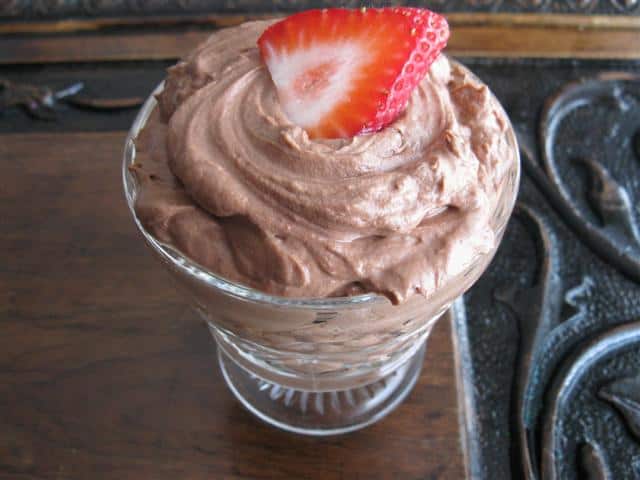 Dark Chocolate Mousse
(Yield:  2 to 4 servings)
1 (3.5 oz) good quality semi-sweet chocolate bar (I like to use 60% cacao), chopped
1/2 c heavy cream
7 oz plain Greek yogurt
2 TB honey or other sweetener (or more to taste)
Strawberries for garnish (optional)
Strain the Greek yogurt in the fridge overnight to make it extra thick.  Melt the chocolate either in a double boiler or in the microwave and let it cool slightly.  Whip the cream and in a separate bowl, whisk together the cooled chocolate and honey, and then whisk in the yogurt.  Gently fold the whipped cream into the yogurt mixture, being careful not to over mix (it's okay if there's some white spots left).   Serve garnished with strawberries if desired.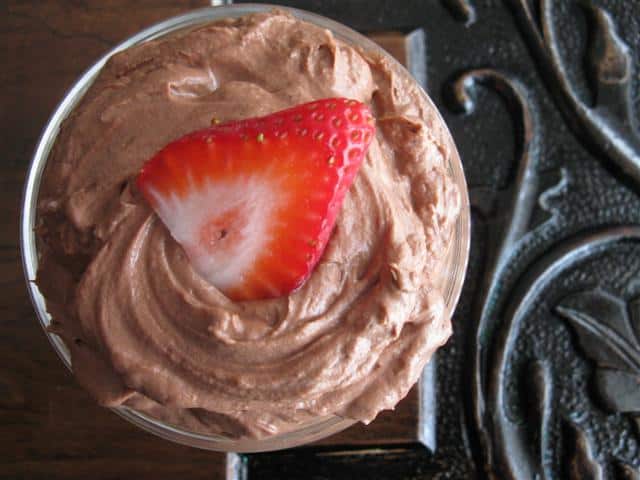 Tags: All Through the Year Cheer, Chocolate, Menus, Mousse, Recipes, Valentine's Day
Posted in All Through the Year Cheer, Menus, Recipes | 33 Comments »
Friday, February 5th, 2010
Here's the next part of our Valentine's Day meal, the blush pasta and individual beef roulades.  (For the full recipe, see my post here.)  To finish off our Valentine's menu, soon I'll posting my recipe for dark chocolate mousse!  :)
Tags: All Through the Year Cheer, Beef, Menus, Pasta, Recipes, Roulades, Tomato Sauce, Valentine's Day
Posted in All Through the Year Cheer, Menus, Recipes | 16 Comments »