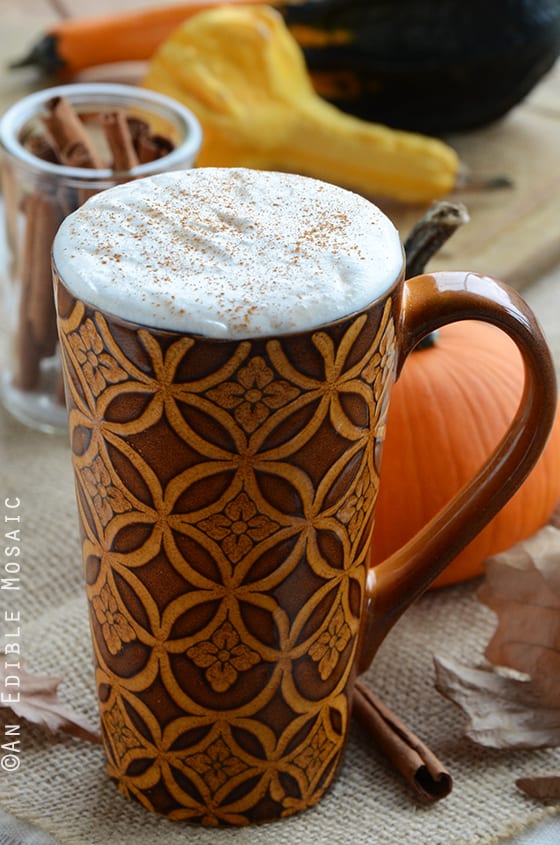 Since I shared my recipe for Pumpkin Spice Syrup a couple years ago, I've received request after request for a sugar-free version. You ladies really love your pumpkin spice coffee (I do too!) and I aim to please.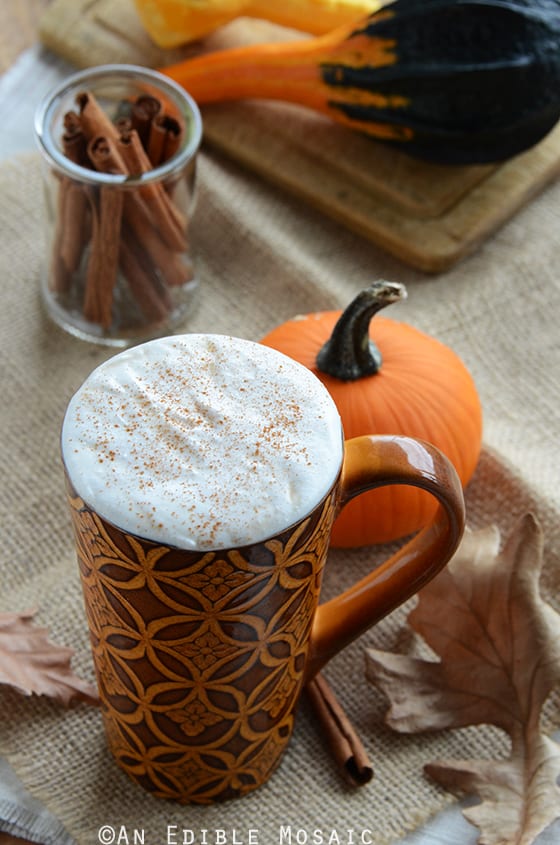 When I started playing around with a recipe, one of the main things I wanted to ensure was that the sugar-free version would have the same rich, velvety texture as the regular version. I thought it might be hard to mimic because melted sugar is what gives it that thick, caramel-like consistency…or so I thought.
I was happy to come up with a sugar-free version that definitely rivals the full-sugar version. Pumpkin thickens it up nicely, a touch of coconut oil adds dimension and body, and stevia adds sweetness while keeping it sugar-free. Of course, what really makes it the perfect pumpkin spice syrup is the perfect blend of warm spices.
Use it to make a homemade pumpkin spice latte, to sweeten up a smoothie, or as a topping for oatmeal, pudding, ice cream, pie, etc.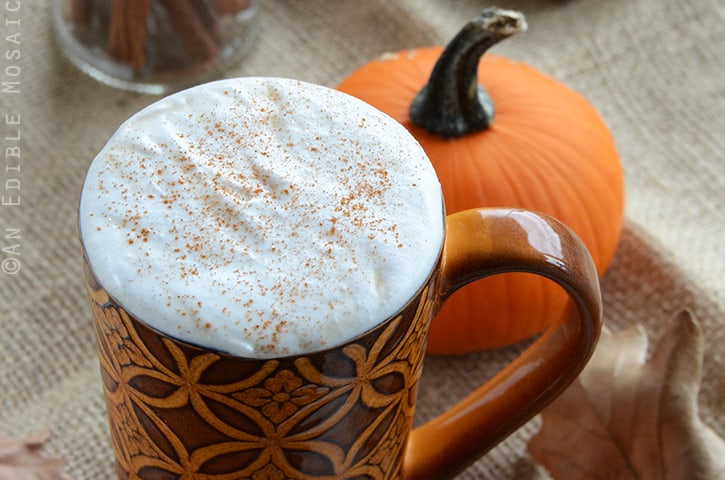 Ingredients
1 cup water
1/4 cup pumpkin puree (canned is fine; look for solid-pack pumpkin, not pumpkin pie filling)
1 teaspoon coconut oil
1 teaspoon cinnamon
1/2 teaspoon nutmeg
1/4 teaspoon ginger
1/8 teaspoon cloves
1 pinch salt
2 packets stevia (see Note)
1/2 teaspoon pure vanilla extract
Instructions
Whisk together all ingredients except vanilla in a small saucepan over medium heat; bring to a boil, then turn heat down to simmer and cook until it's thickened to your desired consistency (for me this usually takes about 20 to 25 minutes), whisking occasionally. Turn off the heat and stir in the vanilla.
Store the syrup in the fridge and use it to make pumpkin spice lattes, or a as a dessert sauce for topping oatmeal, pudding, ice cream, pie, etc.
Once chilled, I find it's best to re-heat this syrup briefly before using it again.
Notes
Here is a guideline on how sweet 1 packet of stevia is: The amount of stevia in 1 packet measures 1/2 teaspoon, which is about as sweet as 2 to 3 teaspoons of regular sugar.
http://www.anediblemosaic.com/sugar-free-pumpkin-spice-syrup-for-lattes-and-more/