This small batch of Caramel-Vanilla Cupcakes yields cupcakes that are deliciously moist and tender…and vegan! If you have a small dinner party and want a great dessert that comes together easily, these are perfect.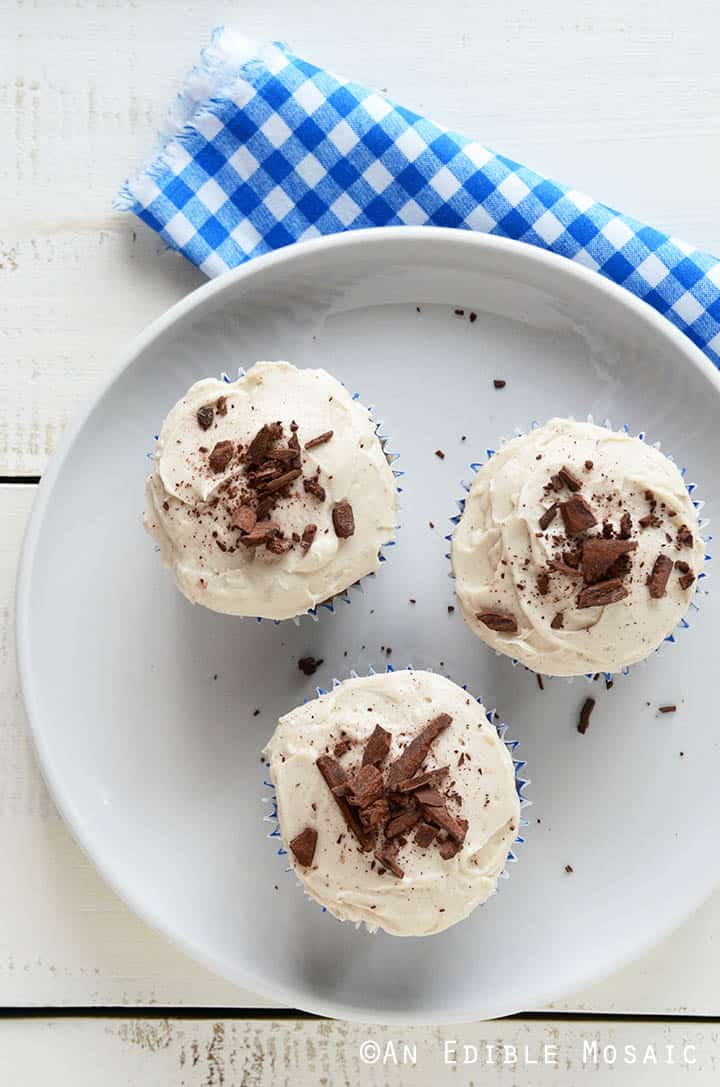 So, what are you making for dessert tonight? Maybe something like that Caramel Apple Cake I saw on your blog a while ago?, a friend excitedly asked me around 2 o'clock one afternoon.
I thought we'd forgo dessert this time, you know, since everyone is trying to eat healthy…, I trailed off. Dead silence from my friend.
I guess "eating healthy" doesn't mean skipping dessert, even for a regular weeknight meal among close friends that's not in celebration of anything other than it being a Tuesday night.
I can roll with it. Dessert was back on the menu, stat.…