Here are 10 Paleo-Friendly Family Dinner Ideas for those of you who are reducing gluten and dairy or just trying to eat low(er)-carb!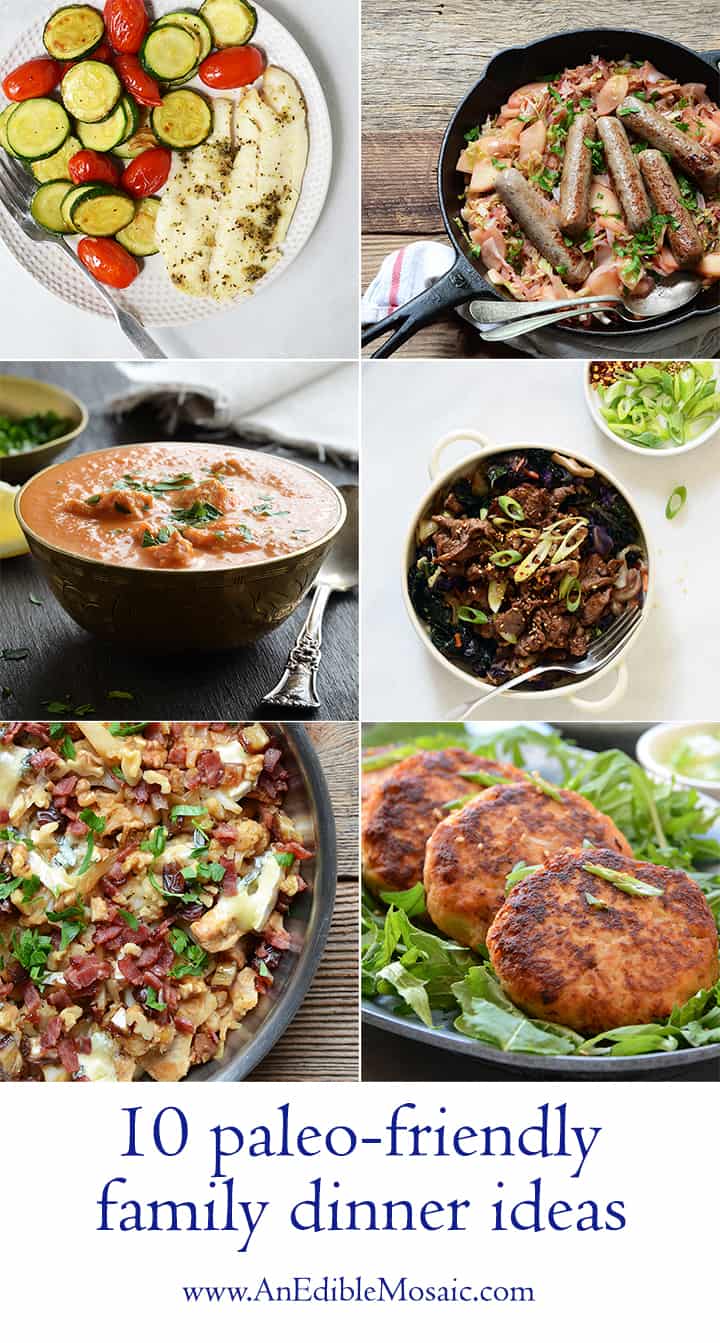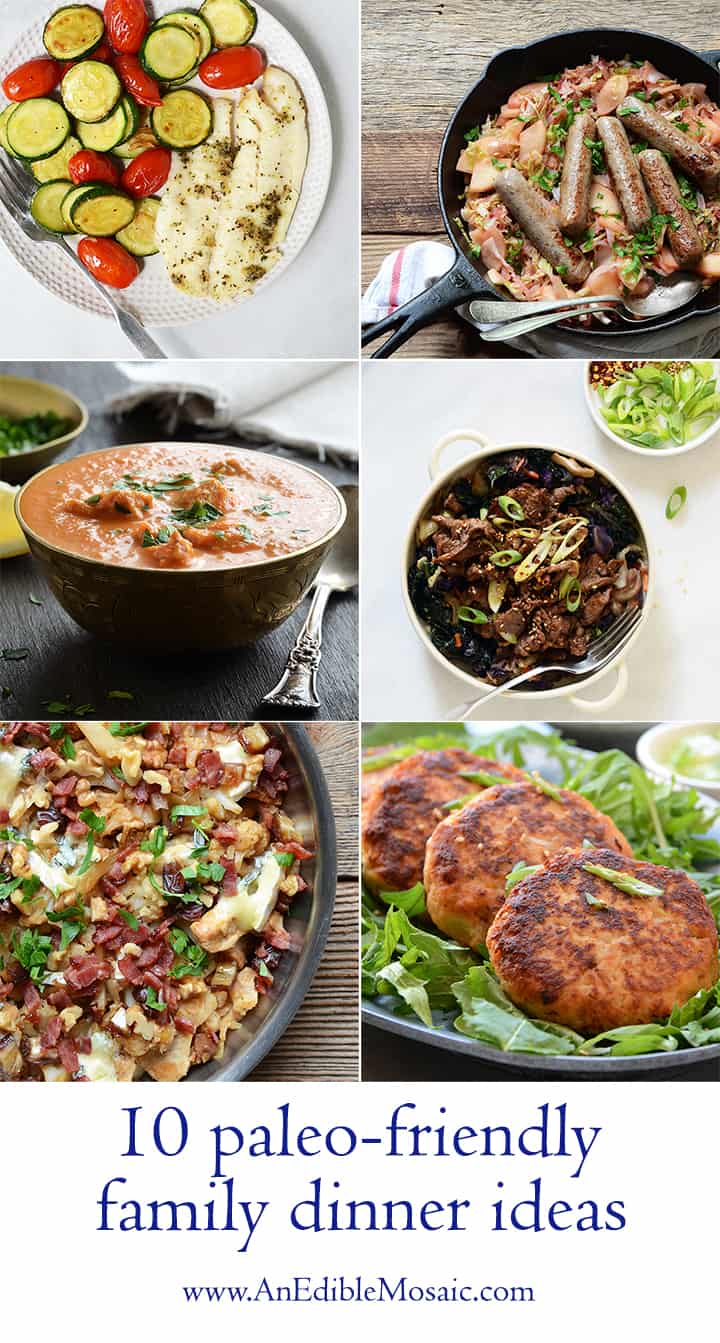 So many people are finding out that they have gluten or dairy sensitivities these days. Personally, I don't have any dietary sensitivities, but I definitely feel my best when I at least restrict these foods (especially foods with gluten.). I feel more alert and energetic in general, which is why I try to eat paleo about 80% of the time.
People are always asking me for paleo dinner ideas, so I know a lot of you are interested in eating this way too! Here are a few paleo-friendly family dinner ideas (in random order)…
If you like the drink, you'll love this dinner. It's based on Melissa Joulwan's recipe from Well Fed 2 and it's fabulous. The trick that takes it over the top is a hint of vanilla.
2. Chicken Sausage Skillet with Cabbage, Apples, and Cranberries
I love the seasonal flavors going on in this this! Plus the sweetness from apples is a great contrast to the tart flavor of cranberries.
3. PF Chang's Copycat Chicken Lettuce Wraps
If you like the restaurant version of this dish, you'll go crazy for this quick homemade version! Asian flavors like hoisin sauce (or Homemade Chinese-Inspired Paleo Plum Sauce), soy sauce (or coconut aminos to keep it paleo), garlic, and ginger combine for an addictive meal.
4. Blue Cheese, Chicken, and Cauliflower Skillet with Bacon, Walnut, and Date Topping
Sweet, smoky, and savory, this dish has it all going on flavor-wise. As it is, this dish is primal with the blue cheese; just omit it for a paleo version!
Quick-cooking and full of flavor, Bulgogi is perfect on top of a bed of ginger and garlic-sautéed greens or along with cauliflower rice. And my 2-Minute Homemade Paleo Teriyaki Sauce really makes it something special.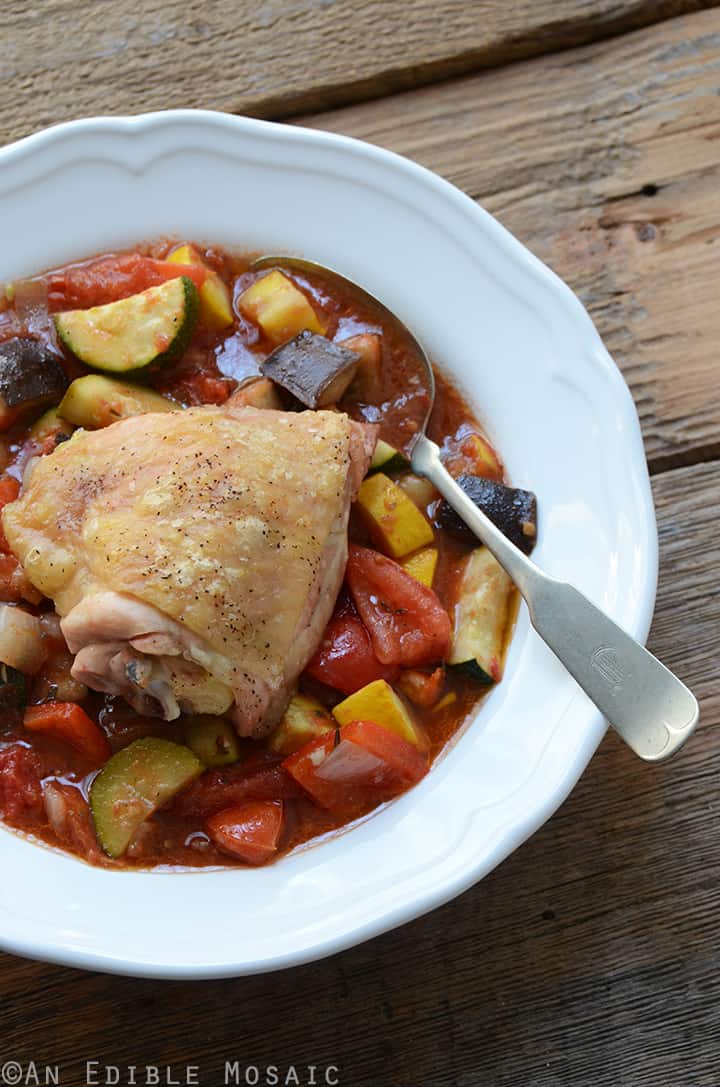 If you're in the mood for French-style healthy comfort food, this dish is all you could want.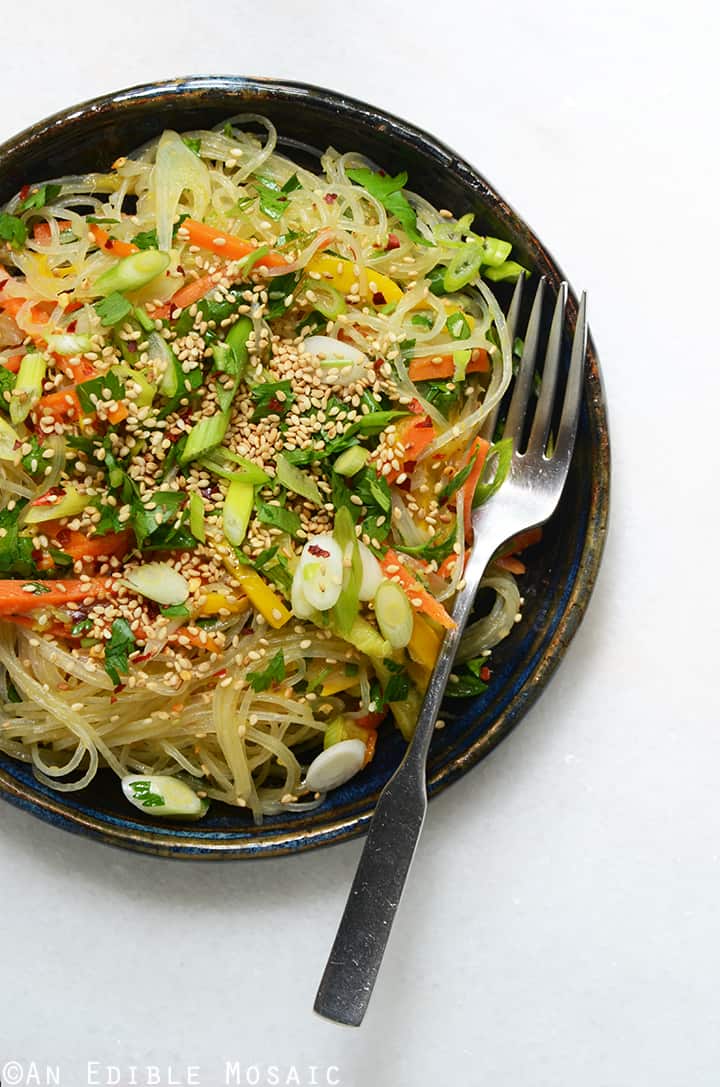 7. Sesame-Soy Arrowroot Noodles with Stir-Fried Vegetables
If you've never tried arrowroot noodles before, you're in for a real treat. They remind me very much of cellophane/glass noodles…they're delicious! To bump up the protein, top these noodles with a fried egg or cooked chicken, beef, or fish.
8. Lightened Up Chicken Tikka Masala Soup
Instead of ordering take-out from your favorite Indian restaurant, whip up this soup! If you're lucky, there'll be enough leftovers for lunch the next day.
9. Hoisin Salmon Burgers with Ginger Mayo
Eat these burgers on a bed of lettuce or on portobello mushroom "buns". The ginger mayo makes them irresistible!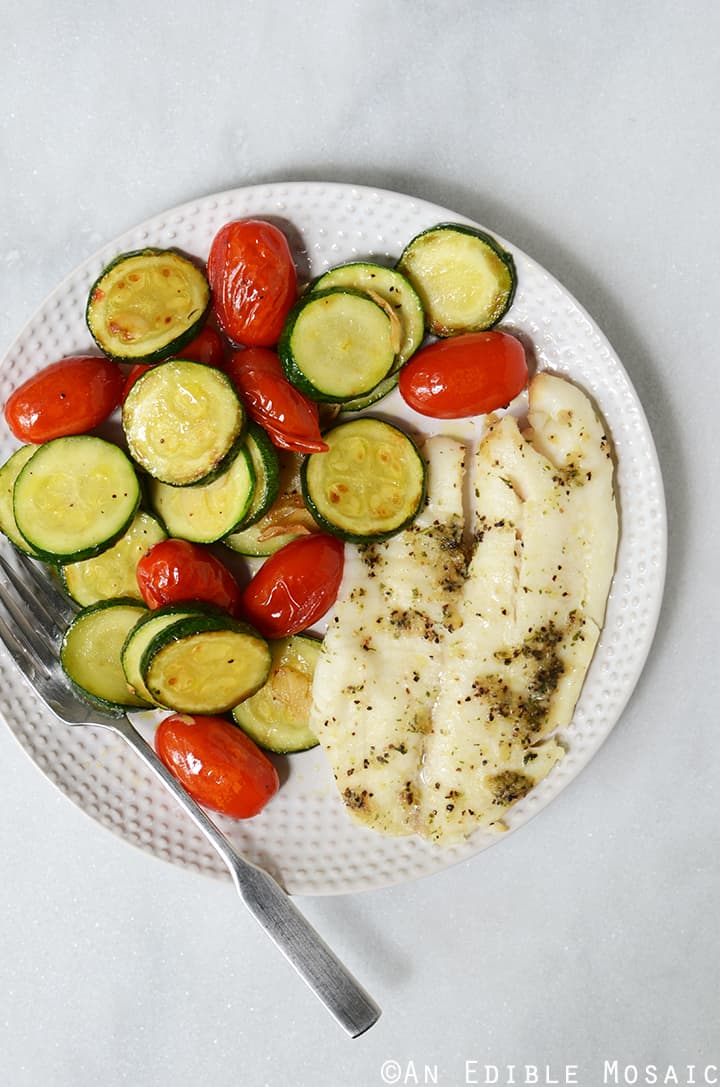 10. Tilapia with Quick Sautéed Zucchini and Cherry Tomatoes
This gorgeous meal is Bumble Bee SuperFresh® Tilapia with Lemon, Pepper, and Herbs. It's super easy to make; just put the fish into the parchment paper that's provided with the product and bake! I paired the fish with a quick vegetable sauté of zucchini, cherry tomatoes, and garlic in olive oil, seasoned with a little salt and pepper. I really enjoy their line of naturally-seasoned, restaurant quality, "fish-forward" prepared seafood, and I like that they don't use heavy breading, sauces, or a long list of unpronounceable ingredients. Instead, their recipes complement the amazing protein that they start with to bring out the best of the seafood, raising the bar for what we can expect from frozen seafood! Visit their website for a coupon so you can try these delicious SuperFresh® products for yourself.
I was selected for this opportunity as a member of Clever Girls and the content and opinions expressed here are all my own.