These 5 Ways to Put Together an At-Home Spa Experience (Including a Beautiful, Easy, and Delicious Spa Meal!) are practical tips to help you effortlessly put together a spa day experience at home for you and a few of your friends.
This shop has been compensated by Collective Bias, Inc. and its advertiser. All opinions are mine alone. #HarbourTradingCo #CollectiveBias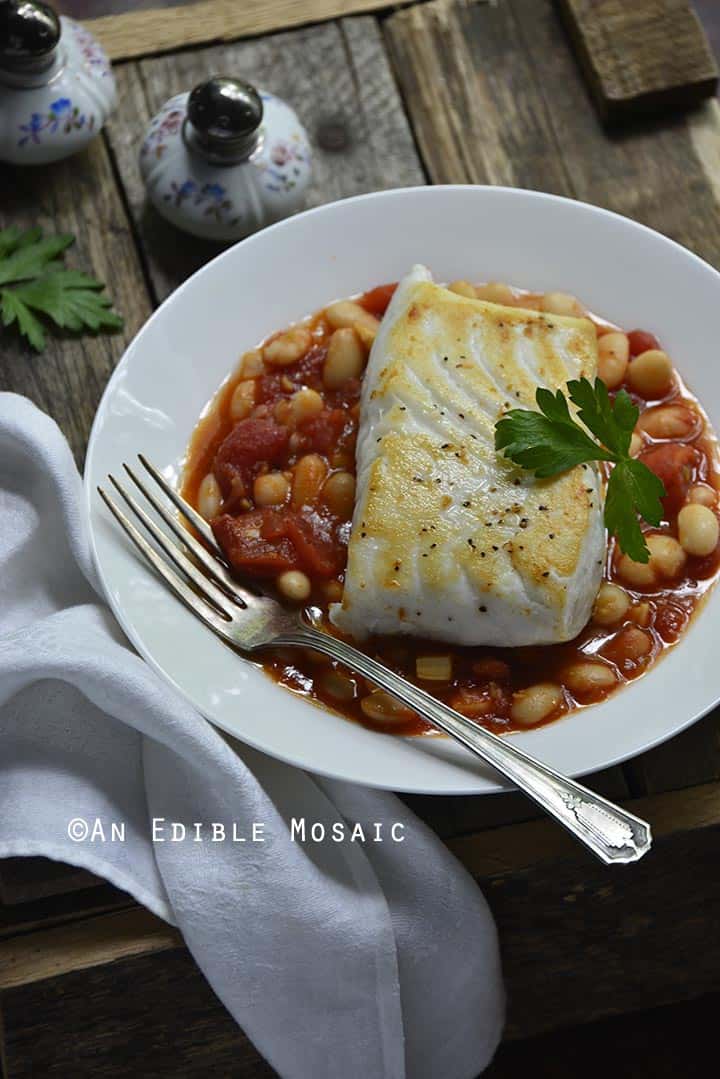 We all need to pamper ourselves sometimes; with how much stress is involved in our day-to-day lives, it's more of a necessity than a luxury at this point! Pampering can mean different things to different people (maybe it's a bubble bath or a mani/pedi or just dinner and a movie out), but a spa day is definitely the ultimate when it comes to relaxation and rejuvenation.
And you won't believe how easy it is to put together a spa day right in your own home for you and a few friends!

Ambiance: Music, Lighting, Aroma, and Décor
Put on some relaxing music; maybe your favorite composition or movie soundtrack (a few of my favs are James Horner, Hans Zimmer, Howard Shore, and John Williams), an Enya album, or a collection of classical music. If all else fails, you can do a search for relaxing music on YouTube and pick something.
Turn off harsh overhead lights and instead open the curtains for natural light, turn on soft lamps, and light a few candles. Scented candles can be very relaxing and you could also burn some incense.
I like to keep décor natural and rustic by pulling in elements from outside, like pinecones or fresh flowers.
Homemade Facials and Hand Scrubs
For the easiest hand scrub ever, combine 2 tablespoons brown sugar with 2 tablespoons olive oil and add a few drops of your favorite essential oil (vanilla will make this scrub smell like cookies!). Gently rub it onto your hands and feet, rinse off with warm water, and pat dry.
You can buy a facial mask (clay, mud, and tea tree are some of my favs), or you can make your own at home with things like yogurt, oatmeal, eggs, etc. I share a few of my favorite homemade facial masks in this post.
Spa Drink Ideas
Chilled water with sliced cucumber, berries, or fresh herbs is easy to make and is always a hit; take it to the next level and mix up my Strawberry Chia Seed Iced Green Tea. For something warming, a selection of hot herbal tea is perfect.
Spa Food Ideas
The menu is probably the most fun aspect of a spa day to put together. Spa food should be as nourishing as it is delicious, with a focus on quality over quantity, and of course it should be gorgeous. It should fill you up and sustain you, without making you feel full and lethargic. And it shouldn't take all day to cook!
Harbour Trading Co. is the perfect choice for a spa day meal at home. Their meals come in two or four-person sizes, feature organic ingredients and fresh sea-to-table seafood, and were developed by their top chef. Something about their company that really stands out to me is that they have fished with each of their captains and know them personally (read more about their fishermen here). Talk about taking pride in your work.
I also really like how seriously Harbour Trading Co. takes sustainability (which is so important for our oceans!), and their packing methods are incredibly innovative. Their wooden shipping box has a minimalistic, classy look and can be used for storage. Their glass jars can be repurposed for just about anything (I'm always looking for more glass jars to store things like bulk spices and homemade spice blends). And their green cell foam shipping material is maybe the coolest of all (IMHO at least); it's made of plants and can be used to start your grill or fire pit!
Putting together a meal from Harbour Trading Co. couldn't be easier; the way it works is their chef develops an original recipe, and then they contact their fishermen and receive the fresh fish by the next morning. They fillet the fish by hand and ship it to you along with the vegetables and other components of the meal. Your refrigerated package arrives overnight and includes fresh premeasured ingredients and a recipe card so all you have to do is whip up the meal. It literally doesn't get any easier.
The meal I tried was their Halibut with Tomato Ragout, which was outstanding. I love that there was a generous amount of veggies, plus they included fresh herbs, which brightened up the flavor. And the halibut was really lovely; mild-tasting and slightly sweet, this white-fleshed fish holds its shape well, but is tender and flakes easily. All in all, the perfect spa meal at home.
Party Favors or Gifts
Keep things simple here because the point is to relax! You can buy small (sample size) hygiene products like lotion or body wash, or you can do something homemade like a mini loaf of quick bread. Another great gift idea is a seafood meal from Harbour Trading Co., which lets your guests enjoy a chef-created restaurant-quality meal in the comfort of their home and is a great dinner option for a busy night, especially during the hectic holiday season.
What are your best tips for putting together a spa day at home?