The Elvis Burger combines a juicy burger with creamy peanut butter, crispy bacon, and sweet caramelized banana for a uniquly delicious blend of flavors and textures!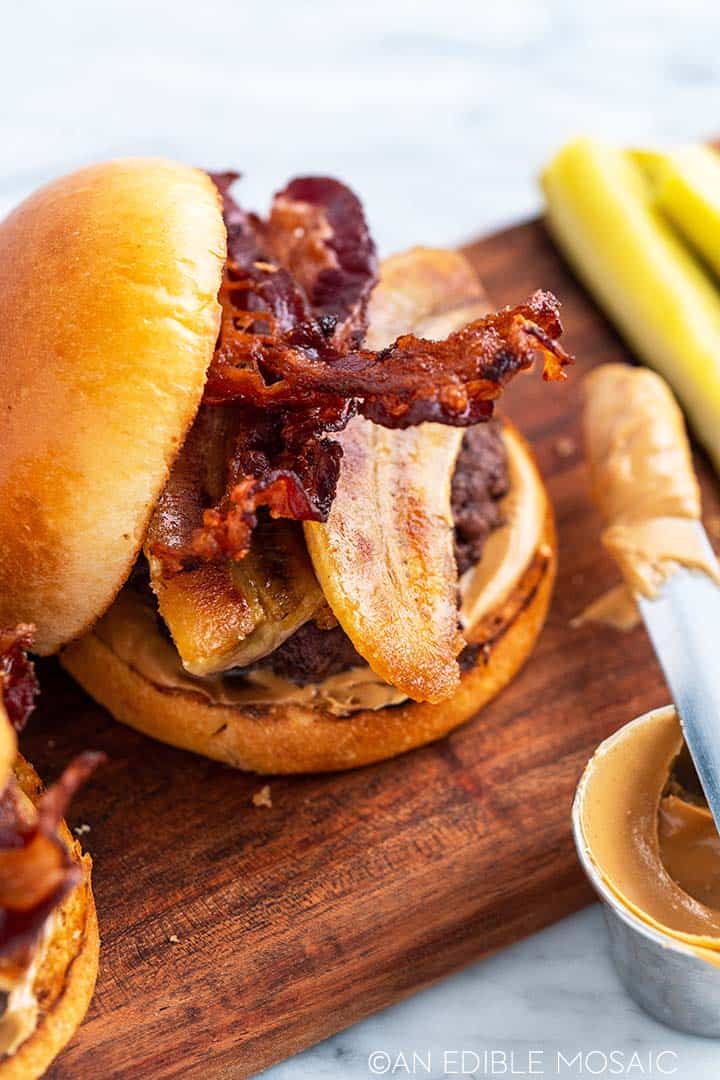 Say you tell someone you just had an amazing burger with great mix of sweet, salty, and savory toppings.
When they ask you about the toppings, you casually reply that they're peanut butter, caramelized banana, and bacon.
…