Flavorful crispy baked zucchini fries with parmesan are a healthy side dish or appetizer, and a delicious way to get in a serving of vegetables. You'd never guess these zucchini sticks are oven fried and not deep fried!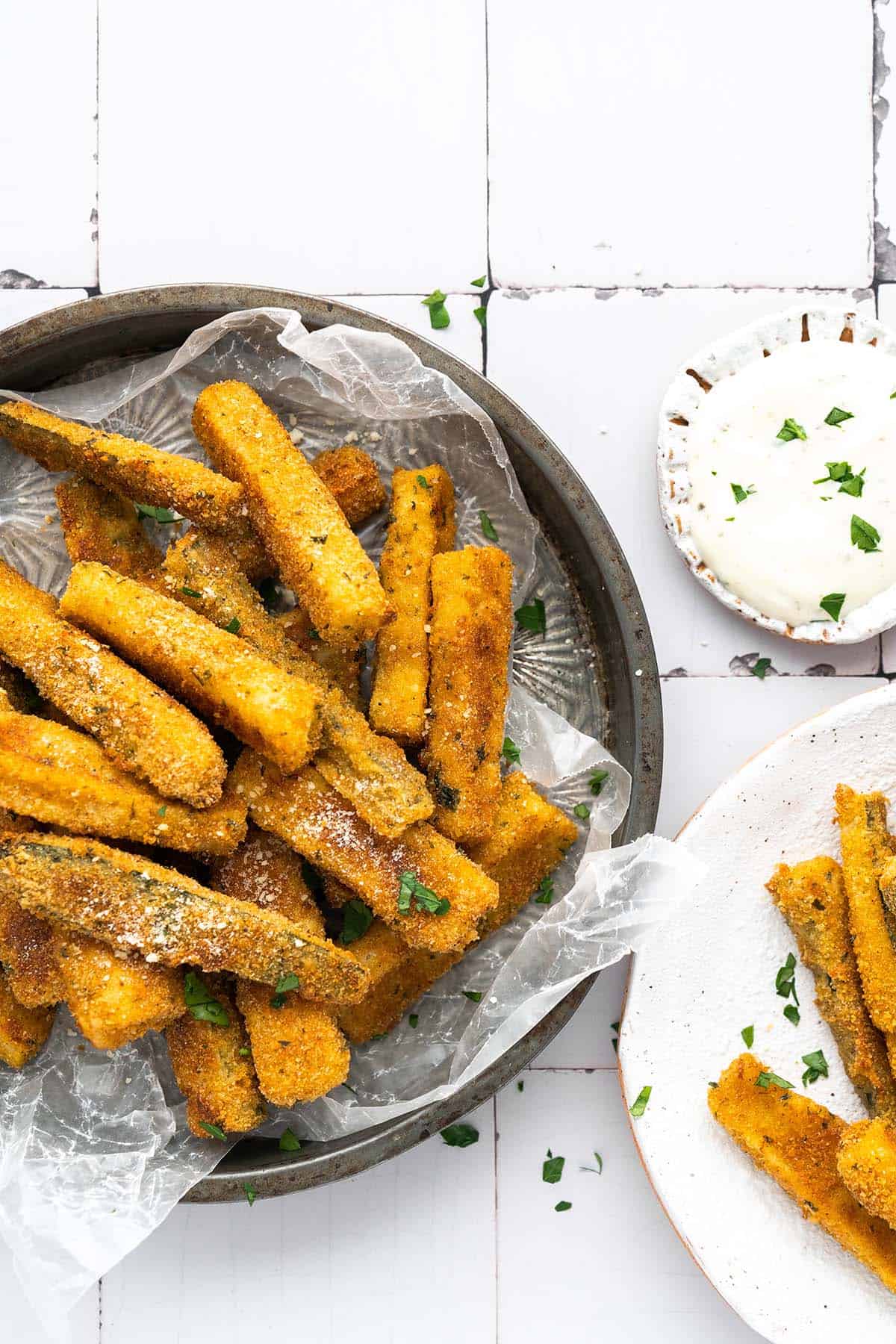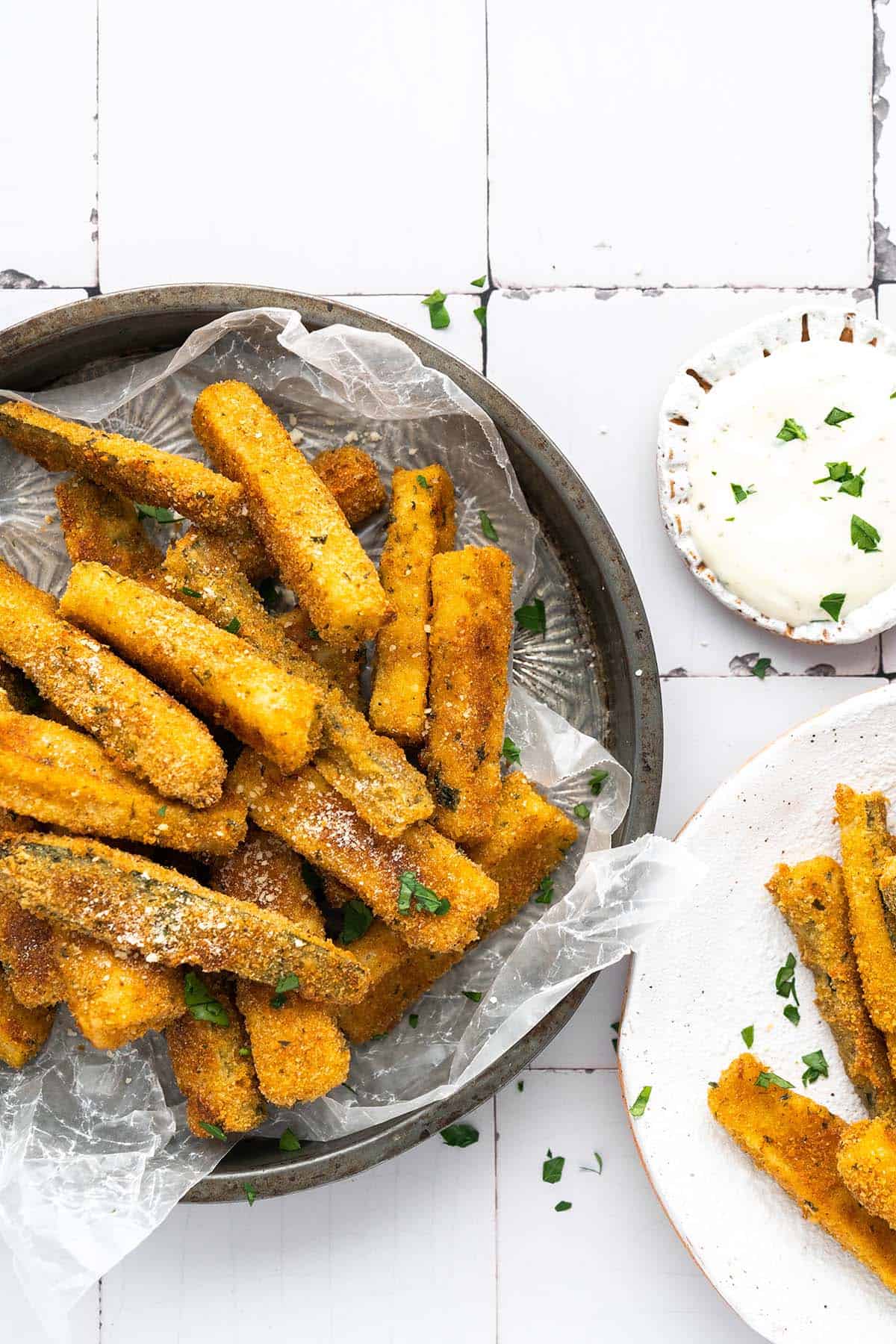 Zucchini fries and I go way back. They were one of my favorite side dishes as a kid! If you're not familiar with them, they're essentially breaded zucchini that's oven fried (aka baked at a very hot temperature). It doesn't get much easier!
And they make a great side dish or appetizer for just about any meal.
…