If you're looking for a festive autumnal dessert, this Keto Pumpkin Cheesecake Recipe is easy to make in the oven or Instant Pot, and it's rich and creamy with a hint of pumpkin and the perfect spice level. It makes a lovely addition to a holiday dessert table or as a treat after any fall meal!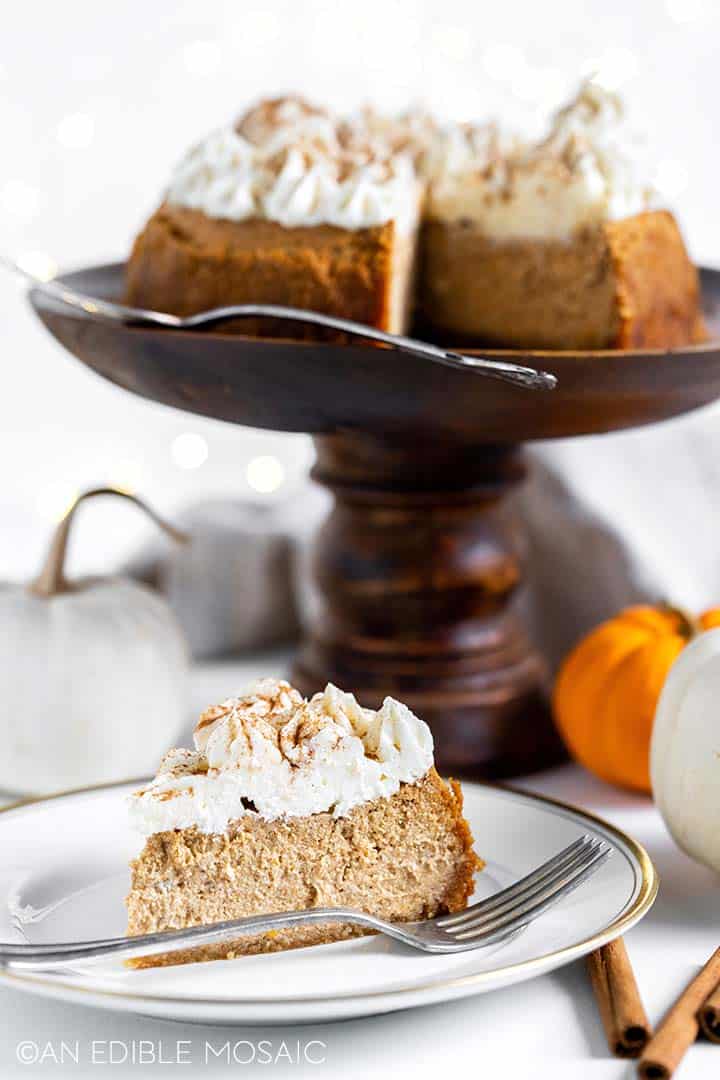 What's on your holiday dessert table?
My family usually has an assortment of pies, like apple, pumpkin, and/or pecan. In years past we've had pumpkin cakes, and sometimes a variety of cookies.
Cheesecake is always a favorite, especially when it has seasonal flair like this Keto Pumpkin Cheesecake recipe. Pumpkin spice anything always seems to be a hit, lol!
…