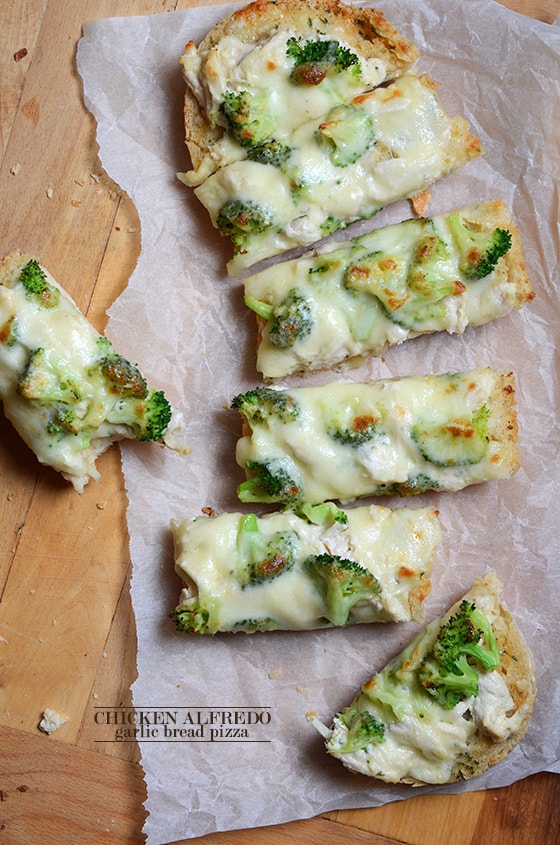 How many of us have childhood memories of garlic bread pizza? I sure do. It was all the rage when I was growing up, but it's literally been over a decade since I've had it.
I recently saw this lovely recipe from Mother Thyme and suddenly the '90's came flooding back to me, leaving me with a fierce craving for a cheesy garlic bread pizza like you wouldn't believe.
This particular recipe combines chicken alfredo with garlic bread pizza, and yup, it's as amazingly delicious as it sounds. There's no way I'll let another decade go by without making it again, lol.
Heads-up, it is fantastic finger food, which in turn makes it perfect party food…and it would be a great addition to a Super Bowl fiesta.
Head over to my guest post on the Tasty Kitchen blog for the full recipe for Chicken Alfredo Garlic Bread Pizza!