This Chickpea Garden Vegetable Soup is a celebration of summer's produce in healthy comfort food form.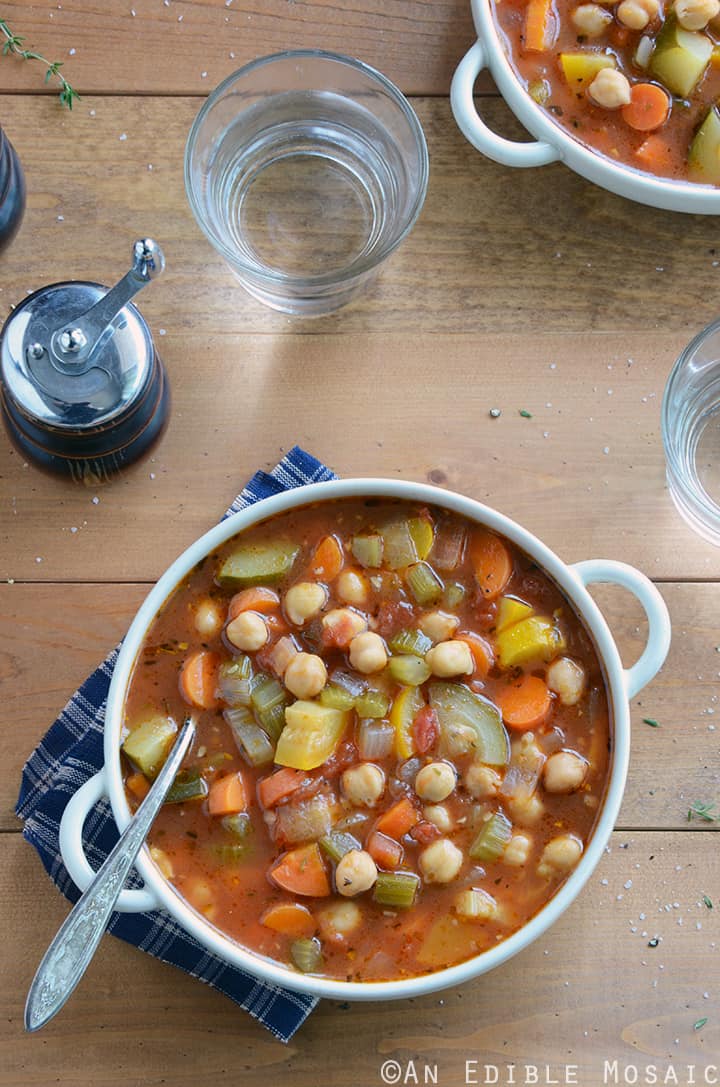 This time of year I'm always torn between wanting a salad or a big old plate of grilled vegetables for dinner, or something a little more substantial like soup. Summer produce is still going strong and this soup gives you the best of both worlds.
This soup a crowd-pleasing dinner; you can add some cooked pasta, quinoa, or brown rice to make it a little heartier or serve it with crusty bread for dipping. A little fresh shaved Parmesan cheese on top is a delicious addition. I kept it vegetarian by using chickpeas as the protein, but this soup would also be great with leftover chicken or browned ground beef or turkey. This recipe comes in handy because it's easily adaptable to suit your tastes or whatever you have on hand.
Head over to my guest post on Mrs. Happy Homemaker for my full recipe for Chickpea Garden Vegetable Soup!