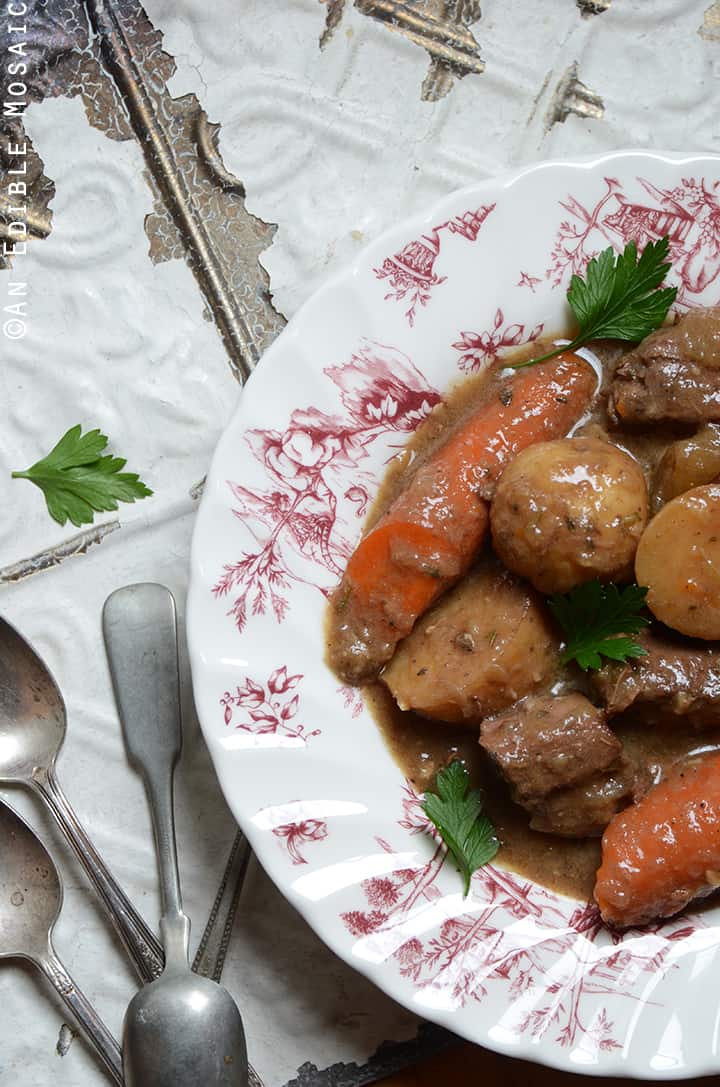 First of all, Happy New Year, Dear Readers! I hope you had a beautiful holiday season and that the New Year holds much happiness for you.
And now for something hearty…
Now that the holidays are over and the New Year is upon us, winter has settled in. On a chilly evening, there is no meal more perfect than a comforting bowl of stew that has slow-cooked all day long.
A classic recipe deserves to be revisited, which is why I didn't waste any time making the cover recipe from December's issue of Cooking Light magazine: Classic Slow Cooker Beef Stew.
I picked up a loaf of multi-grain bread from a local bakery to serve with it, but if you have time and want to whip up a batch of biscuits, they would also be great for soaking up the flavorful gravy. This meal was perfect for entertaining on a cold winter evening. I even had two people ask for the recipe for the stew, saying it was like a classic stew, but had just had a little je ne sais quoi to make it special.
Head over to my post on Culinary Covers for the full recipe for Classic Slow Cooker Beef Stew!