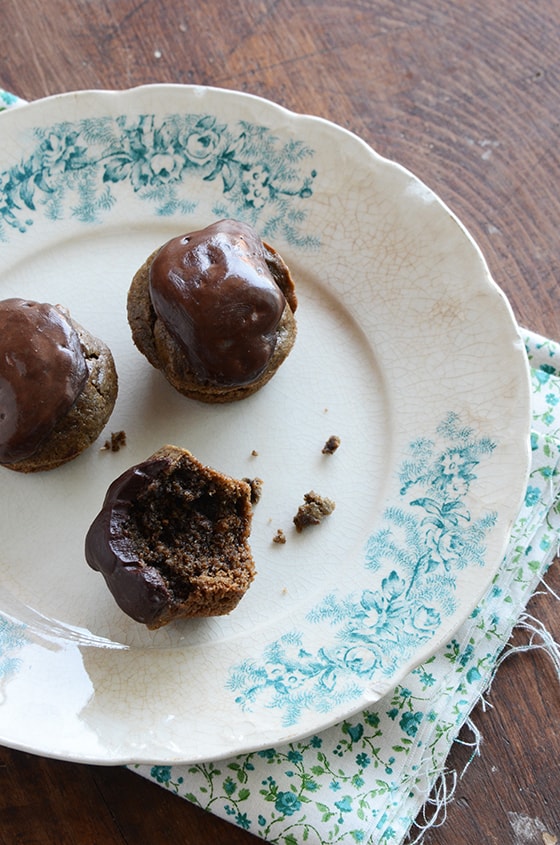 These muffins are a special treat. For starters, they combine the two favorite foods of just about every girl I know (and a few guys too!): coffee and chocolate.
The chocolate ganache topping sets to a truffle-like consistency after being refrigerated, and the muffins are almost brownie-like in texture, but without being dense like a brownie. I'd say they're dangerous to have around, but they're actually pretty healthy (or at least much healthier than say, a slice of cake). Oh, and they're grain-free, gluten-free, and naturally-sweetened. Special treat indeed, right? I love it when a special treat is healthy enough to enjoy on a regular day.
Head over to my guest post on the Tasty Kitchen Blog to check out the full recipe for Espresso Mini Muffins with Chocolate Ganache along with step-by-step photos!