Thank you Village Harvest for sponsoring this post. Every day Village Harvest is planting seeds of change and growing possibilities, one bag of goodness at a time.
This simple guide will show you How to Easily Meal Prep Healthy Lunches for the Week (With 2 Healthy, Fast Lunch Recipes) so you can save money by not eating out, nourish yourself with healthy meals, and enjoy delicious foods!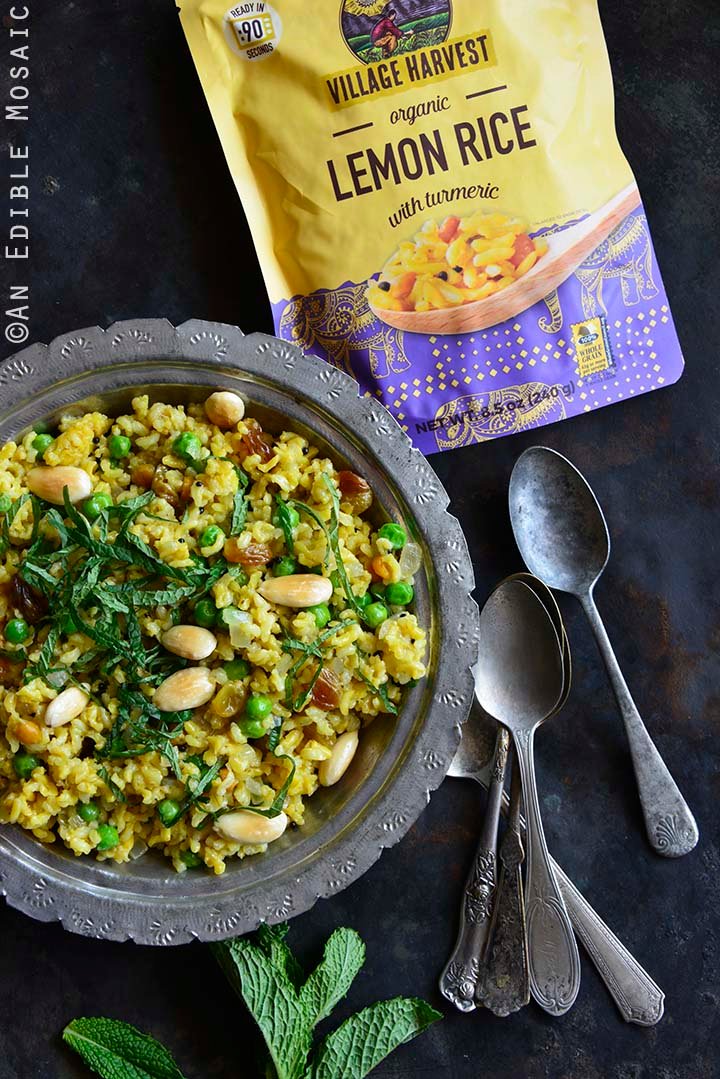 Click on the image above to shop for the Village Harvest Origins Collection rice!
Between work, family life, and fun, most of us are juggling a handful of things we have to get done at any given time. Eating healthy is a priority for a lot of us, but it can sometimes get put on the backburner when more pressing issues come up. If you plan ahead though, it's easy to stay on track and avoid take-out or drive-through even on the busiest days.
How to Meal Prep Lunch and Dinner Recipes
I've found that the key to consistently eating healthy is planning and prepping ahead. If I have a slow cooker or Instant Pot meal waiting for me at home, or if I have leftovers in the fridge that just need to be heated up, if I already have pre-chopped vegetables and thawed meat that just has to be cooked, I'm a lot less likely to be tempted by my favorite local pizzeria!
Here are a few tips to help you prep ahead for nutritious meals throughout the week:
Menu Plan and Grocery Shop on the Weekend
Plan out your menu for the week on the weekend (or whenever your day off is), and if possible do the grocery shopping then as well (you might need to restock fresh product mid-week, but it should be a pretty quick shopping trip if you do the bulk of it on the weekend). And bonus, it's a lot easier to avoid impulse buys if you have a list!
Prep Fresh Produce on the Day You Grocery Shop
Wash and chop veggies on the day you buy them, and keep them stored in airtight containers in the fridge. Things like chopped bell pepper strips, zucchini rounds, and julienned carrots not only make a quick snack, but they're also great for whipping up a stir-fry when all else fails!
Utilize Store-Bought Pre-Made Ingredients Strategically
Pre-Chopped Vegetables
Most grocery stores sell pre-chopped vegetables, and if it means being able to cook quickly and put a nutritious homemade meal on the table for you family, go for it! (Of course the prices are marked up, so take a look at the price differential between the pre-prepped ingredient versus the non-prepped ingredient.)
Canned Beans
Canned beans are another item that I buy and keep in my pantry to be able to whip up things like chili and hummus in a flash.
Village Harvest Rice
The Village Harvest Origins Collection is another item to keep in your pantry to help get a delicious meal on your dinner table quick! The collection includes five varies of rice, featuring authentic recipes from India and Thailand, and they're all organic, gluten-free, and 100% whole grain.
The Origins Collection will spark your appetite with their exotic flavors. Varieties include Basmati and Lentil (India), Lemon Rice (India), Tikka Masala (India), Coconut Turmeric (Thailand), and Thai Green Curry (Thailand). The recipes are chef-curated in their country of origin, prepared using fresh, hand-chopped ingredients, and kettle-cooked in small batches for the most authentic culinary experience. And they're ready in the microwave or on the stovetop in just 90 seconds!
Batch Cook
Don't be afraid to batch cook because leftovers are your sous chef! Don't forget, you don't need to save leftovers for dinner; they also make a great packed lunch. Here are a few leftovers I find are easy to use in different ways:
Roast Chicken
If you're making roast chicken one night, roast up an extra because it can be used in any number of things, like BBQ salad bowls or enchiladas.
Pot Roast
If you're making a pot roast, get a couple pounds bigger than needed so you can make the leftovers into hash.
Vegetables
Roasted or grilled veggies are another thing that can be remade into something completely different. If you're cooking them up as a side dish one night, make a double or trip batch and add them to sandwiches, omelets, or quiche later in the week.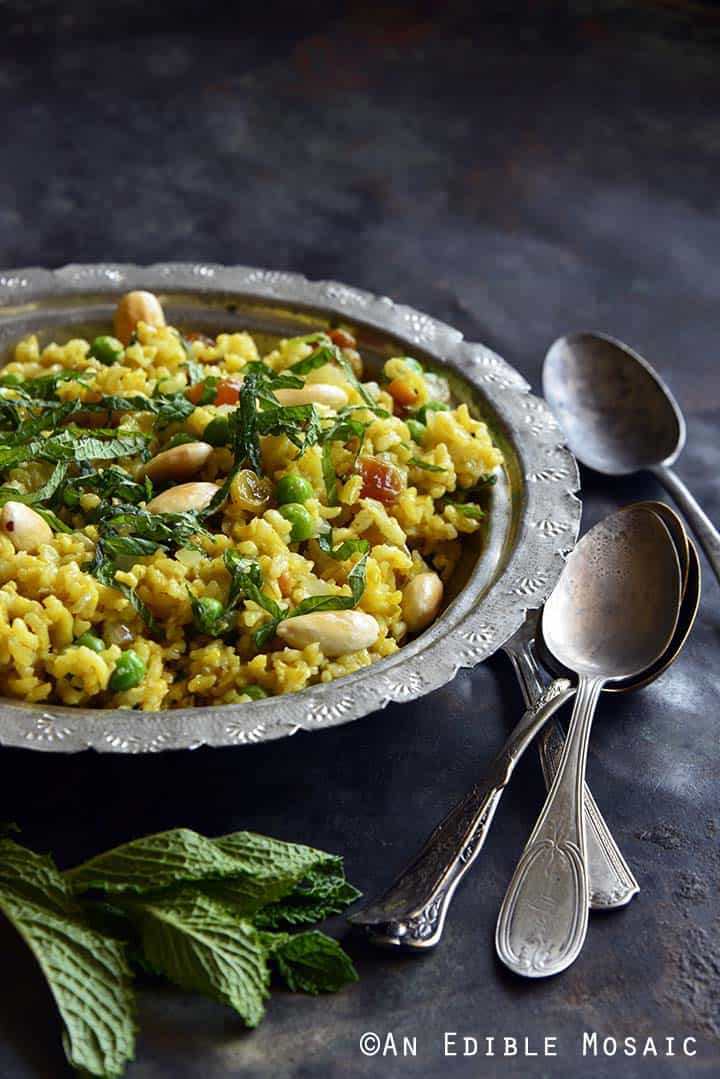 Keep at Least 1 Freezer-Friendly Meal Stashed in the Freezer
Sometimes there literally just isn't time to cook! On those nights, it's night to have a casserole, soup, etc. that you can pull out of the freezer the night before and just heat up. A couple of my favorites are these (lower-carb) cheesy stuffed peppers and this Thai-inspired chicken vegetable soup.
Easy Lunch Ideas for Work or School Other Than Sandwiches
Salad in a Jar (add the dressing to the bottom and then add things that don't get soggy easily, such as beans or cabbage, and then add grains, more veggies, cheese, etc.)
Hardboiled eggs (along with quick things that don't have to be prepped, like nuts, cheese, fruit, etc.)
Deli meat and cheese rolled up, served with olives and a handful of cherry tomatoes
Bean salads (like my Greek-Flavored Butter Bean Salad or my White Bean-Roasted Red Pepper Salad), which last a few days in the fridge because they get soggy as easily as greens-based salads
Either of the recipes below are perfect for easy lunches! Both come together in just ten minutes from start-to-finish and will last in the fridge up to two days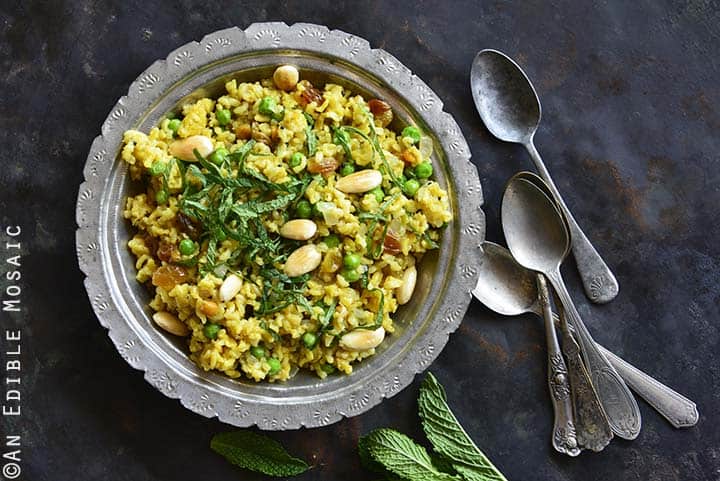 Indian-Inspired Golden Rice and Green Pea Pilaf with Fresh Mint
Prep time:
Cook time:
Total time:
If you thought an easy lunch couldn't be beautiful, this Indian-Inspired Golden Rice and Green Pea Pilaf with Fresh Mint will show you that food can be quick, delicious, and gorgeous all at the same time! This meal can be made ahead and reheated on the stovetop or in the microwave for a fast lunch.
Ingredients
1½ tablespoons clarified butter (ghee), divided
2 tablespoons blanched almonds
1 small onion, diced
1 (8.5 oz/240 g) pouch Village Harvest Organic Lemon Rice with Turmeric
2 tablespoons water
½ teaspoon ground cumin
¾ cup frozen green peas, thawed
3 tablespoons golden raisins, soaked for 3 minutes in ½ cup boiling water, and then drained
3 tablespoons fresh chopped mint leaves
Instructions
Add half of the ghee to a medium skillet over medium heat. Once hot, add the almonds and cook until light golden brown, about 2 minutes, stirring frequently. Transfer the almonds to a bowl and set aside.
Add the remaining ghee and the onion to the skillet over medium heat. Cook until the onion is softened, but not browned, about 3 to 5 minutes, stirring occasionally.
Add the rice, water, and cumin and cook over medium heat until warm throughout and the water is evaporated off, about 2 minutes, stirring frequently.
Turn off the heat and stir in the peas and golden raisins.
Right before serving, top with the toasted almonds and fresh mint. (If reheating, wait until it's reheated before adding the almonds and mint.)
Serve warm. Store leftovers covered in the fridge or up to 2 days.
Cold Italian-Inspired Broccoli and Rice Salad
Prep time:
Cook time:
Total time:
With fresh broccoli, tomatoes, olives, cheese, and a quick homemade Italian-inspired salad dressing, this Cold Italian-Inspired Broccoli and Rice Salad is great to pack for weekday lunches, no reheating required!
Ingredients
Salad:
1 (8.5 oz/240 g) pouch Village Harvest Organic Lemon Rice with Turmeric
2 tablespoons water
1½ cups bite-sized broccoli florets
1 cup cherry tomatoes, halved
4 tablespoons minced red onion
4 tablespoons black olives, halved
4 oz (120 g) cubed cheddar cheese or mini mozzarella cheese balls
Dressing:
1½ tablespoons extra-virgin olive oil
1½ tablespoons white wine vinegar
½ teaspoon Dijon mustard
½ teaspoon dried Italian herb spice mix
1 pinch salt
1 pinch black pepper
1 pinch sugar or 1 drop liquid stevia
Instructions
Add the rice and water to a medium skillet over medium heat until warm throughout and the water is evaporated off, about 2 minutes, stirring frequently. Cool.
Whisk together all ingredients for the dressing in a large bowl. Stir in the cooled rice, broccoli, tomato onion, olives, and cheese.
Serve chilled. Store leftovers covered in the fridge or up to 2 days.

I was selected for this opportunity as a member of CLEVER and the content and opinions expressed here are all my own.