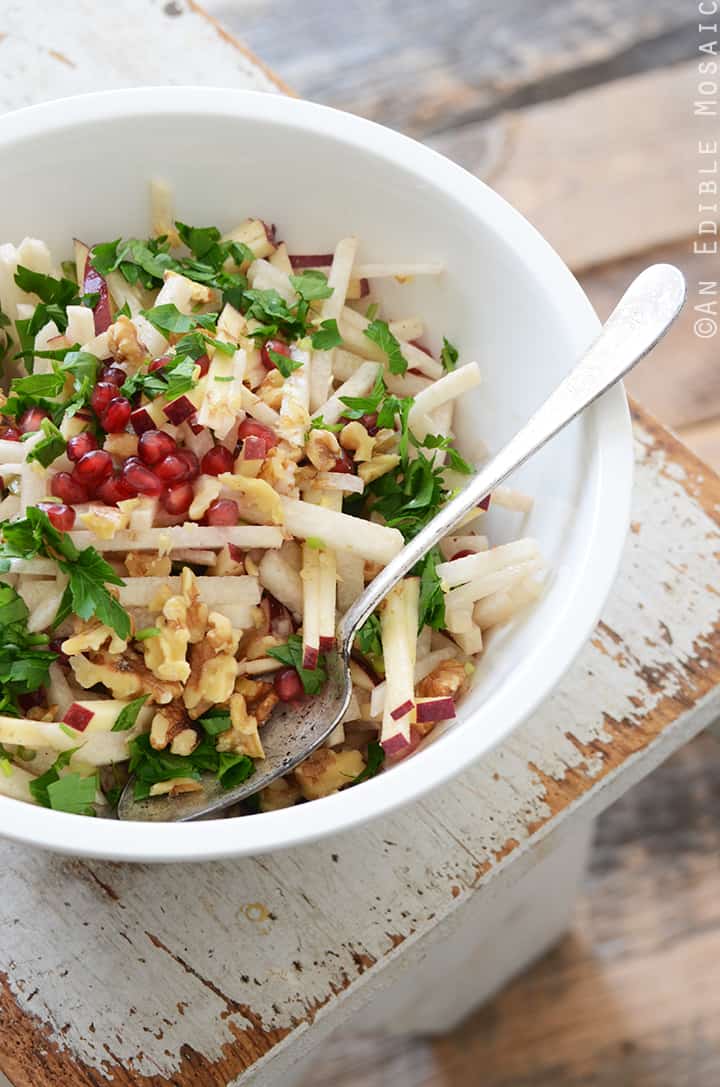 The other day we ordered sandwiches from a cute little local café.
It bears mentioning that they served my turkey wrap with extra onion without me even having to ask...and it's not like they knew me (as the onion-loving weirdo I am) because it was my first time there! I felt like I won the onion lotto or something. (It's the little things, lol.)
And then when I didn't think my meal could get any better, they served my wrap with a yummy cabbage slaw that was bejeweled with pomegranate arils. One bite and I knew I had to make my own version at home.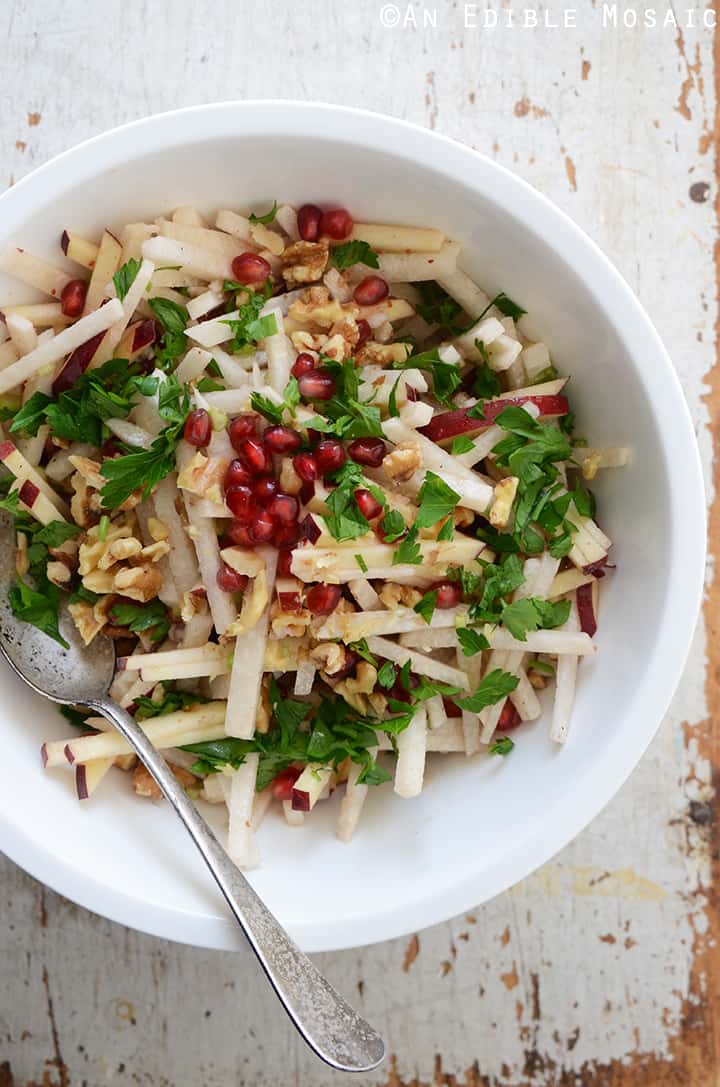 Jicama is the star of the show in my Jicama, Apple, and Pomegranate Salad with Raspberry Dijon Vinaigrette. If you're not familiar with this vegetable, it's similar to a potato in appearance. It's crunchy like an apple and slightly sweet and subtly nutty. I think jicama tastes almost like a cross between apple and water chestnut, with the starchiness of potato. It's a pretty unique thing, definitely worth trying if you haven't done so before!
This salad is fresh-tasting and full of flavor and texture. A splash of lime juice brightens up everything, and the walnuts (which you can toast or not) echo the slight nuttiness in jicama. And this happens to be the perfect use for my Raspberry Dijon Vinaigrette!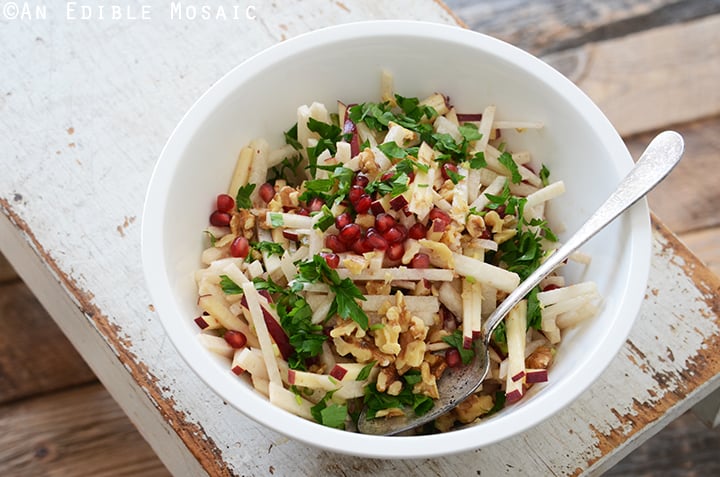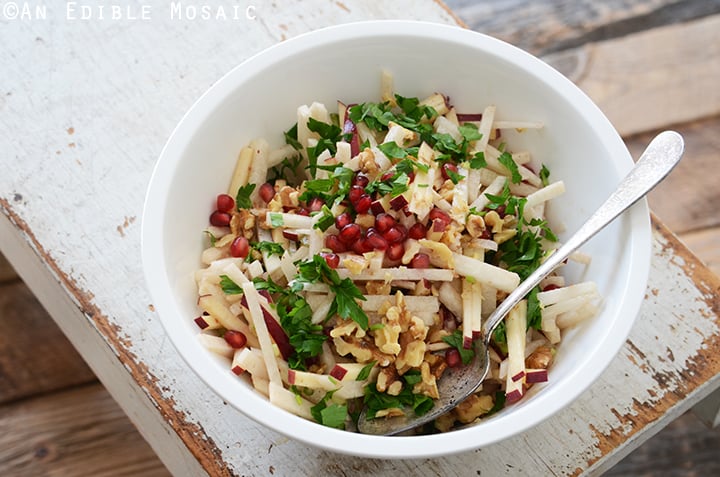 Jicama, Apple, and Pomegranate Salad with Raspberry Dijon Vinaigrette
Ingredients
1 medium (1¼ lbs/570 g) jicama, peeled and julienned
1 large crisp apple (I used Empire), washed, cored, and julienned (not peeled)
3 scallions, white and green parts, thinly sliced
½ cup pomegranate arils
1 tablespoon fresh lime juice
¼ teaspoon fine sea salt
¼ cup walnuts (toasted if you want)
2 tablespoons chopped fresh parsley
Instructions
Toss together the jicama, apple, scallion, pomegranate arils, vinaigrette, lime juice, and salt in a large bowl.
Top with the walnuts and parsley.
Serve immediately because both jicama and apple will turn brown as they oxidize.