It's been waaaaaaaay too long since I've done a Mosaic Mondays post…
1. First things first, I want to wish you a very Happy New Year!!! Make this year your best ever. <3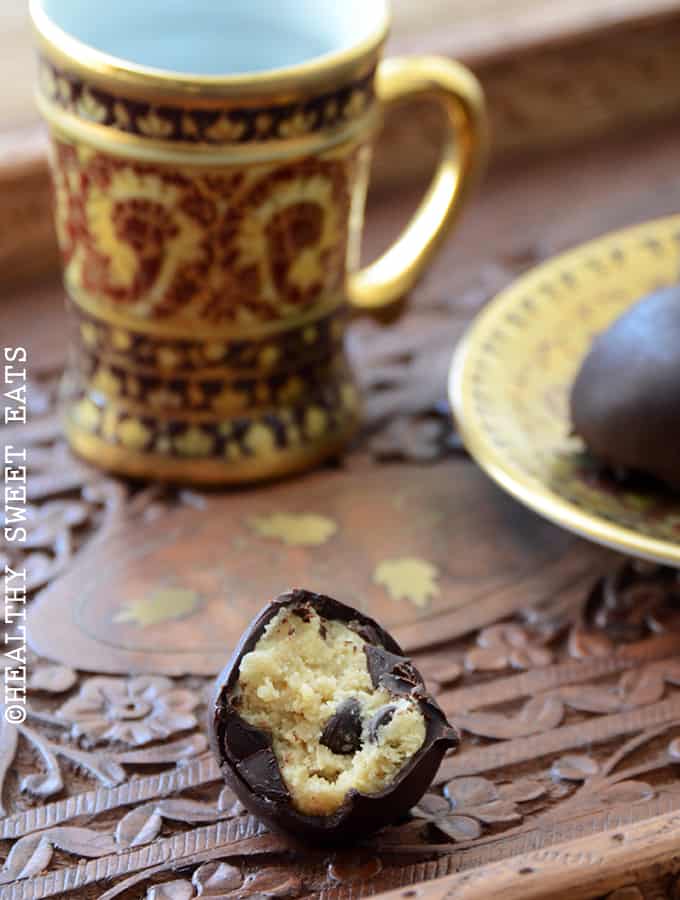 Chocolate Chip Cookie Dough Banana Truffles
2. Did you check out my other blog (Healthy Sweet Eats) yet? It's all dessert recipes, all the time, but I've made them using real, whole, nourishing foods. And bonus, everything is gluten-free, grain-free, and naturally sweetened! Check out my Chocolate Chip Cookie Dough Banana Truffles.
3. When I was putting together my Healthy Sweet Eats site (side note: I went with Shay Bock's Foodie Pro theme and love it – but that's another story for another day), when it came time to deck out the blog with widgets I scoured the web and found a really helpful article. If you're interested, check out The Best WordPress Plugins for Food Bloggers on Shared Appetite.
You know your day will be great when it starts with green juice and an owl mug that says "don't forget to be awesome." :)
4. Do you juice? I'm pretty new to juicing (I only started last summer), but for the past 6 months I've been making some variant of green juice 5 to 7 mornings each week. It's a great, truly energizing and revitalizing way to start the day. If you're new to juicing, Gina's Guide to Juicing on Running to the Kitchen is a great article, and if you're an old pro looking for more ideas, take a look at Coreen's Homemade Juice Cleanses on The Food Click.
5. Have you seen the blog Bea's Cookbook? Her recipes are as nutritious as they are delicious (I want her Quinoa, Halloumi, and Pomegranate Winter Salad!) and her photography is gorgeous. She has a real talent for setting a mood with her photos (take a look at her Fluffy Soufflé Omelette with Pear and Honey).
Small Batch Whipped Cream
6. I shared this tip on Instagram a while ago and wanted to share it here as well…if you want to whip up a small amount of cream, add the cream to a glass jar (like a mason jar or jam jar), cover, and shake shake shake! (It's perfect if you just need a dollop for topping hot cocoa.)
7. What do you want to see more of on An Edible Mosaic this year? More main course recipes, reviews, easy casserole recipes, giveaways, lunchbox recipes, vegan dishes? Whatever it is, I'd love to hear from you. (And if you have a specific recipe suggestion you'd like to see, send that my way as well!) Feel free to leave a comment below or email me to keep it private.
* * * * *
Previous Editions: