Happy Monday, lovelies! I hope your weekend was great and that you're charged for the week ahead. And if not, grab another cup of coffee and relax for a few minutes…I have a couple fun things to share with you!
Natural Summer Skincare Ideas (Because Summer's Not Quite Over Yet!)
I have really, really sensitive skin; so much so that I go from my natural ghostly white color to lobster red if I'm in sunlight for 15 minutes. Sunblock is (of course) a must, but I love finding natural remedies as well as preventative ideas. My friend Sunithi (she's an RD and a blogger over at Sue's Nutrition Buzz) recommends trying a "sunscreen smoothie" with watermelon and tomato for the skin protecting benefits of lycopene.
Growing up, my mom would use fresh aloe to soothe our sunburns and it came in handy during my month in Florida earlier this summer.
And my dear friend Letty (of Aunt Elsie's Pantry) tipped me off to calendula (a type of marigold), which has been used medicinally since the 12th century for its anti-inflammatory and anti-viral properties (to name just a couple of its uses!), and the fact that calendula cream can be applied to sunburn to reduce pain and swelling. But a word of caution; calendula is in the same plant family as daisies, chrysanthemums, and ragweed, so if you're allergic to any of these you may also be allergic to calendula. (Read more about calendula on WebMD and University of Maryland Medical Center.) Do you have a natural skincare remedy? (Feel free to share in the comments below!)
The Sauce I Want to Put on All the Things (aka Kevin's Molé Negro)
I recently made Kevin's (the mastermind behind the beautiful blog Kevin is Cooking) Molé Negro and it was the best sauce to come out of my kitchen in a while. It's the real deal, slow food cooked with love and time so layers of flavor and complexity can build. To name just a few things, it features four different kinds of chilies, plus several spices, Mexican chocolate, and piloncillo (a cone of unrefined cane sugar). The flavors are balanced the way a great curry is. And really, if you make just one new thing this week or month, let it be this.
Almond Flour Biscuits from Up Late Anyway Low Carb Recipes
Over the weekend I made almond flour biscuits and they're yum; easy to whip together and easy to customize sweet or savory. For the sweet version, I added a touch of vanilla extract, granulated stevia, and ground mahlab (ground cinnamon would be good too!), and for the savory I added minced fresh rosemary and garlic powder. Take a look at the recipe here.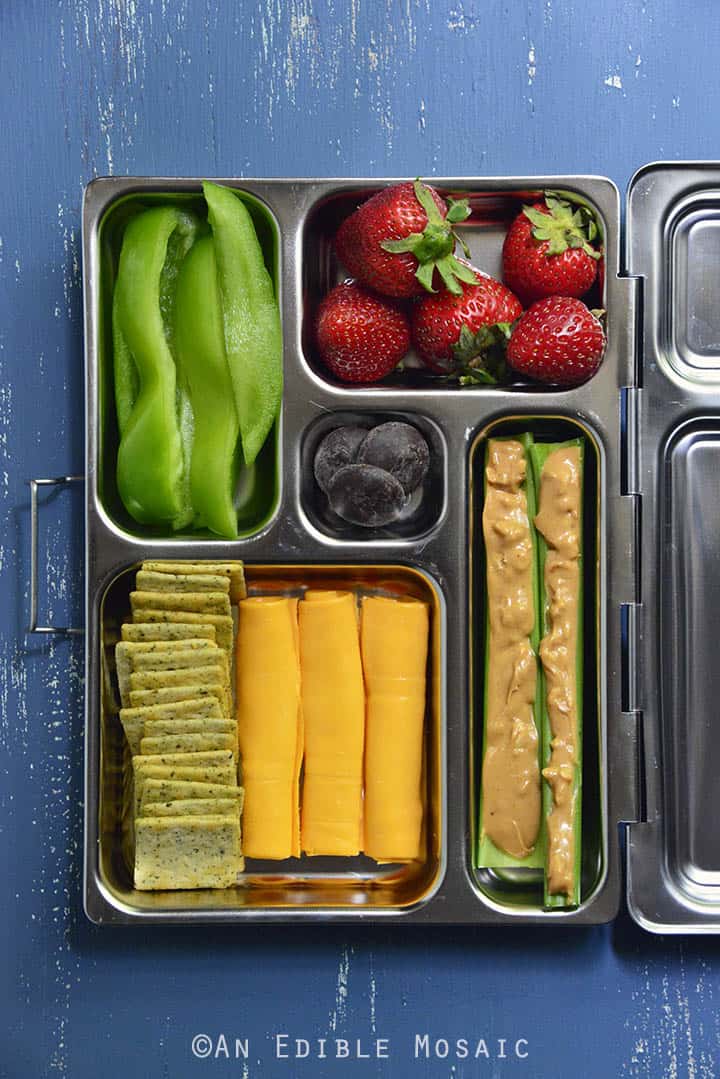 Fun Lunchbox Ideas
For better or worse, it's back-to-school time! Keeping packed lunches healthy and interesting is a must, and you can get some fresh new ideas in my article over on GO VEGGIE's blog here. (And truthfully, these lunch ideas are great for adults as well as kiddos!)
Sourcing Beautiful Ceramics
I have been on the hunt for breathtaking ceramics since my trip to Paris in May 2015 when I discovered Astier de Villatte and their beautiful wares. I've found that Instagram is a great place to find artisanal vendors; here are a few beauties I've happened upon: MM Clay, Elephant Ceramics, and Otti Made Barossa. Oh, and I found Sugarboo & Co. completely by accident one day walking around Disney Springs and I was instantly hooked! Looking at all this pottery makes me want to create; I took a pottery class my senior year of undergrad and loved it, and I've been thinking about taking a class locally this fall. Why not, right?
Healthier Classic Chocolate Walnut Brownies
A chocolate craving hits and I can't get these out of my mind. Head over to my other blog Healthy Sweet Eats for the recipe and thank me later. ;)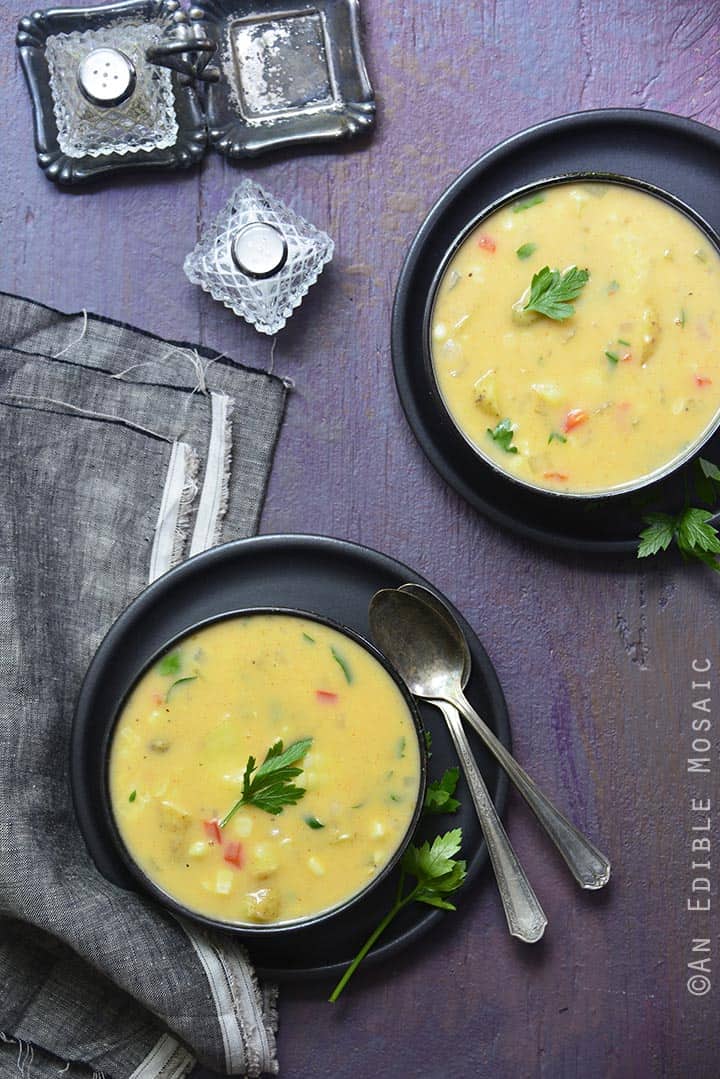 When the Weather Starts to Cool Down You'll Want This Soup
My Smoky Idaho® Fingerling Potato and Cheddar Chowder is a mighty fine way to usher in cooler weather. Smoky flavor comes from smoked paprika, which is perfect with sharp cheddar and potatoes. It's naturally gluten-free and heads up, you can use tapioca starch instead of cornstarch if you prefer. Get my recipe over on the Idaho Potato Commission website!
* * * * *
Previous Editions: