Happy Monday, lovely readers! I'm pretty excited to share this week's edition of Mosaic Mondays with you because there is some pretty fabulous stuff going on.
Also, I decided to do my Mosaic Mondays posts a little differently…
From now on I'll be including pictures! I also updated Mosaic Mondays 1 and Mosaic Mondays 2 with pictures, if you're interested in going back and taking a look. Now for this week's topics…
BLEND: Artisanal Smoothies for Food Lovers, Holiday Volume 1
1. Along with fall's arrival, we are getting ready to release our BLEND Holiday Volume 1 e-cookbook on October 18! We are so excited about this. If you're a fan of seasonal lattes (like Pumpkin Spice Latte) and ice cream flavors (like Butterscotch Pecan), you will go crazy for this e-book, which has 10 of our favorite holiday recipes and is affordably priced at just $3.99. (Basically, for less than the cost of a latte at your favorite coffee shop, you can learn how to make the same drink in smoothie form that tastes even better and is just as good for you as it is delicious. It's totally a win-win.) You can read more about the e-book here on the Blend website, and be sure to mark October 18 down on your calendar!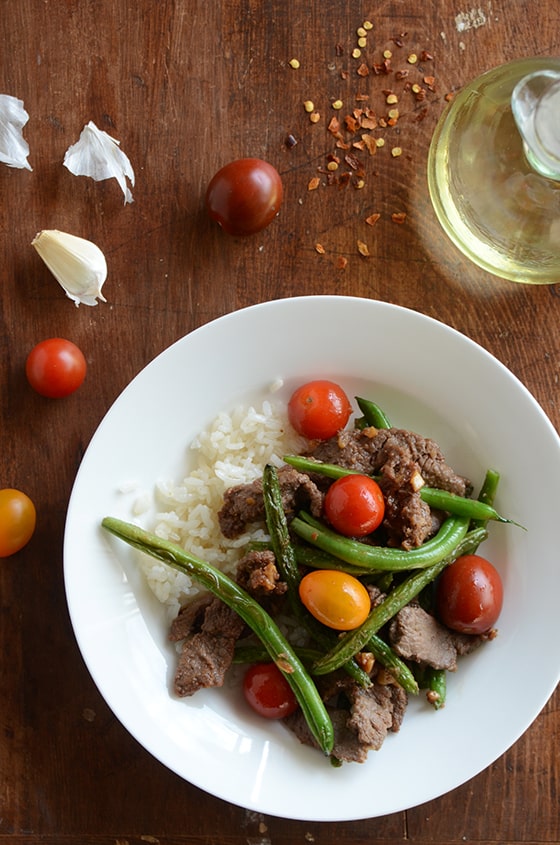 Soy-Glazed Flank Steak with Blistered Green Beans
2. Summer isn't completely gone yet, so take advantage of the beautiful produce while you can still find it. I recently made Soy-Glazed Flank Steak with Blistered Green Beans from Better Homes and Gardens' Fresh cookbook and it was an easy-to-make meal that was a huge hit all around. Head over to my post on Culinary Covers for the full recipe!
3. I'm looking for a new brand of mascara because my current brand just seems to melt right off my lashes the second I step outside in this heat. (And I am so not the girl to touch up her makeup every 20 minutes…I'm an apply-once-a-day-no-matter-how-I-look girl, lol.) Any recommendations?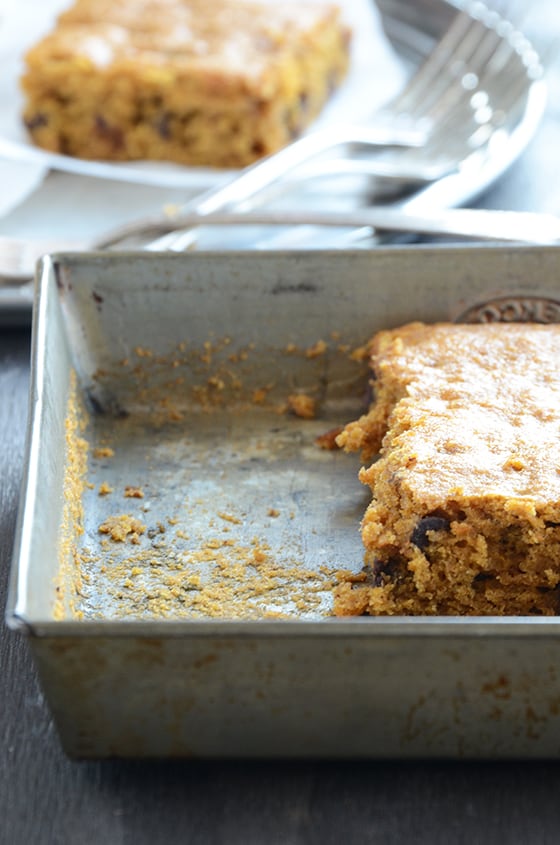 My Kind of Snack Cake: Pumpkin Chocolate Chip
4. Like the time I woke up and couldn't get the idea of snack cake out of my head, lately I've had hand pies on my mind. Lucky there is so much gorgeous inspiration around the internet! Here are a few that have been begging to be made in my kitchen: Pear, Sage, and Toasted Vanilla Hand Pies from Tartlet Sweets; Strawberry Basil Hand Pies from Rose and Henry in the Kitchen; Salted Caramel Apple Hand Pies from Just a Taste; and Blueberry, Basil, and Goat Cheese Hand Pies from Local Milk.
5. A big thank-you to Nancy from A Communal Table and Mariah from A Great and Many Things for their tips on baking in an electric oven. I've been playing around with my oven and I'm pretty sure the thermostat is wrong…cookies that I've baked 100 times at 375F for 8 to 10 minutes now come out charred on the bottom after just 8 minutes although the dial is set to 375! I've looked high and low all over Kuwait for an oven thermometer to properly check my oven's temperature, and after spending over a week looking I finally just ordered one from Amazon. I'll keep you posted! (And BTW, wikiHow has a great article on How to Adjust an Oven Thermostat, but of course I won't be doing that until after I get the thermometer.)
6. Can I just tell you how gorgeous the figs are here?
7. What's on your menu for this week? Despite the heat outside, it's mid-September and that means roast chicken. I always use the method from Joy of Cooking: All About Chicken because it yields a perfect bird every time: roast at 400F for 1 hour for the first 4 pounds, then add 8 minutes for each additional pound (so a 5 pound chicken would roast for about 1 hour, 8 minutes). (I test for doneness a couple ways: the thickest part of the thigh should register between 170 to 175F and the juices should run clear.) What are your favorite side dishes for roast chicken?
Disclosure: This post contains Amazon affiliate links to products I believe in, which means that even though it doesn't cost you anything extra, I will receive a small amount of money from the sale of these items, which helps me keep this site alive – thank you for helping to support An Edible Mosaic!
* * * * *
Previous Editions: