Thank you to 1850 Brand Coffee for sponsoring this post. As always, all opinions expressed in this post are my own.
My Morning Ritual and the 5 Things I Do Every Morning help me gear up and set up my day for productivity.
One of the reasons I think blogs are so popular is that most of us have a little bit of voyeurism inside of us. Like when there's an accident on the thruway and cars (even on the other side) slow down to look. So many of us are curious about someone else's vacation, Sunday brunch, new dress for an upcoming party, or even the contents of their fridge. Taking a peek into someone else's life can be fun and oftentimes we can learn from other peoples' successes.
So today I'm giving you a little peek into my morning routine. Like a lot of us, I love traveling, but after about a week to 10 days I start to crave my daily routine. I'm a creature of habit that way.
Morning routines go beyond just what we're comfortable with though; establishing and practicing a routine every morning puts you in the right mindset to tackle whatever the day brings, and sets up our day for productivity and success. (You can read more about the importance of morning routines on Huffpost, Menprovement, and Trello.)
Here's how I start my day…
Hydration
I drink a lot of water (about 80 to 100 fluid ounces per day); I always have. I find that nothing quenches my thirst like it. I always start my day with a glass of room temperature water with a squeeze of organic fresh lemon juice or a splash of apple cider vinegar (the stuff with the mother).
Meditation/Reflection/Prayer
There is no one-size-fits-all way to do this. What works for me won't necessarily work for you, and that's ok. I take a few minutes, close my eyes and focus on my breathing, and thank God for the abundant blessings in my life.
Exercise/Shower
I'll be honest, I don't exercise every single day. I aim for four days a week of high-intensity interval training, so it's about every other day. On days I exercise, I like to have my coffee (helloooo, 1850 Brand Coffee) and a light breakfast first (for caffeine + fuel!), but on the days I don't workout I head right to the shower. It clears my head and helps me get focused.
To-Do List/Day Planning
If you haven't guessed by now, I'm a planner. At any given point I have two to-do lists I'm working off of: 1) a daily list, and 2) a list of bigger projects that need to get done but not necessarily that day. I start every morning by writing out my daily list (and it is so much fun to get to cross off items as they get done!).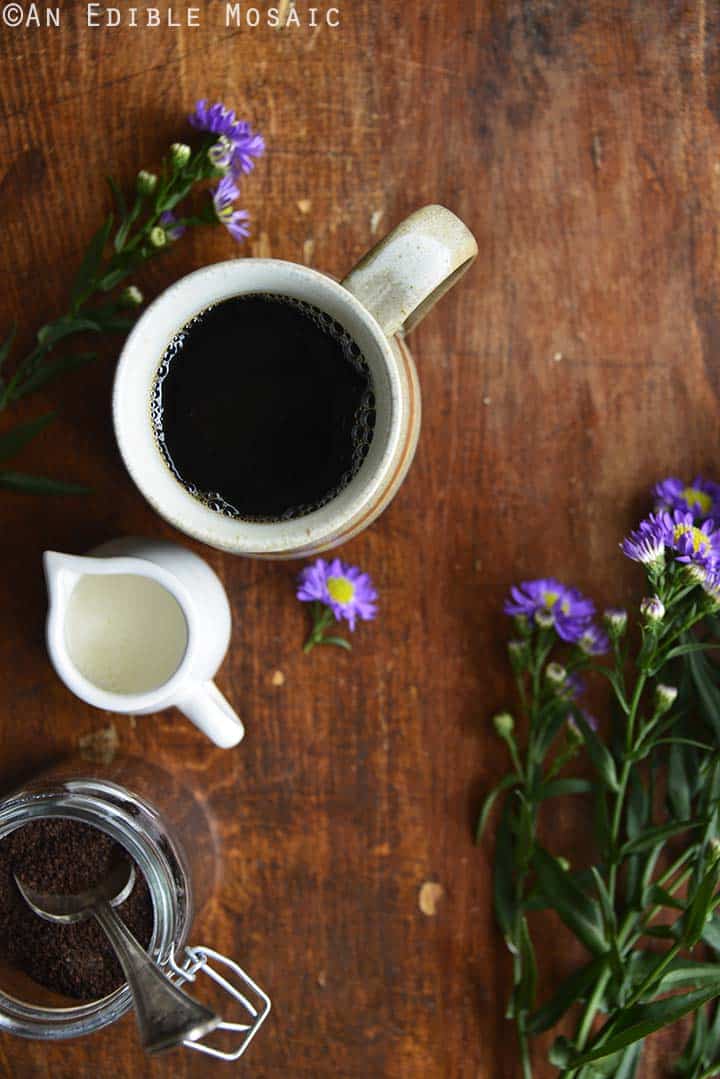 Coffee Ritual
I was never much of a coffee drinker until law school. During that time of my life, coffee started out as a necessity and then quickly transformed into a love affair. There are several ways to get your coffee fix. You can stop at your local coffee shop for your brew of choice, use a basic yet effective drip coffee maker, or make it into your own morning ritual using your brewing method of choice. Maybe it's a pot of Turkish coffee, a carafe of pour over, or a couple shots of espresso.
For me, it's French press. Not only do I love the results (rich and robust-flavored because the coffee oils are steeped in the water instead of being absorbed away, like what a filter does in a drip coffee maker), but it's also the ritual of brewing coffee using a French press. And it only takes about 10 minutes from start-to-finish, including the time it takes for the water to boil in an electric kettle.
There are a couple tricks I've discovered to brewing up the perfect pot of French press; start with filtered water and a clean press. Impurities in water and old coffee grounds can impact flavor and make the coffee bitter. Be sure your water temperature is right; it should be around 200F; if you don't have a thermometer, wait about 30 seconds to 1 minute after the water boils to make your coffee. Bloom your coffee first before brewing your coffee; to do so, only pour about 1/3 of the water in, let it sit for about 30 seconds, give it a stir, and then pour in the rest of the water.
And of course, you'll want to start with great coffee. 1850 Brand Coffee is a new premium coffee from the makers of Folgers. The beans are fire-roasted and ground to help bring out rich taste and aroma. They're evenly roasted for consistent coffee flavor with a smoother, less bitter flavor. 1850 Brand Coffee features four signature blends of ground coffee: Black Gold (dark roast), Trailblazer (medium-dark roast), Pioneer Blend (medium roast), and Lantern Glow (light roast). It also comes in whole beans, K-Cups, and ready-to-drink iced coffee bottles.
Back in 1850 during the California Gold Rush in San Francisco, James A. Folger started something new and innovative to help the prospectors as they sought their fortunes. His coffee set a bold new standard, fueling their days and their dreams. I love to get my day going with a bold-yet-smooth cup of coffee, and 1850 Brand Coffee is great fuel for a productive day.
Find 1850 Brand Coffee at Target! Visit Target from May 20 through June 30 and take 20% off any 1850 Brand Coffee product with the Target Cartwheel Coupon (while supplies last).
This post is part of a social shopper marketing insight campaign with Pollinate Media Group® and The J.M. Smucker Company; all my opinions expressed are my own. #pmedia #1850Coffee #1850CoffeeatTarget http://my-disclosur.es/OBsstV