This is the easiest pasta salad ever:  Mix 3/4 lb cooked pasta with 1 batch Best Dressing, 1 cup cherry tomatoes (halved), and 3 scallions (thinly sliced).  Perfect pool party food!
As kids, the one thing my sister and I wanted during summer was a pool.  (Ok, that's a stretch.  We also wanted a dog.  And a cat.  And a boatload of Fla-vor-ice freeze pops to eat, and a backyard "fort" to camp out in.)  But really, we begged and pleaded with my parents for a pool for as long as I can remember.
Now that her kids are all grown up and moved out, my mom made an announcement this year:  she's getting a pool.  What she didn't realize is that now that her kids are all gone, her free labor is gone with it and she'll have to tend to the upkeep herself.  (One of the biggest arguments my sister and I had when we were trying to convince our parents to get us a pool was that we'd take care of keeping it up ourselves, and they wouldn't have to do anything but enjoy it.)  Somehow I doubt she'll mind though, especially as she's leisurely floating in her new pool enjoying a cold beverage on a scorching hot day.  But, the good thing for my sister and I is that we can enjoy using the pool without having to worry about taking care of it.  The tables have turned, lol.
Here's a quick list of ideas for putting together good food for a pool party…you could even make it pot luck-style and ask people to choose a dish to bring.
Drinks
Appetizers
Salads and Veggie Side Dishes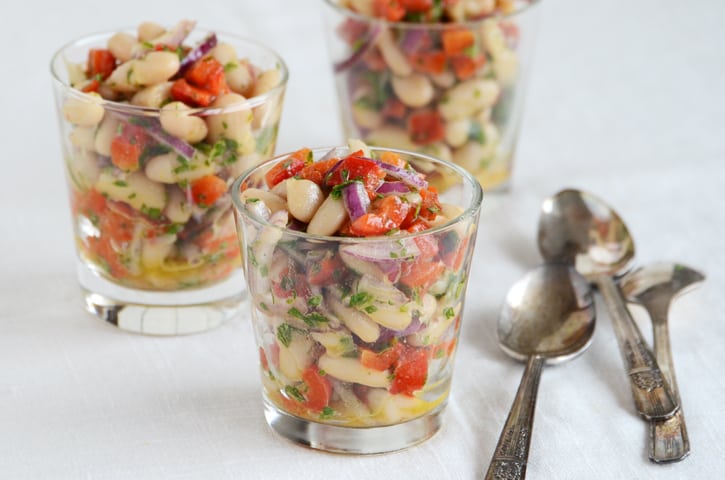 White Bean-Roasted Red Pepper Salad
Bean, Pasta, and Potato Salads
Main Dishes
Cherry-Vanilla Cheese Danish Cupcakes
Desserts
And here are a few more delicious looking recipes from around the web that would be perfect for a summer party:
Orbit® gum is a global brand, enjoyed by millions of people around the world.  Chew Orbit after any meal to leave your mouth with "A Good Clean Feeling®". Eat. Drink. Chew™ Orbit!  Like us on Facebook here.
Disclosure:  Compensation was provided by Orbit® gum via Glam Media, but such compensation did not influence any opinions expressed herein.  The opinions expressed herein are mine and are not indicative of the opinions or positions of Orbit® gum.