My mom never made stuffed zucchini when I was a kid, so the first version I had was a Middle Eastern dish called Kousa Mahshi that my mother-in-law made.  It was love at first bite, and since then I've been experimenting with all kinds of different stuffed zucchini recipes.  (These recipes really come in handy this time of year when everyone is trying to think of creative new ways to use up zucchini!)
This Stuffed Zucchini with Cheesy Breadcrumbs is particularly delicious.  It's vegetarian, but definitely hearty enough to please meat-eaters as a main course; with Parmesan cheese, pine nuts, and plenty of fresh herbs, it really packs a punch of flavor.  You can check out the full recipe on Cooking Light.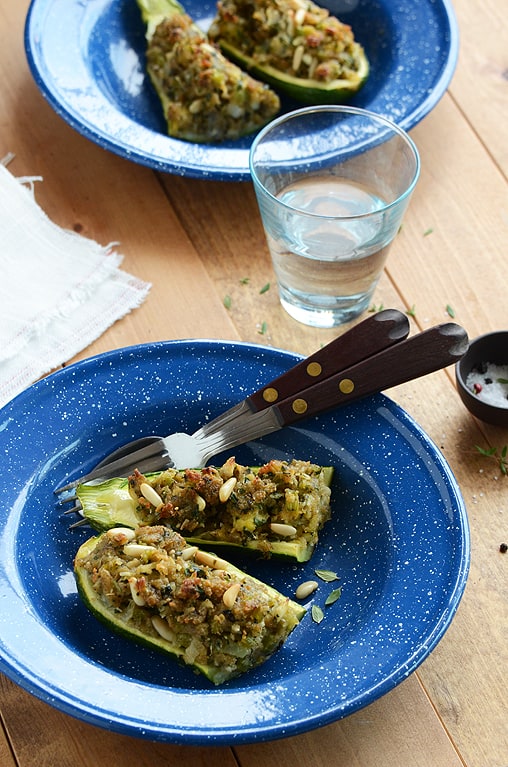 Here are a few other ideas if you're looking for recipes to use up some of your zucchini bounty beyond making zucchini bread or muffins (zucchini bread is my go-to recipe for using up zucchini – it's my favorite kind of quick bread!):
Roasted Zucchini Spaghetti Pie
What is your go-to dish to make with zucchini?