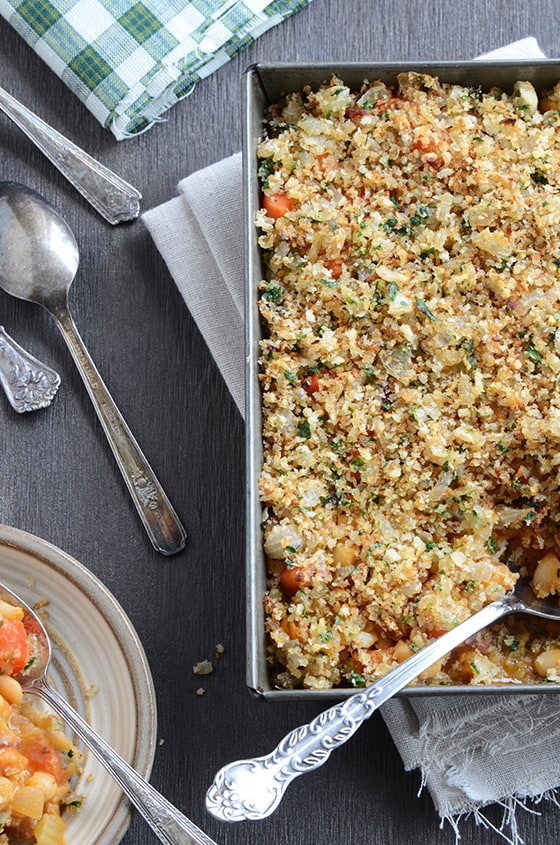 This month's 5 Star Makeover theme is holiday green bean casserole. I know most people have strong feelings one way or the other about this casserole; personally, I love it, but only if it's fresh. Unlike most Thanksgiving dinner leftovers, this dish seems to lose its magic once re-heated.
At first for this makeover I was planning to do a more gourmet version of this classic side dish (an "ultimate" version, if you will), making everything from scratch – replacing the canned fried onions with homemade mini onion rings, making a lovely velvety béchamel instead of canned mushroom soup, and intensifying the mushroom flavor by using a mix of wild shrooms.
Then I thought about it some more, and did a quick Google search. As you might have guessed, quite a few bloggers have already shared gorgeous versions of homemade (or mostly homemade, which totally counts in my book) green bean casserole.
So onto Plan B.…