Creamy with a complex smoky, garlicky, lemony, slightly nutty flavor, this Baba Ganoush (roasted eggplant dip) recipe will blow your mind. I learned how to make this dip in Syria and it's been one of my favorite easy appetizers ever since!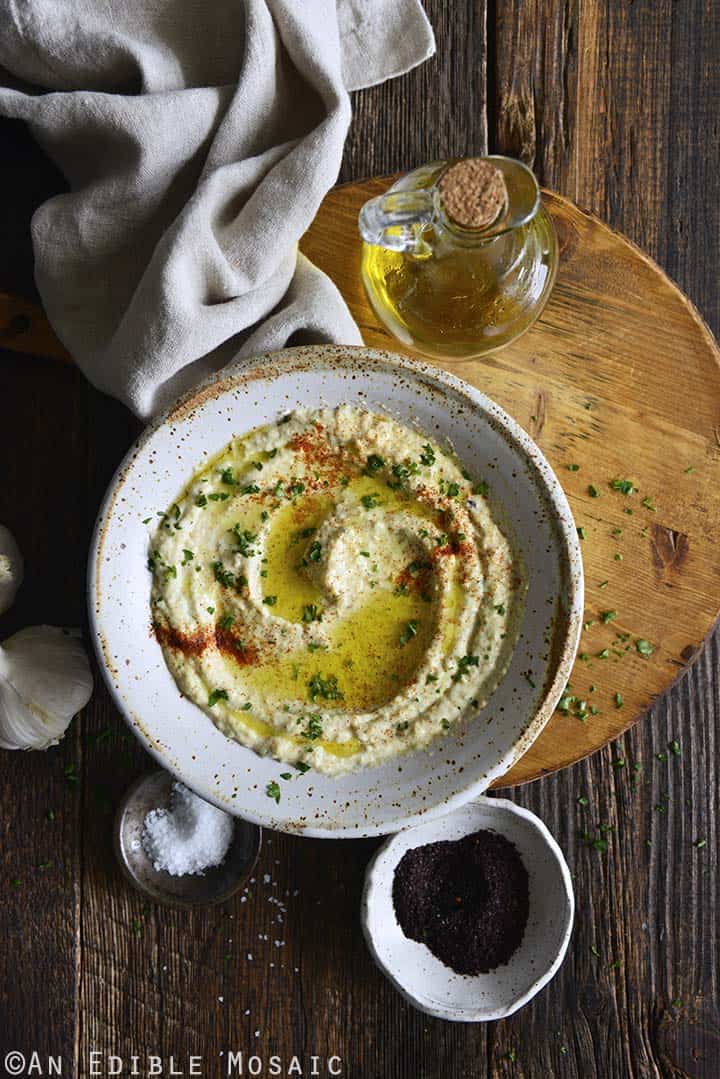 I remember my first bite. Carefully, I ripped off a small piece of Arabic flatbread, shaped it into a little scoop, and dipped into the creamy dip decorated with glistening swirls of golden olive oil and flecks of bright green parsley.
Everyone around me looked at me eagerly, smiling, and seeming to collectively hold their breath as they waited to hear my response.
…