This easy Baked Brie recipe features rich, creamy brie cheese that's baked until melted and gooey, and then topped with honeyed grapes for an easy, crowd-pleasing appetizer. This dish will make you the star of any party!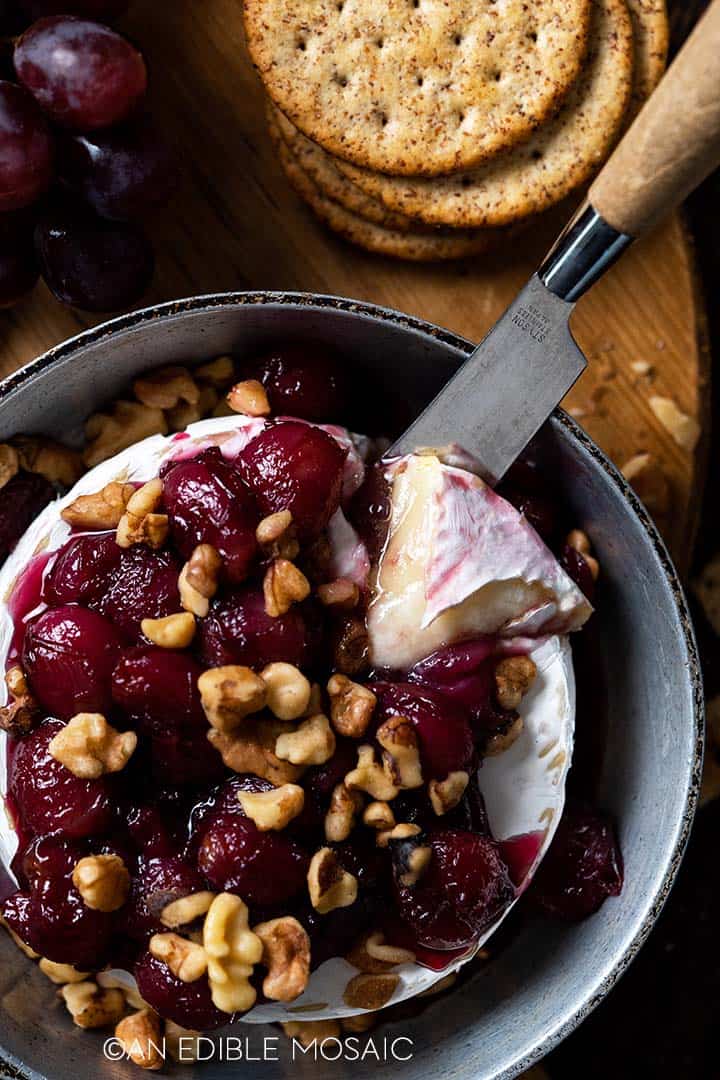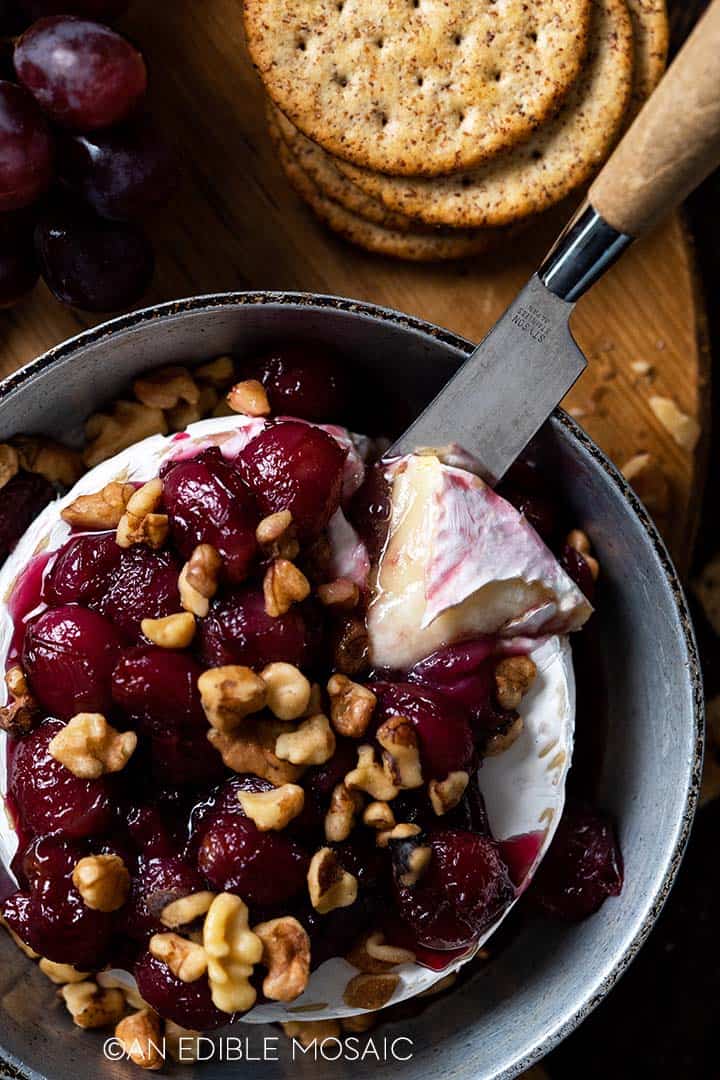 You know that creepy neighbor who somehow knows a little too much about your personal business?
The one who remarks, You're going out to dinner again?, when he catches you going out dressed in something other than jeans in the early evening.
…