Crispy and golden outside, tender inside, and packed with savory flavor, these Keto Crispy Zucchini Slices pair well with just about any meal and are a real crowd-pleaser. They're a great low carb substitute for fries with just 6g net carbs per serving!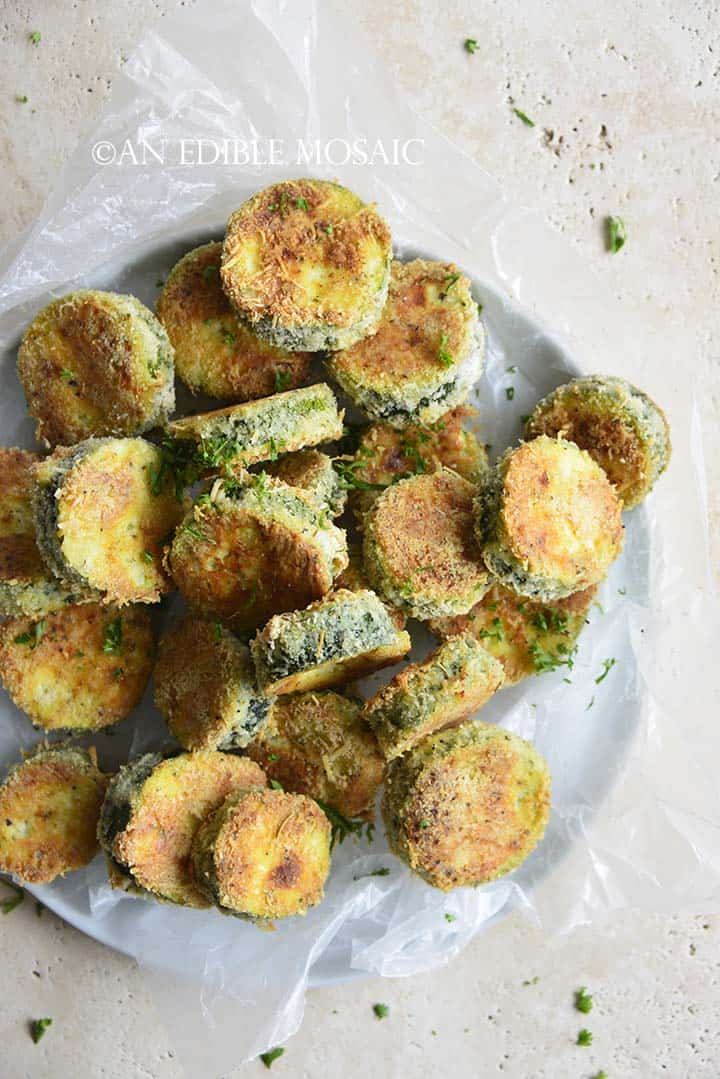 This recipe is my take on a favorite summer side dish my mom makes. My version hits all the right notes – crispy outside, tender inside, and full of flavor – but with much fewer carbs!
When I was younger my mom had a small vegetable garden, and zucchini was always one of the vegetables that thrived best.
…