This Instant Pot Beef Barley Soup recipe is hearty and satisfying with tender pieces of beef, nutritious barley, and flavorful vegetables in a rich, savory broth that's brightened with fresh herbs. Let the Instant Pot do all the work; this healthy, delicious soup tastes like it simmered on the stovetop all day!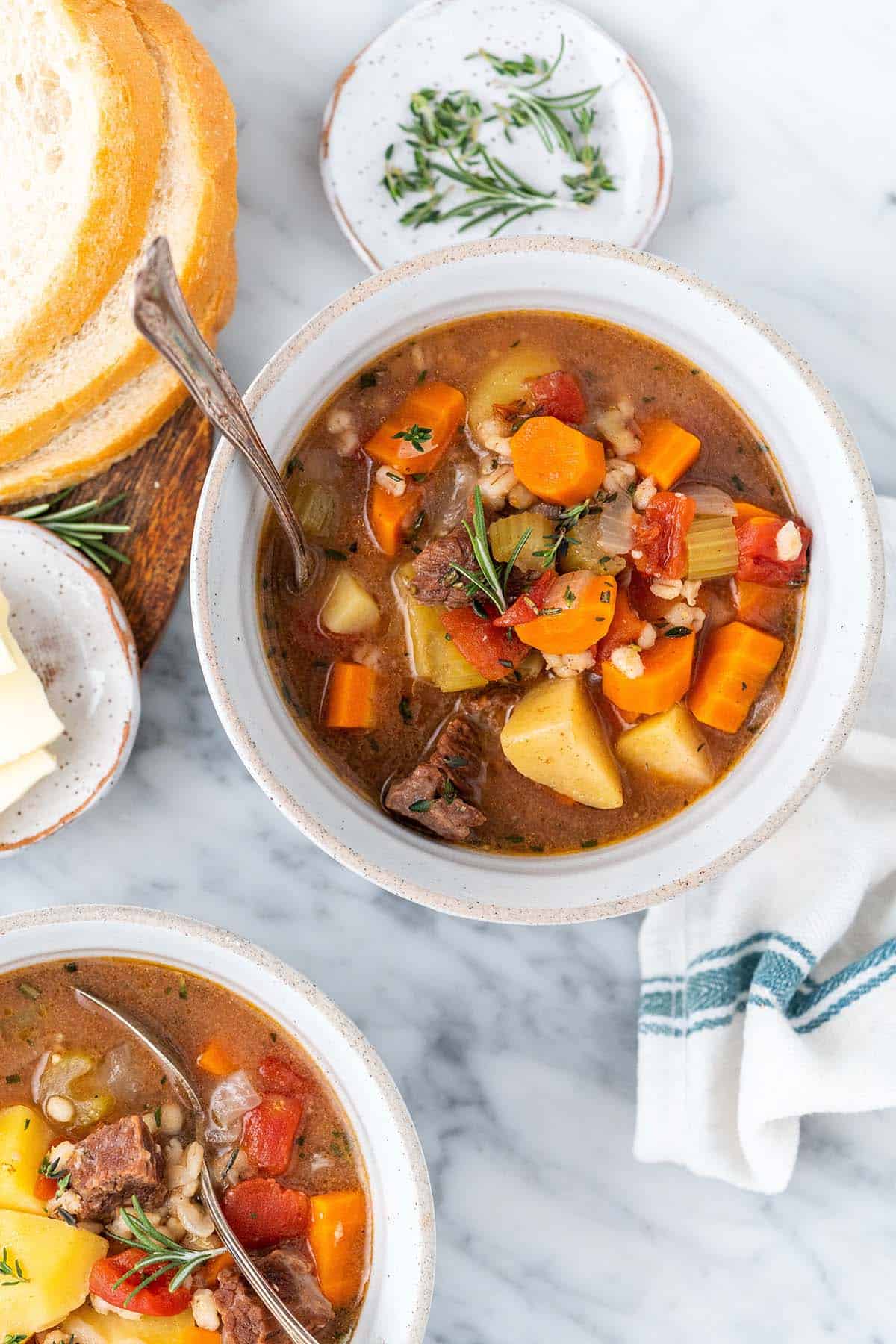 As a kid when my mom made soup it was usually an all-day affair. Or at least a three to four-hour event. (Mom's soups were always amazing!)
I'll admit, as much as I love cooking I don't always feel spending the better part of an afternoon or evening doing it! At least not on a weekday.
…