This Instant Pot Beef Stroganoff recipe has tender pieces of beef and egg noodles in a savory creamy sauce. It's a quick and hearty one-pot meal in the electric pressure cooker that is sure to become a favorite family dinner.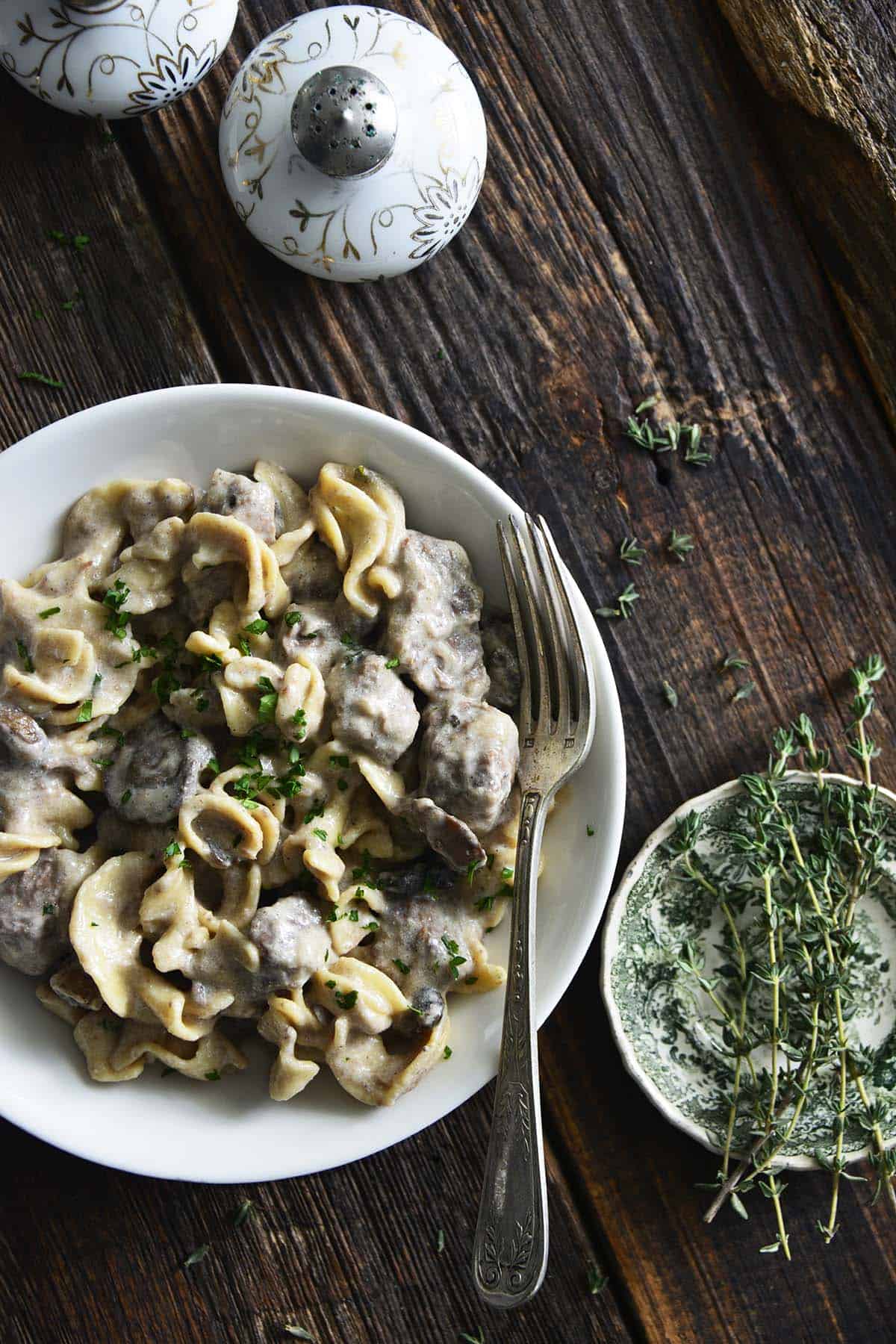 Growing up I had a few favorite dinners that my mom made from time to time.
Spaghetti with meat sauce was one of them. It was as simple as spaghetti with meat sauce can be: browned meat, canned sauce, and spaghetti noodles. But it was pure bliss, especially when she made garlic bread with it.
…