The best Carrot Cake recipe is melt-in-your-mouth moist, light and fluffy, warmly spiced, and perfect topped with a cloud-like canopy of velvety cream cheese frosting. It might not look like anything special, but trust me on this one and make it; get ready to have your mind blown!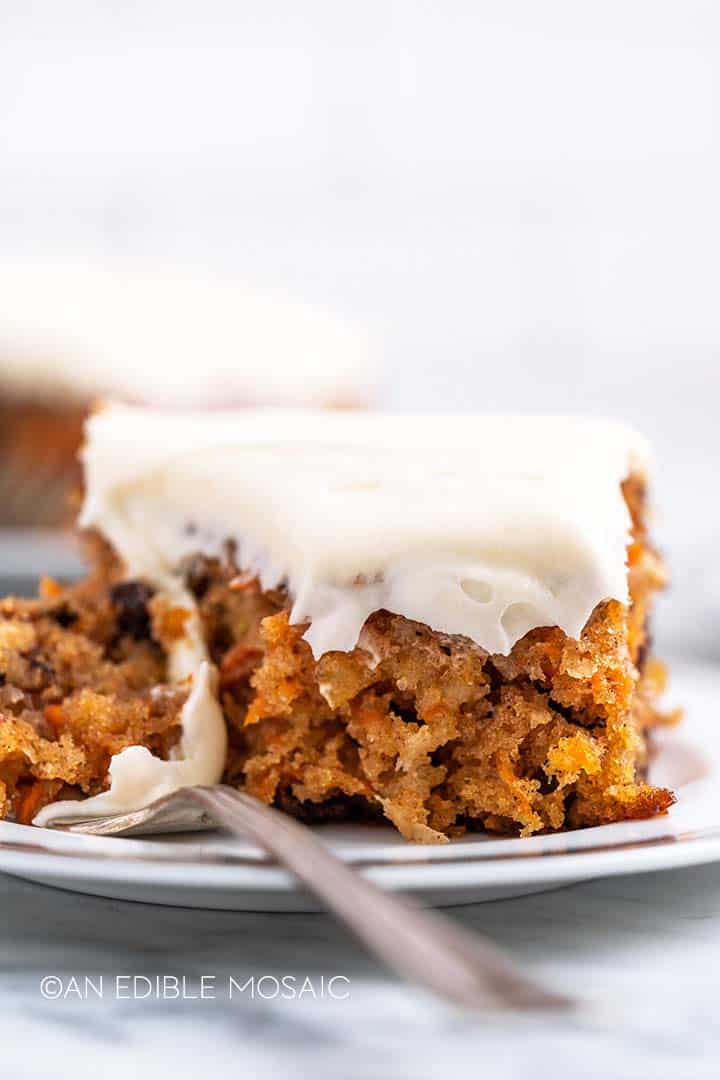 I think it's time to let you know a dirty little secret. I used to hate carrot cake. There, I said it.
Actually, it wasn't the carrot cake I disliked as much as the cream cheese frosting. (Even worse, I know!) For some reason I just couldn't get on board with cheese in a sweet context.
…