This savory oatmeal breakfast bowl with egg is a well-balanced meal that's easy to make any time of day. With protein, whole grains, fresh vegetables, and healthy fats, it's nourishing, satisfying, and delicious!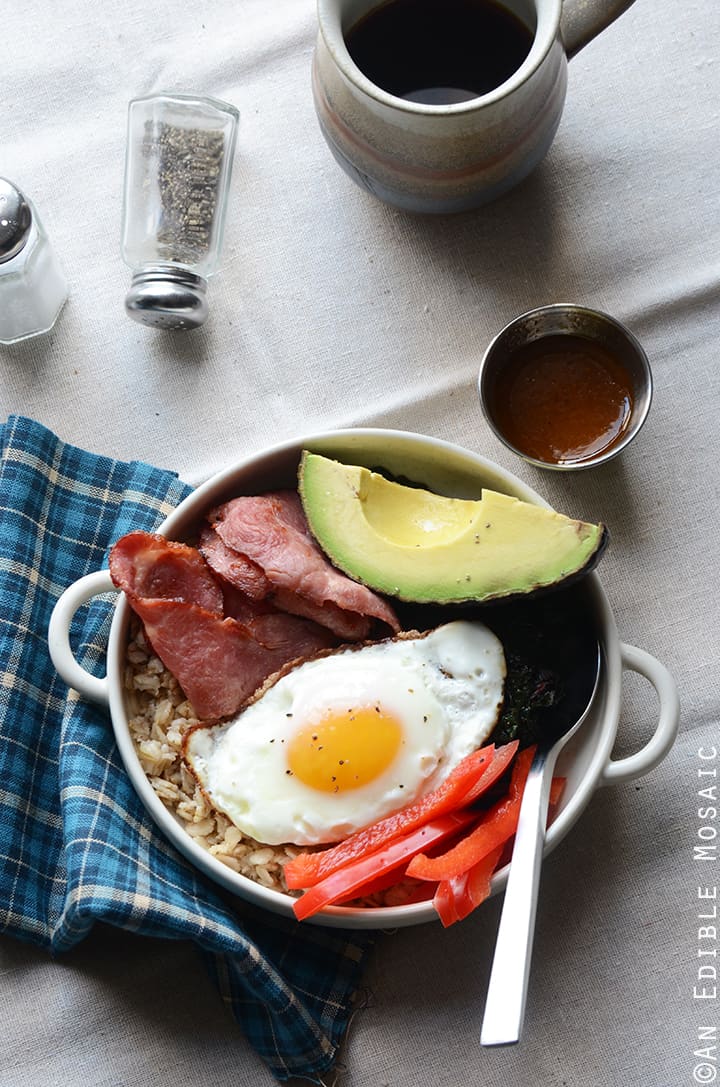 I'm really not fussy about my oats. I'll take them just about any way I can get them: savory or sweet, whipped, steel-cut, made into granola, baked into muffins, and of course in cookie form.
But one day I stumbled on a way of making oats that was a bit of a revelation for me.
…