Bright Mediterranean flavors make this Grilled Zucchini with Quick Tomato-Olive Sauce and Feta Cheese a perfect summer side dish.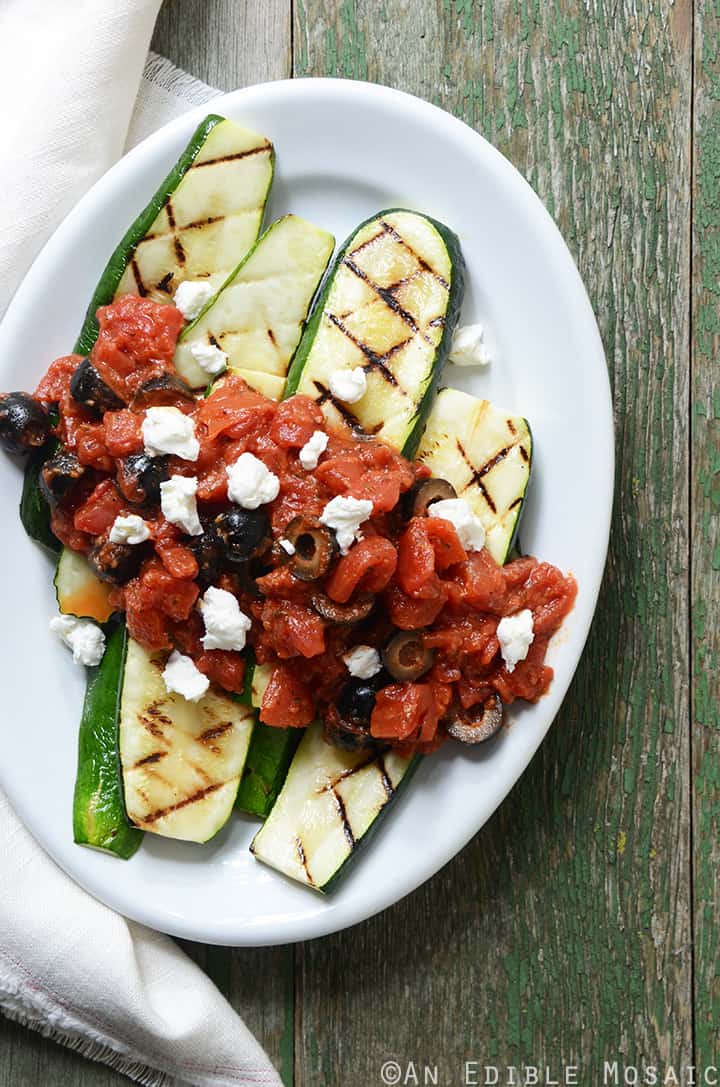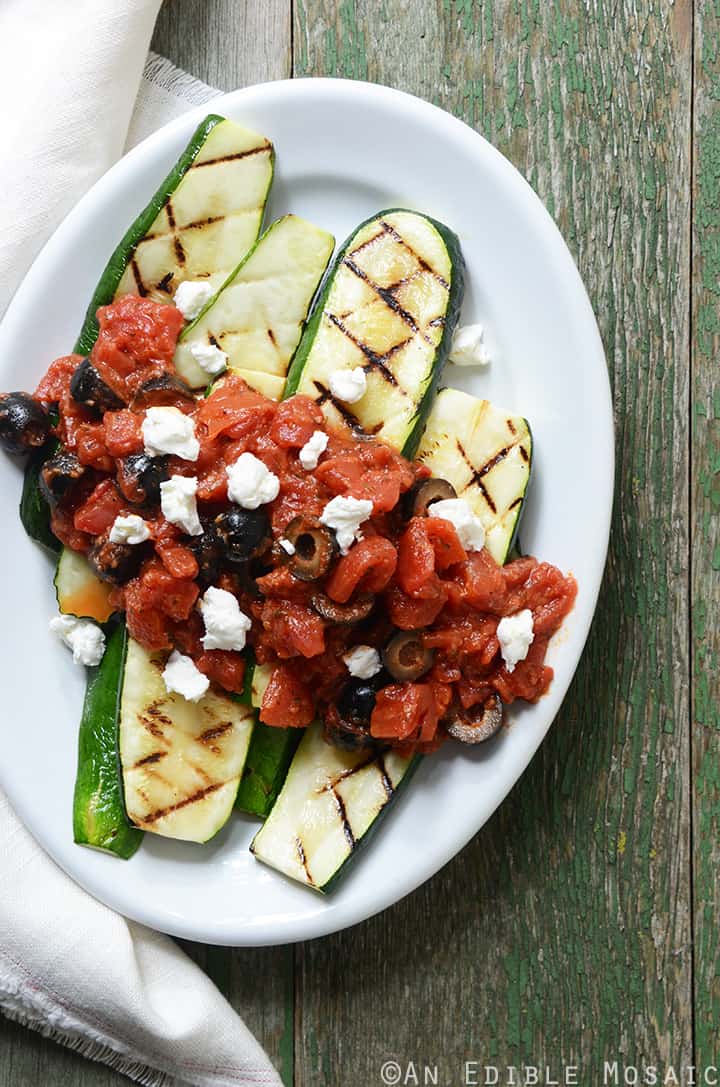 Mike and I decided years ago that we just aren't campers.
Actually, it was after our first camping trip that we sort-of had an inkling that it just wasn't our cup of tea, but after our second trip we outright swore off camping altogether.
(It's not the bugs, or the snakes, or even the uncomfortable bedding that gets me. What kills it for me is the fact that I can never just get clean, lol. Dirty feet and sticky fingers are the stuff my nightmares are made of.)…