Thank you to Castello® Moments for sponsoring this post. I am happy for the opportunity to share brands that I believe in with my readers, and I hope you enjoy my recipe for Vegetable Beef Pie with Cheesy Potato Topping with Weissbier.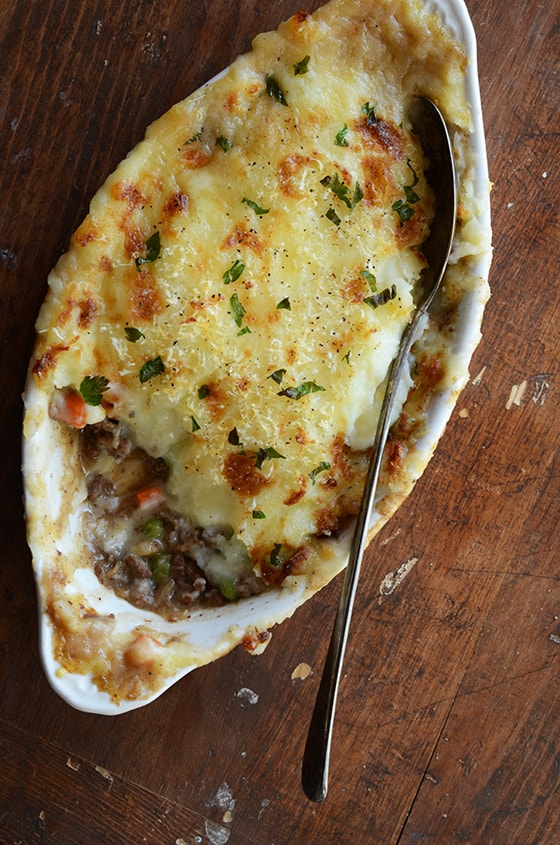 It's been a strange summer for a million different reasons.
I won't bore you with the details (yet), but let's start with the weather.
First off, it's felt like autumn for the past week or so now (especially in the unseasonably chilly evenings), and there were even brisk days in July that felt more like late rather than early summer. Not that I'm complaining; I'm a cold-weather girl all the way, but it is curious to say the least.
And instead of leaving me craving a fresh summer salad for supper, this is the sort of weather that leaves me wanting something warming…a dish like Vegetable Beef Pie with Cheesy Potato Topping fits the bill perfectly.…