Inspired by the classic British comfort food dish Cauliflower Cheese, this Cauliflower Gratin recipe features cauliflower in a rich, creamy savory cheese sauce with a buttery crunchy Ritz cracker topping.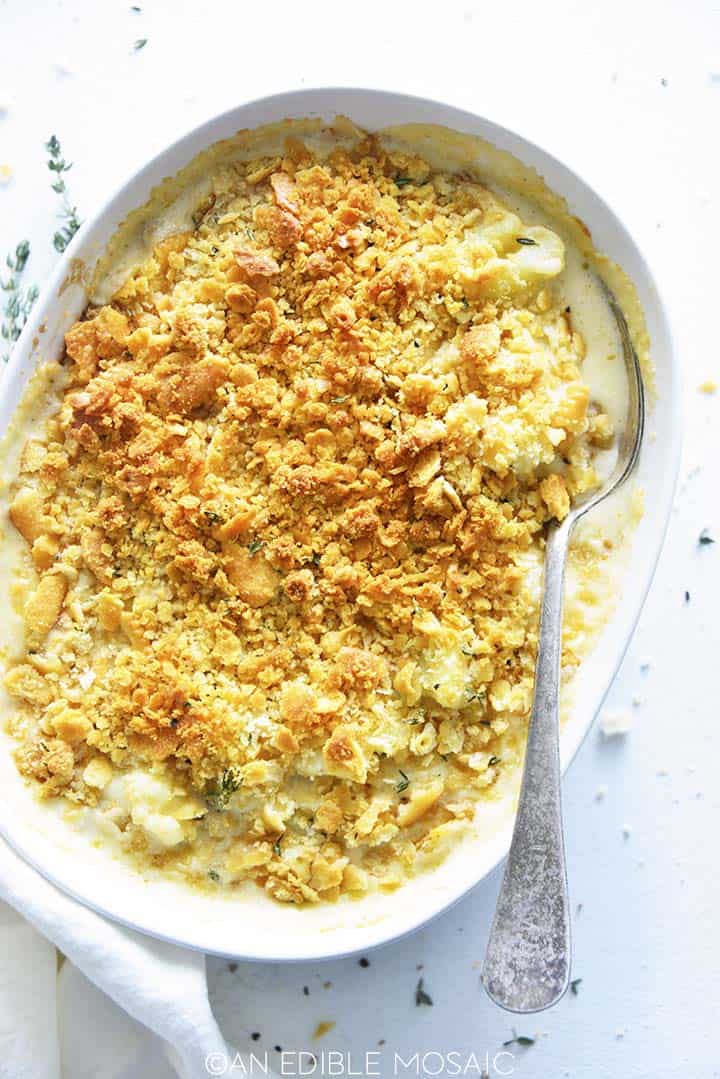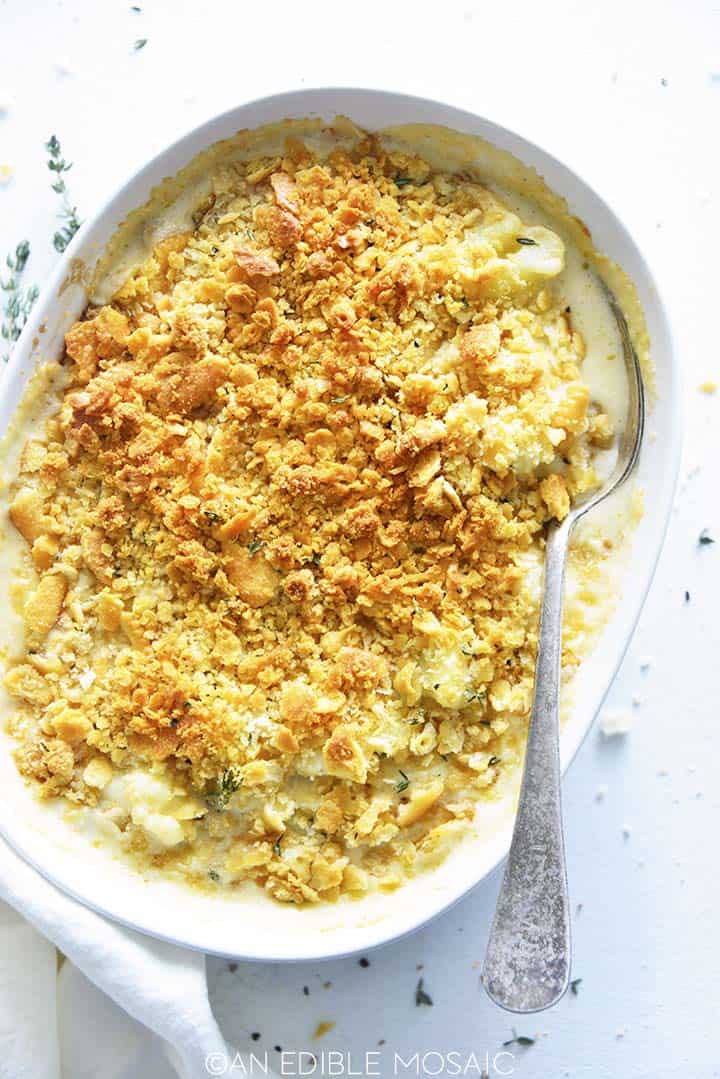 I've had two encounters with Cauliflower Cheese.
The first time I had it was when I was a teenager up in Buffalo. One of my dad's customers gifted him what they said was a family recipe for Cauliflower Cheese.
It was a Canadian family, and my dad told me that when he went to their house for a service call on their washer, they shared some of the dish with him. He loved it, and then they shared the recipe (which unfortunately, my dad lost before we even made it)!
…