This recipe for Marinated Chicken Salad with Apple features juicy, flavorful grilled chicken that's marinated with apple juice, onion, fresh herbs, and spices. It's absolutely perfect in a fall-inspired salad with apple, pecans, and brie cheese.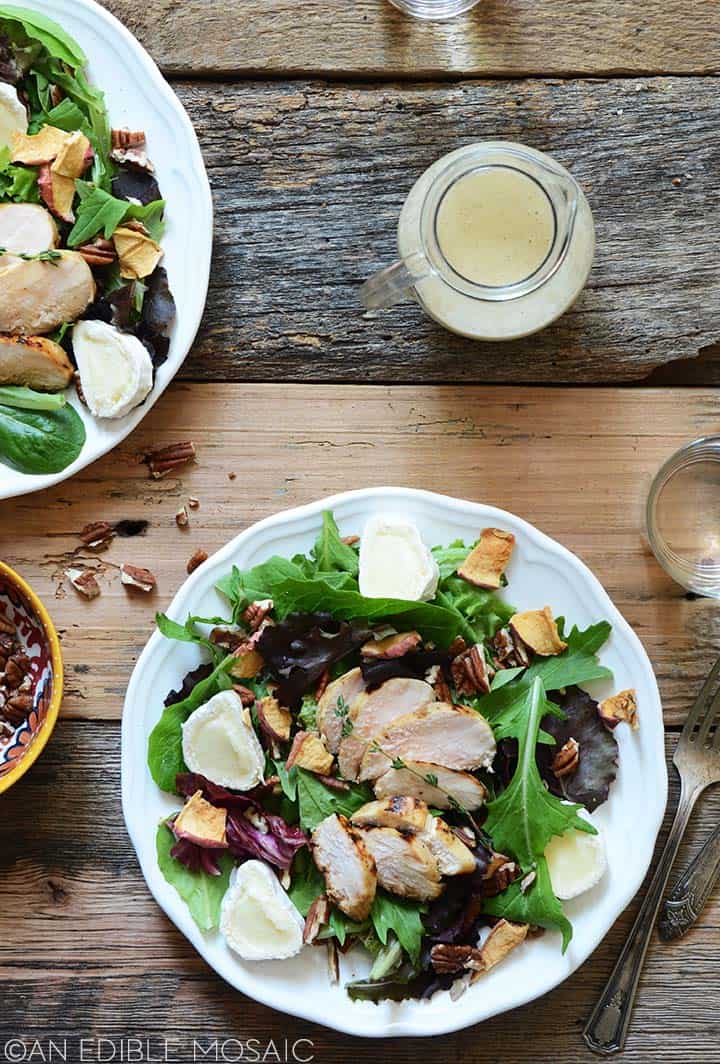 I admit that my husband Mike is without a doubt the grillmaster in our house.
He's very particular about the grilling process and basically has it down to a science. Which is why it was really strange when one day when I grilled (for like the second time, ever), he asked me how I made the chicken taste so good.
I had to laugh because I knew there was a compliment in there somewhere!
…