This Canned Chicken Salad recipe is easy to make in less than 10 minutes! It's creamy like tuna salad and seasoned simply with seasoned salt, black pepper, onion powder, and garlic powder. This version is healthier than most and replaces most of the mayo with Greek yogurt!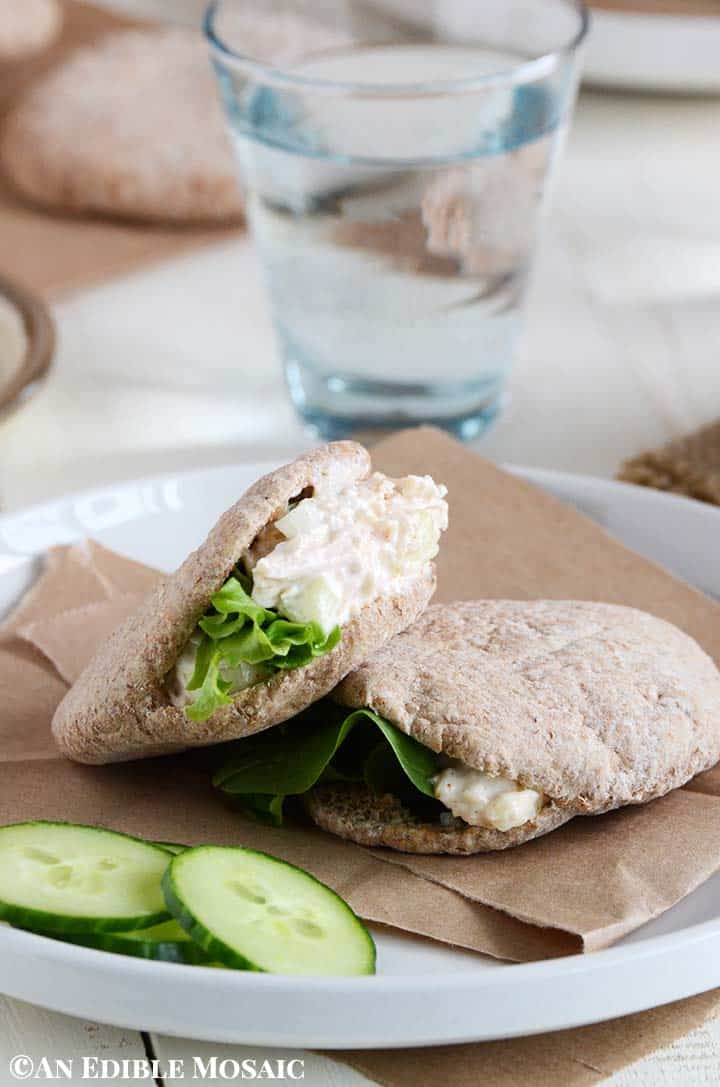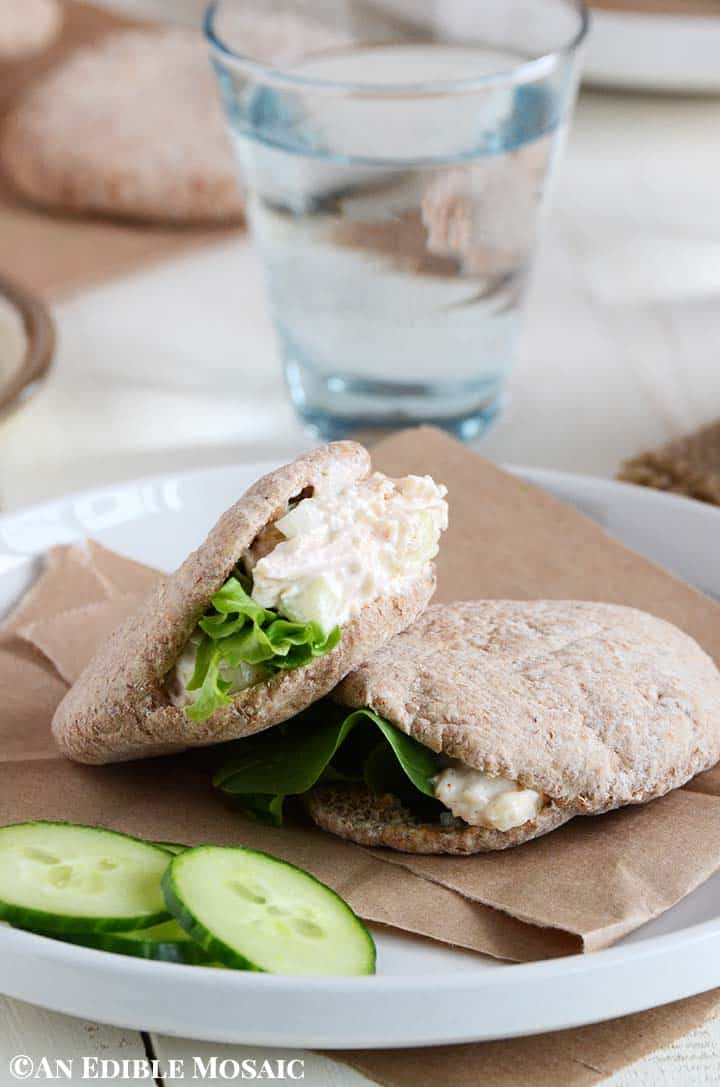 I remember my mom having her friends over for ladies' luncheons when I was a kid.
She'd make mint-flavored iced tea or lemonade to drink and fruit salad for dessert. She'd usually serve one of two things for lunch: a pretty arranged salad on a bed of greens along with a couple of sides (one of which was always cottage cheese with chives, which was her favorite), or tuna salad sandwiches.
…