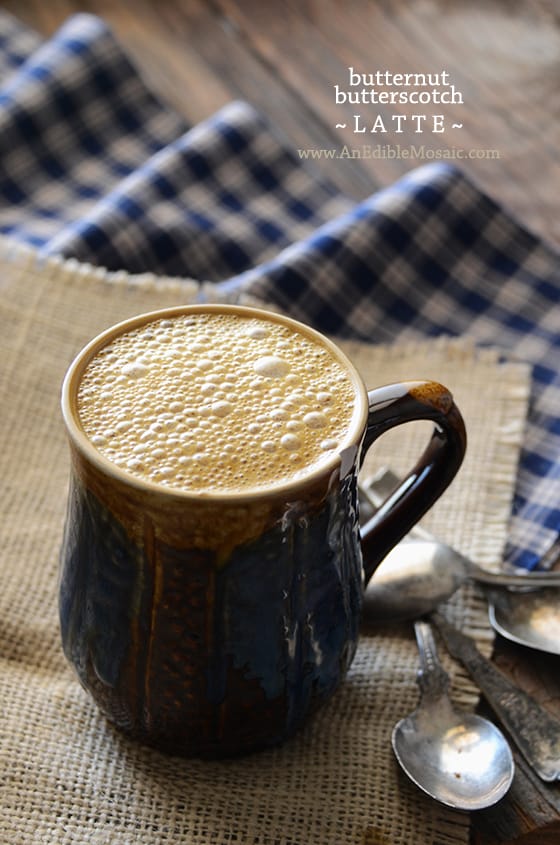 I'm sure this happens to you too. Every once in a while I think of an idea that is so simple, so right in front of my eyes, it astounds me that I didn't think of it sooner.
Like my Stuffed Mushroom Casserole, which I could talk about for an hour nonstop. But I'll stay focused.
This Butternut Butterscotch Latte is also the perfect example.
You could think of it as the cousin to the Pumpkin Spice Latte…but the cool cousin. The one who moved away to the big city and does raw juice diets three times a year and practices yoga every day.…