This easy Creamed Cabbage Recipe is full of savory flavor and it makes a delicious side dish for just about any main course!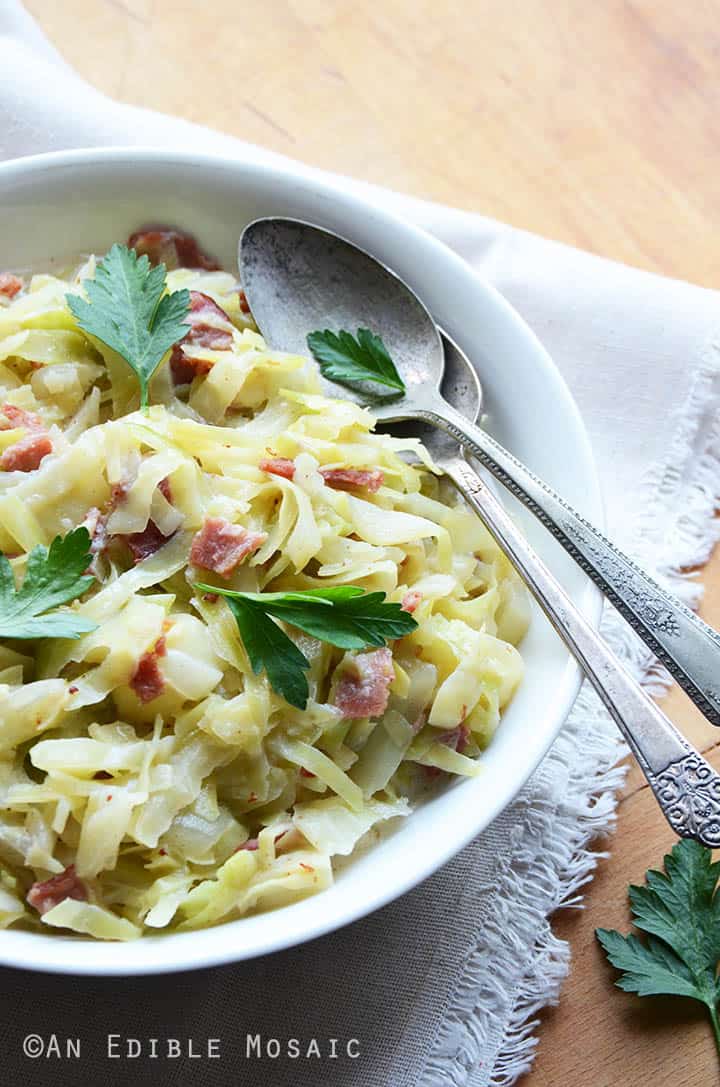 Right before New Year's, I shared a post with photos of a few recipes that I made but never blogged for various reasons.
In that post was a picture of Creamed Cabbage! The picture itself was not my favorite, but the dish was fantastic.
It's one of those things you can eat every day for a week, and when it's gone, still wish you had made a bigger batch.…