These nourishing quick and easy family dinner recipes take 30 minutes or less to cook and make 4 servings or more. Sitting down to a family dinner is a great way to build lasting memories!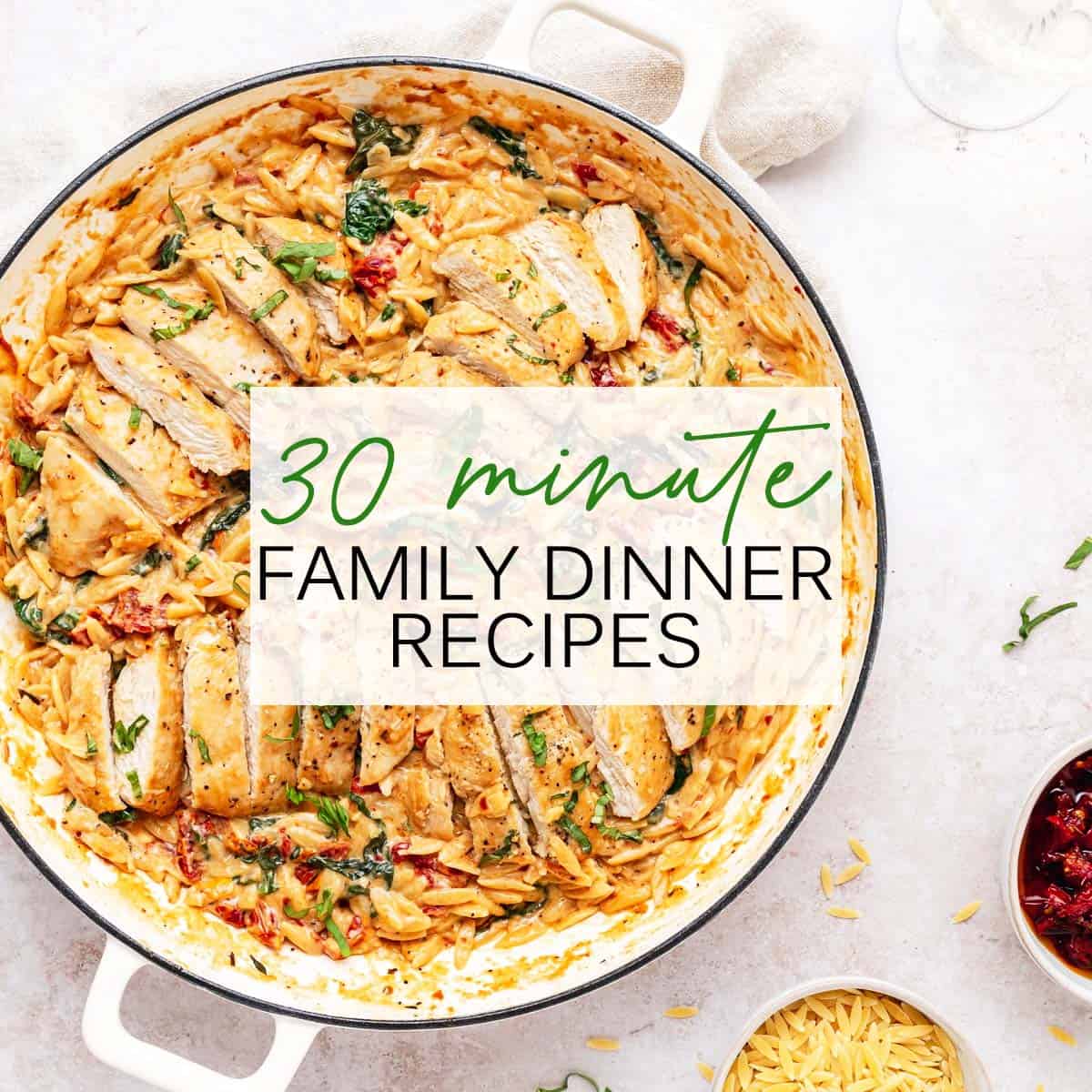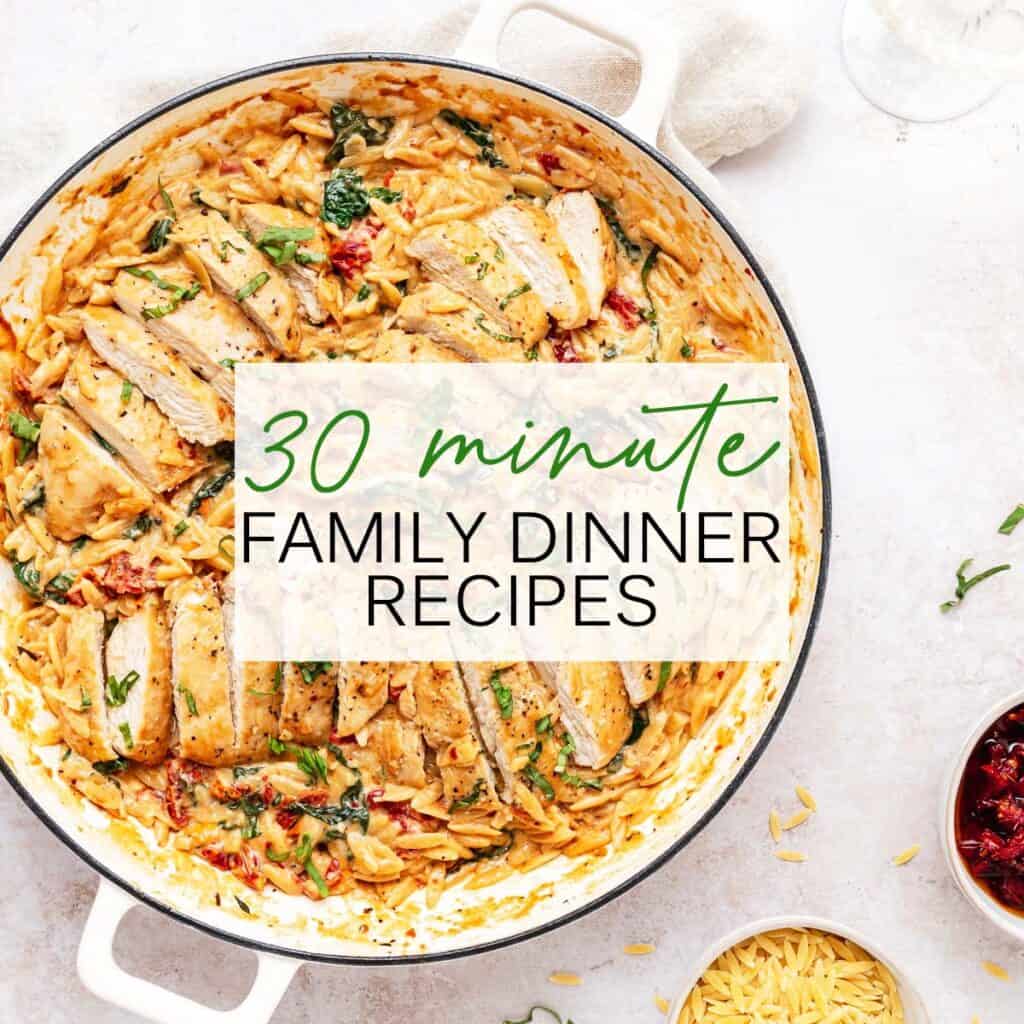 Growing up, my family ate dinner together. Every single night.
My mom thought it was important that we did so. And I'm glad we did because not only do I think it brought us together (literally and figuratively), but now as an adult, some of my favorite childhood memories are of our family dinners.
…