Eggnog Cookies are flavored with eggnog, laced with nutmeg, scented with vanilla, and soft and chewy inside and crispy outside. Whip up the whole batch in just over 30 minutes for the perfect last-minute addition to your cookie tray!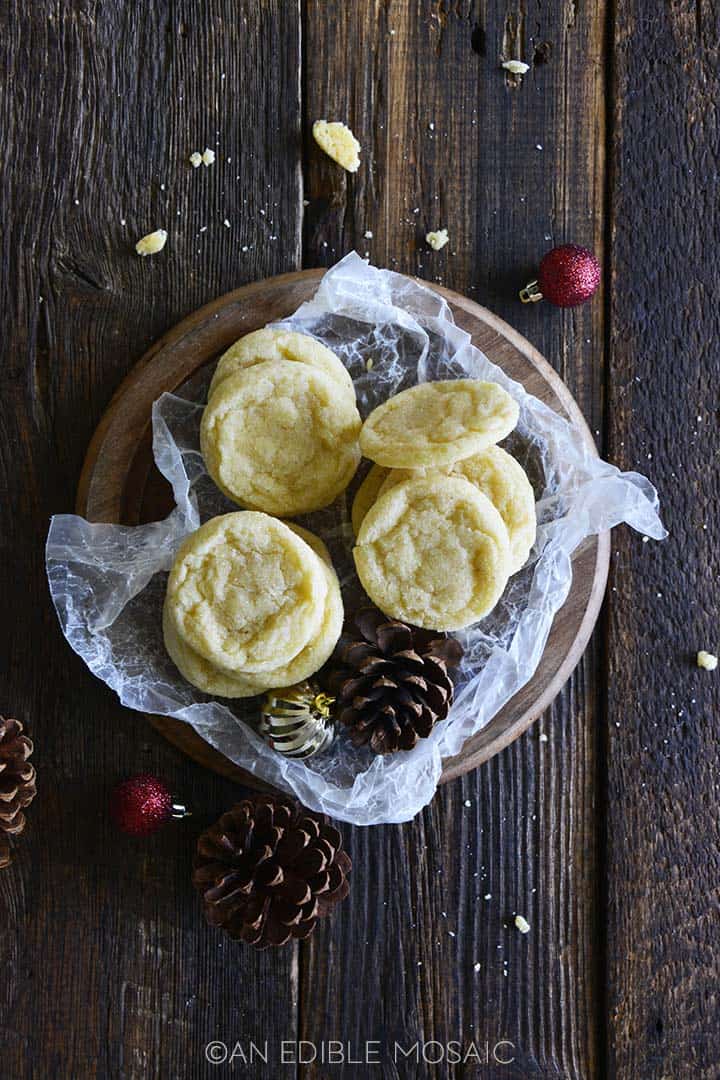 I don't know about you, but at the end of every holiday season I'm left with half a jug or so of eggnog wondering how to use it.
Don't get me wrong, I love the festive flavor of eggnog. There's just something about its rich, creamy texture and sweet, nutmeg-scented flavor that says holiday time.
…