This recipe for Florentines yields delicately lacy, crisp cookies with a nutty caramel flavor and a hint of vanilla. A little dark chocolate is the perfect finishing touch. And if you've tried to make these cookies and had problems, I am going to show you exactly how to fix them!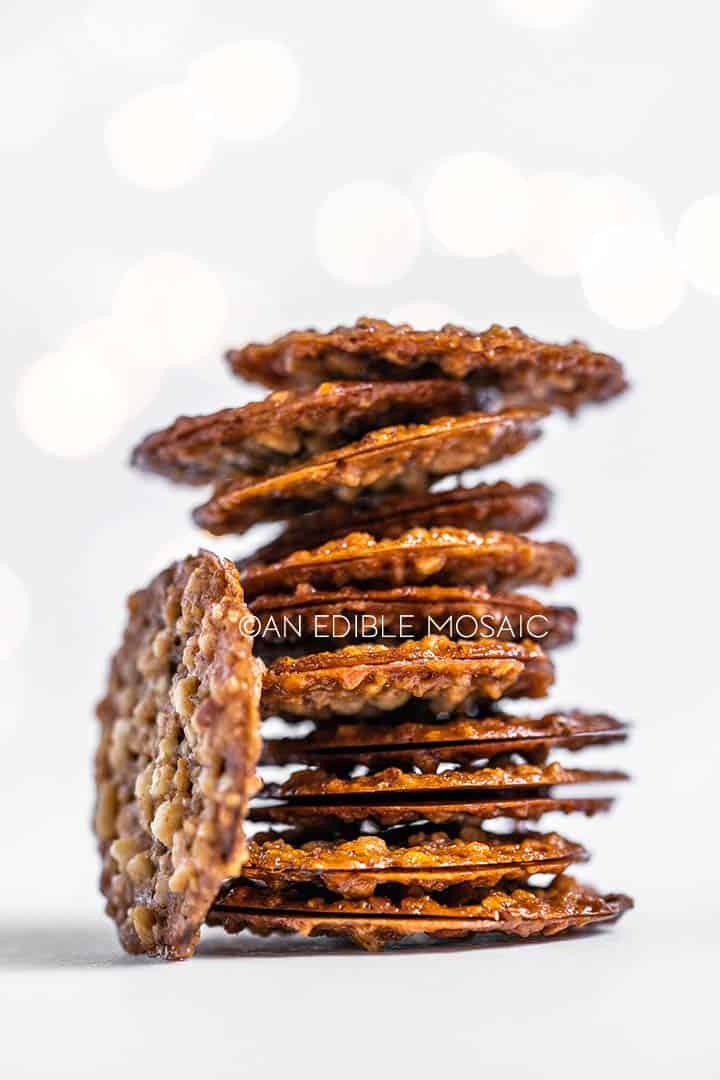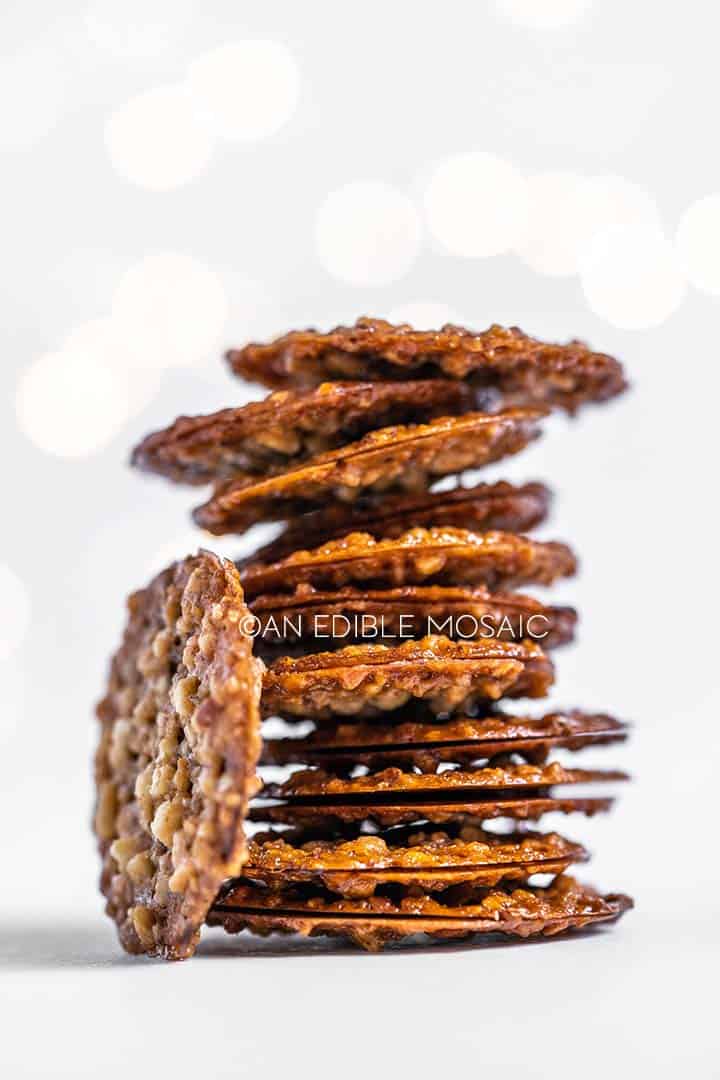 The first time I had these cookies was last Christmas when my husband ordered them from an online bakery after one of his friends said we had to try them.
They might not look like anything spectacular, but I'm telling you, these cookies are addictive!
…