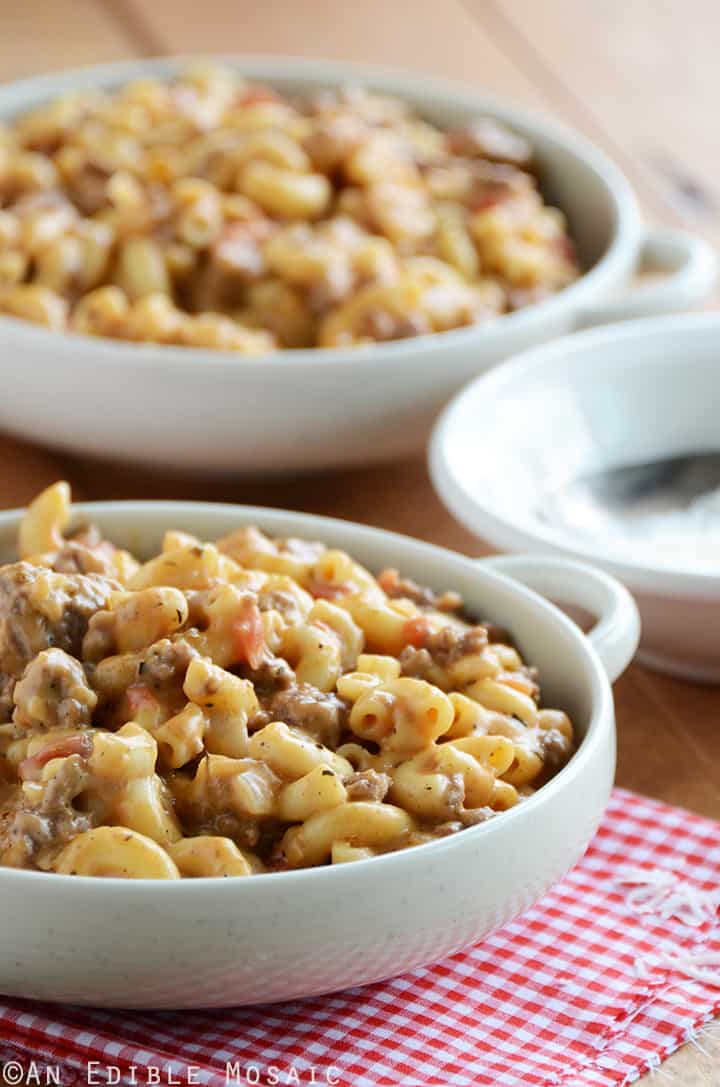 It had to be done. Had to.
Last week I was talking to a friend; Ramadan was about to end, and she and I were discussing food. (Because really, during Ramadan sometimes food is the only thing you can think of.) So, anyway, I told her Ramadan was ending in a couple days and she said I should enjoy my favorite foods for a week straight. (See how awesome she is? Truly a girl after my own heart.) She said if she were me, she'd be making mac and cheese.
I had to laugh; she completely read my mind. Not 10 minutes earlier I had texted Mike, asking him to stop at Wegmans to pick up a box of pasta on his way home. I asked him for elbow noodles by name and the stars must have all been aligned because he actually knew what they were (unthinkable, really).
See what I mean? I had to make mac and cheese.…