Packed full of nutrition, this vegan Pina Colada Green Smoothie recipe will make you think you're on a beach in paradise! It's a great way to get your vegetables in, but all you'll taste is sweet pineapple and coconut.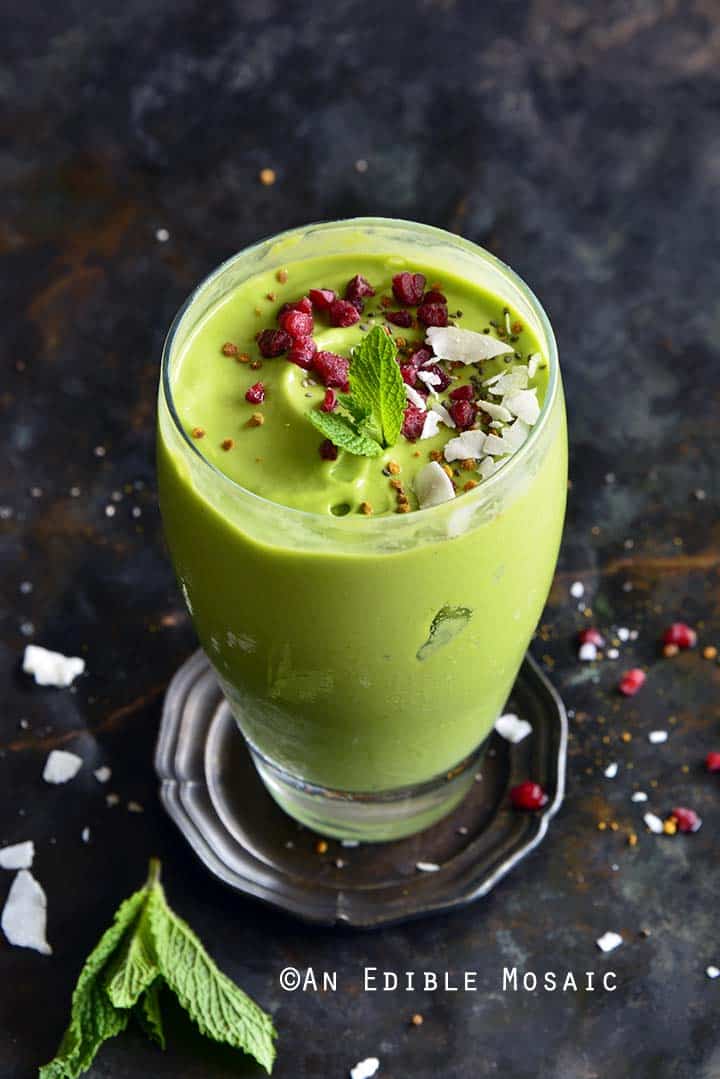 The first time I had a real Pina Colada was on a beach in Thailand. It was served in a coconut shell, and I still remember how refreshing it was as I lay in the sun with my feet in the sand reading a book. For me, a Pina Colada represents vacation!
And Green Smoothies represent busy days when I want to get a lot of nutrition in without taking a lot of time to do so.
Vacation, meet nutrition, in the form of this beautiful drink.…