If you're looking for a new twist on a classic favorite side dish, Creamy Dijon Potato Salad with Herbes de Provence is the answer!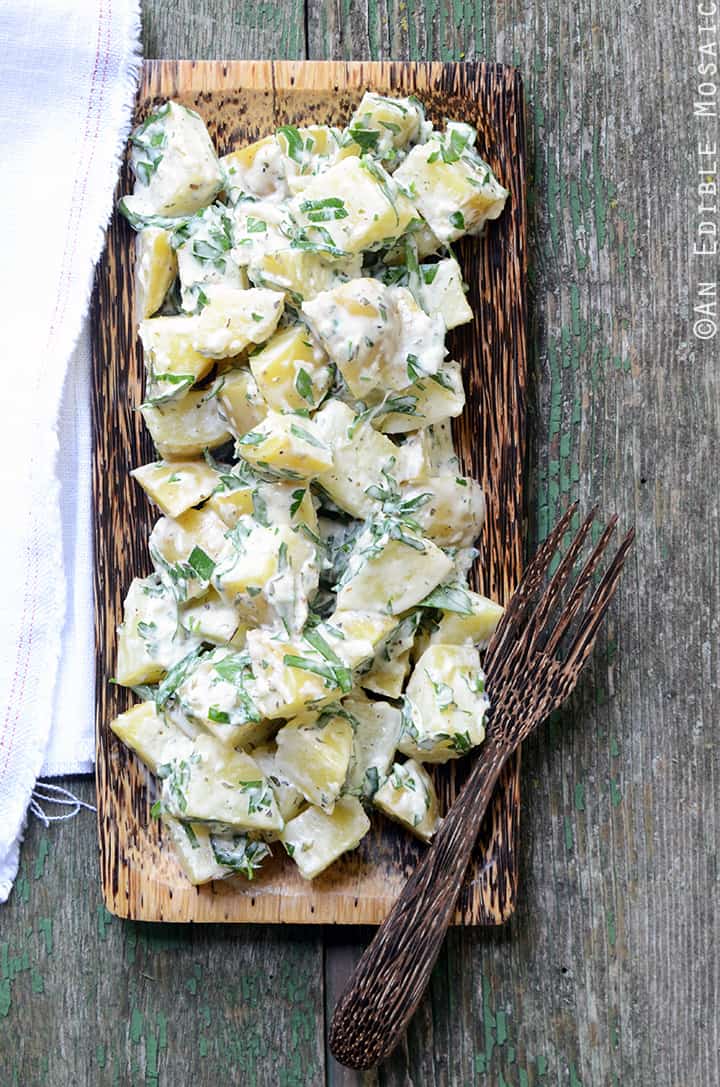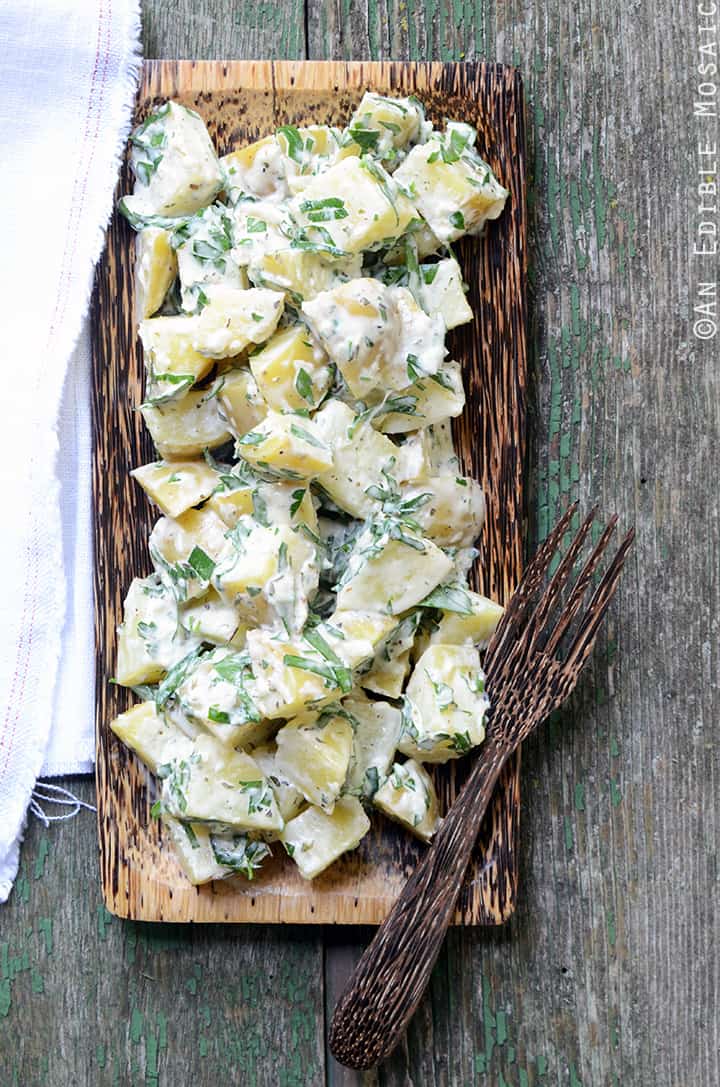 If you follow me on Instagram, you know that when Mike and I were in Paris there was no holds barred on things like bread and cheese (come on, it's Paris).
We tried to make up for it by walking seven to ten miles a day (and that wasn't even our sole means of transportation; we typically took the Metro three or four times a day too! What can I say? Paris is big and there's a lot to do). And although Mike didn't join me in my efforts, I also tried to offset our bread/cheese/pastry intake by eating a huge salad for lunch and a mixed green salad along with whatever protein I had for dinner.
And every single mixed green salad I had there came with the same creamy Dijon-based vinaigrette that I never tired of because it was so dang good.…