These perfectly crisp Carrot-Apple Latkes are mostly savory with a touch of natural sweetness from carrot and apple.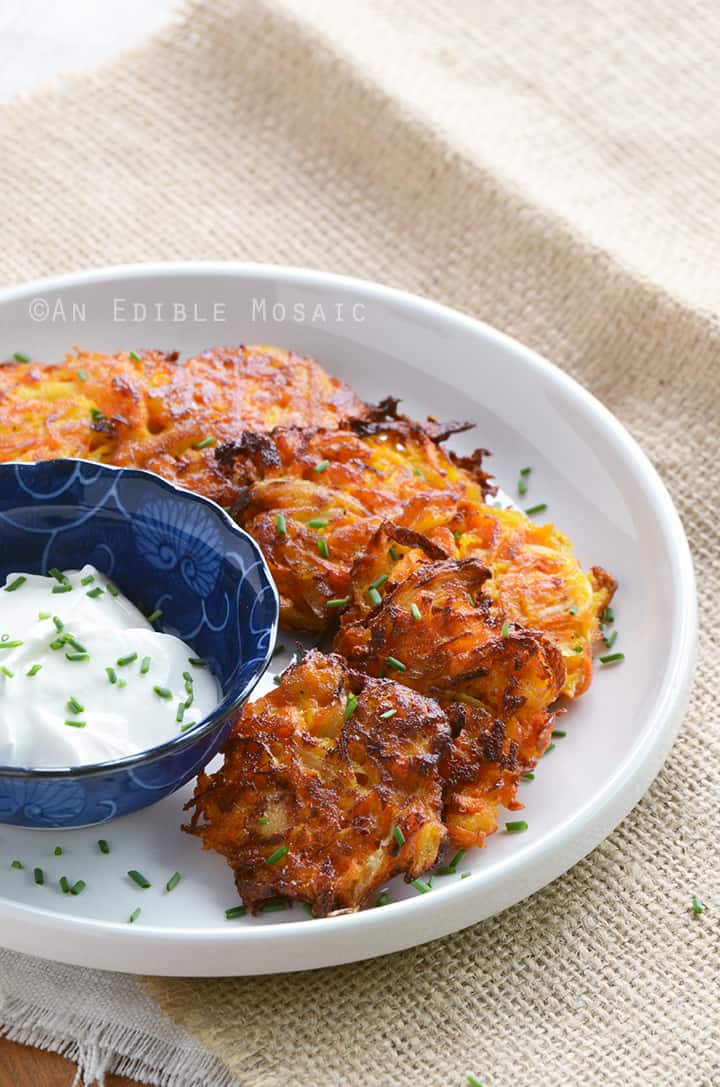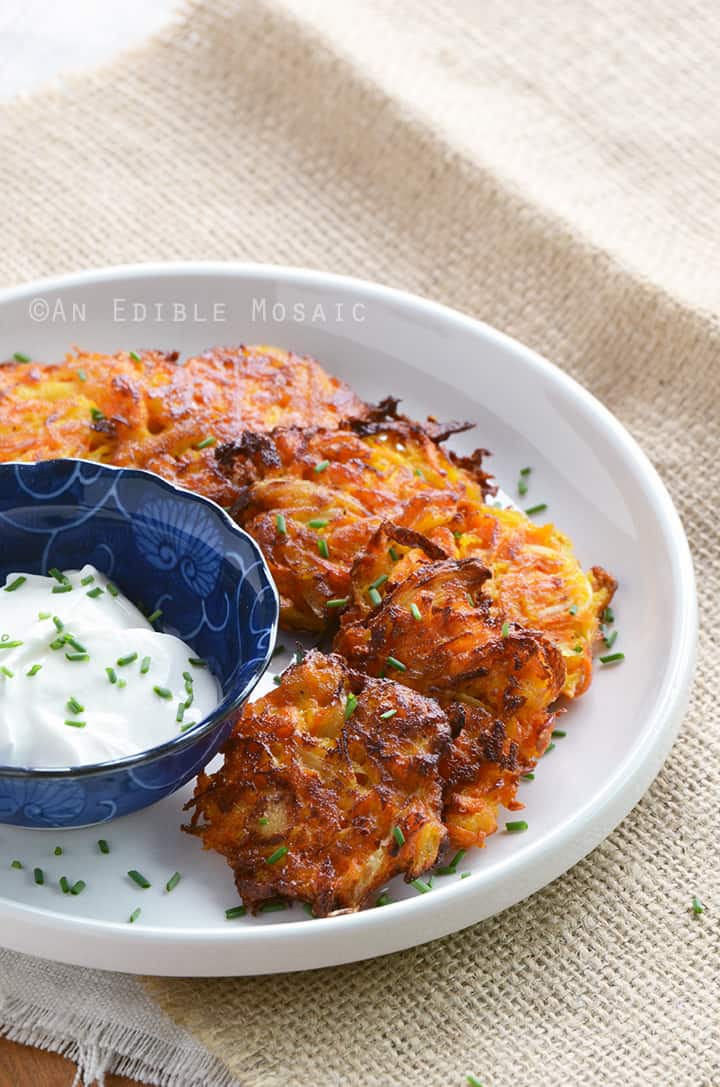 I love blurring the lines between sweet and savory recipes, like serving savory garlic-y mashed potato cakes with sweet raspberry ginger mustard chutney. Or using black pepper in a chai-spiced ricotta cake with nutmeg-scented glaze.
Once that perfect balance of flavors is struck, an ordinary dish becomes unforgettable.