This Mango Lassi recipe pairs sweet mango with creamy, tangy yogurt, a hint of honey, a pinch of cardamom, and a little bit of saffron. Even though it looks fancy and exotic, it whips up in just 5 minutes like any other smoothie!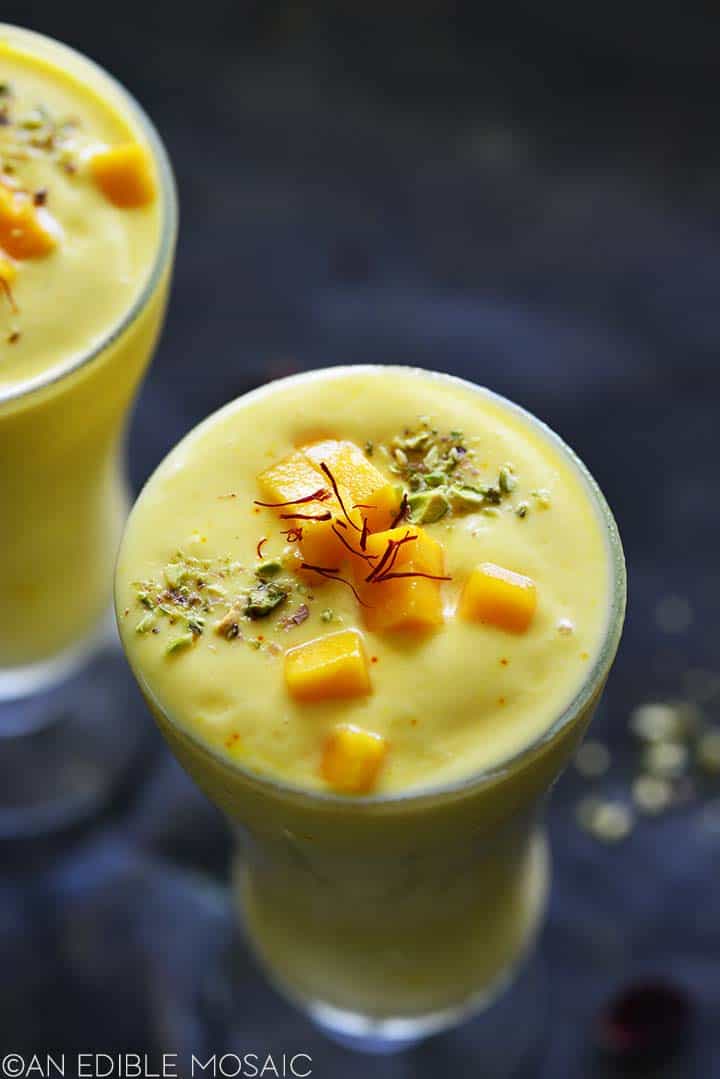 If you've been following my blog for a while now, you probably know how much I love Indian food. Chicken Korma, Palak Paneer, Rogan Josh, Kheema Pav, and Chana Masala, to name just a few favorites.
Some are vegetarian, some are lamb, and some are chicken. As different as these dishes are, they share one common factor: spice!
…