This easy 10 minute marinated mozzarella balls recipe combines fresh mozzarella, herbs, garlic, and crushed red pepper flakes with extra-virgin olive oil for a flavorful pairing that's as elegant as it is delicious.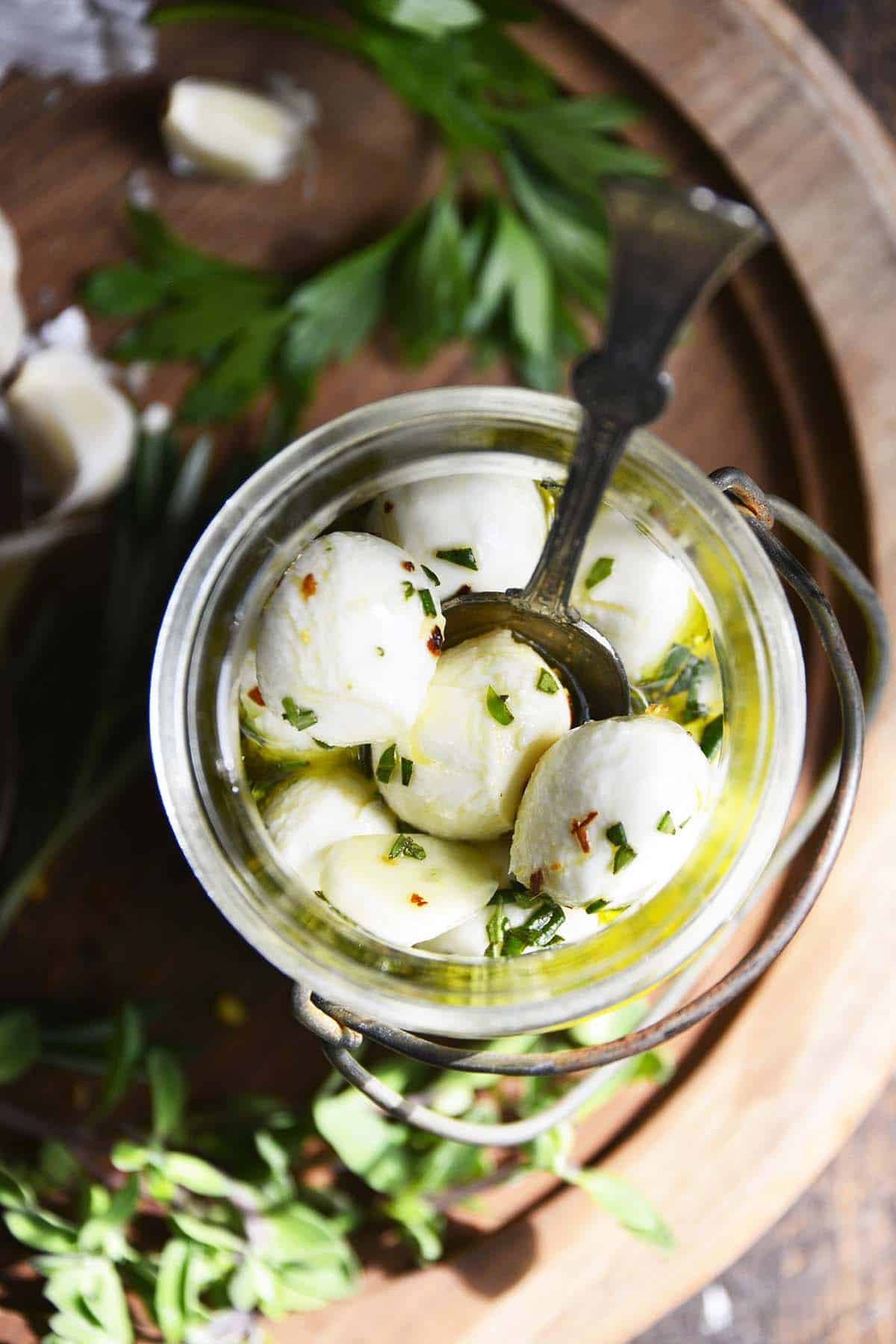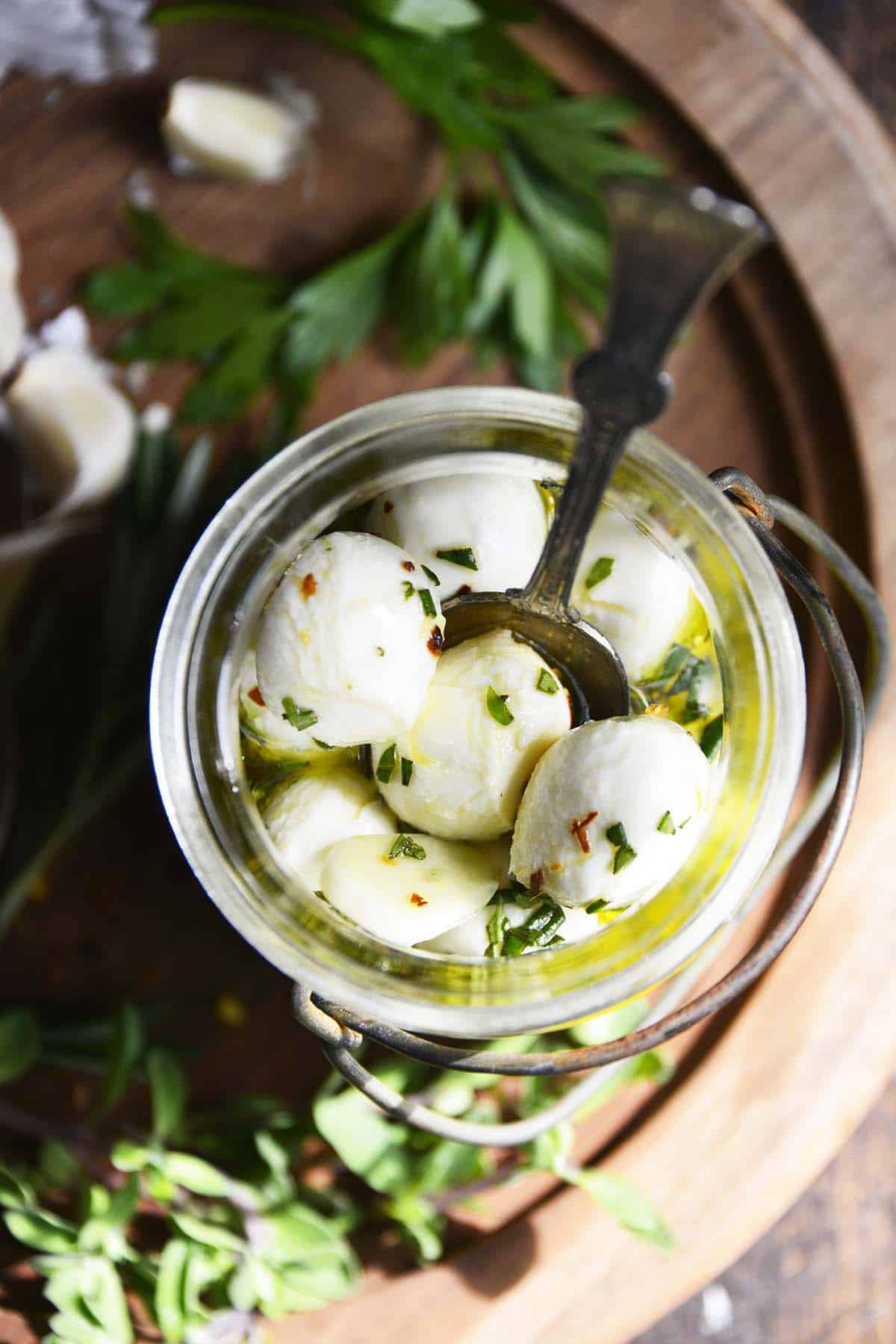 It's snacking season!
Between football games, Halloween festivities, Thanksgiving and all the holidays, when fall rolls around, it seems like snacks are in order.
…