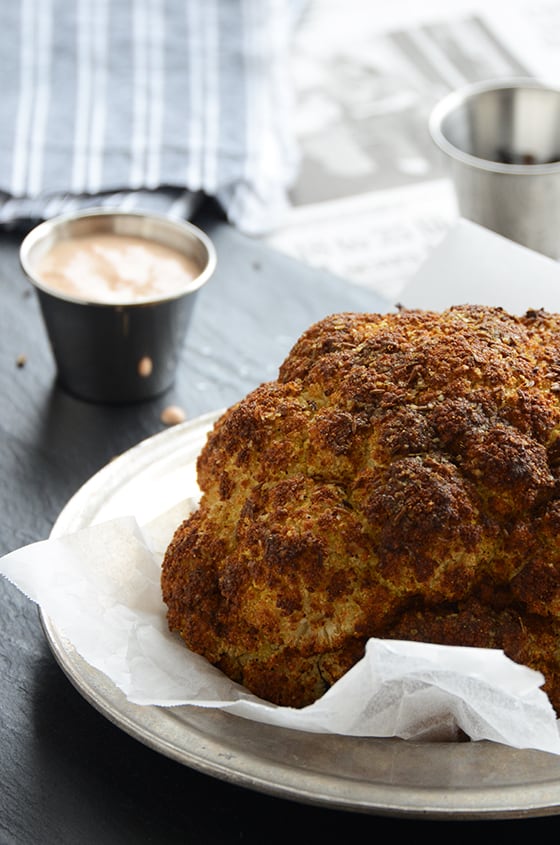 How many of us have a guilty food pleasure? Let me rephrase that: How many of us don't?
I wholeheartedly admit that one of my favorite guilty pleasures when it comes to food is a blooming onion. Deep fried in a crunchy spiced coating, with tender pieces of onion, which is without a doubt my favorite vegetable (maybe even my favorite food!). Anyone who knows me knows that I order any sandwich "extra, extra onion" because just one "extra" just isn't enough, lol. Topped off with a spicy little sauce for dipping, a blooming onion is perfection in all its greasy glory.
It's a good thing treats like that don't come around often. But I wish they did.
Actually, what I wish is that they did, but in healthier form, which is exactly what Alyssa from Everyday Maven has done with her cauliflower. How is that for brilliance?…