The best buttermilk pancakes are light and fluffy with richness from butter, tang from buttermilk, and subtle vanilla-scented sweetness. A hot stack of pancakes is perfect for a special breakfast or breakfast-for-dinner!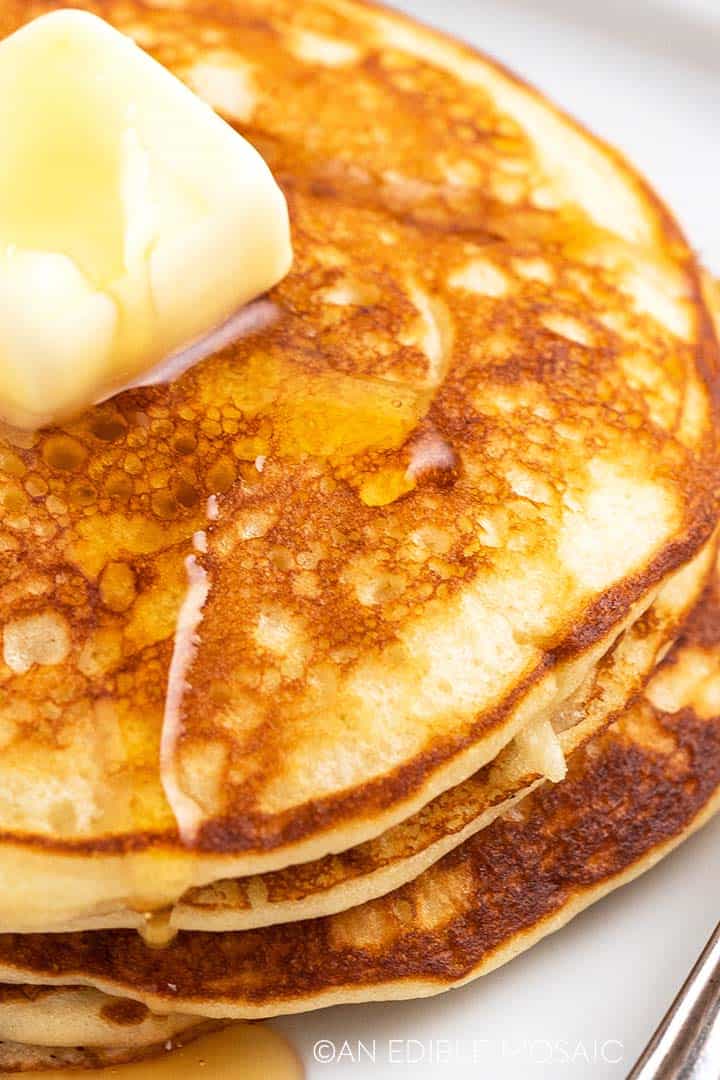 This is going to sound nuts, but I was never really much of a pancake person.
Then the other day we ordered breakfast-for-dinner from Denny's. I hadn't had pancakes in years, so on a whim I thought I'd give their buttermilk pancakes a try.
…