Fresh Pineapple Relish is a great balance of sweet and tangy flavors with a kick from jalapenos and an underlying teriyaki flavor profile. It's delicious on hot dogs or just about any type of grilled meat, or scooped up with tortilla chips!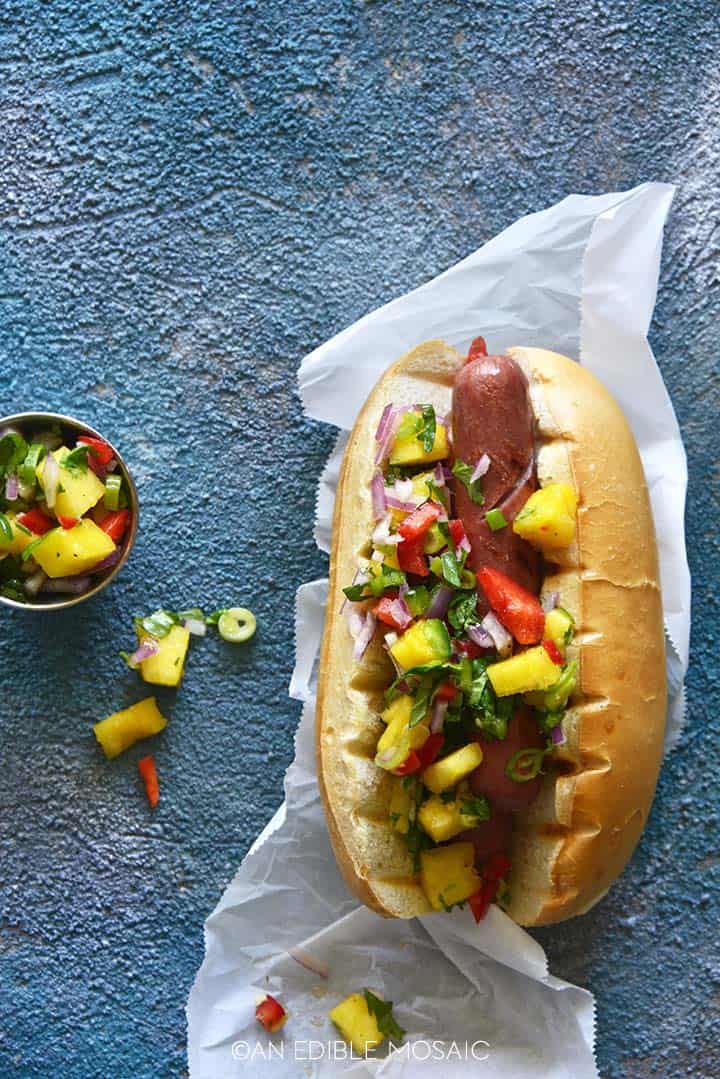 How long has it been since you had a great hot dog?
Every so often I get a hardcore craving for a dog with "the works", the way I used to eat it as a kid. Ketchup, mustard, relish, and white onion!
…