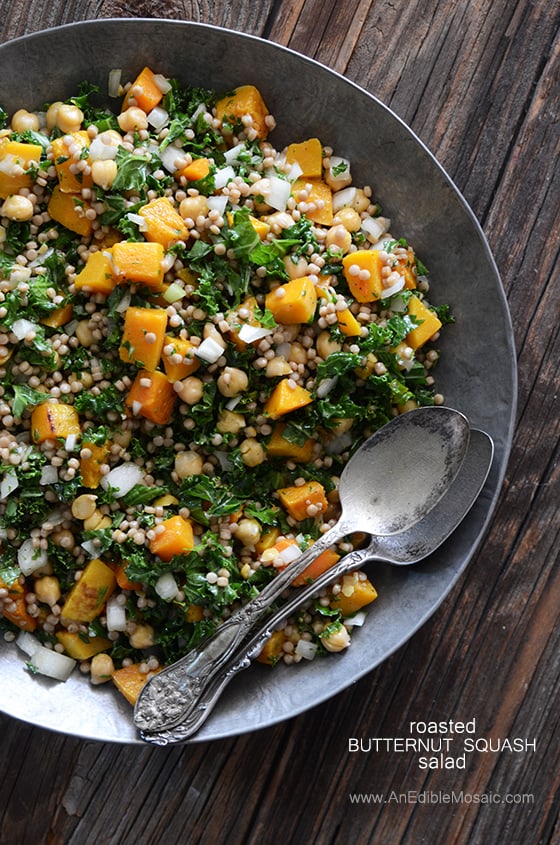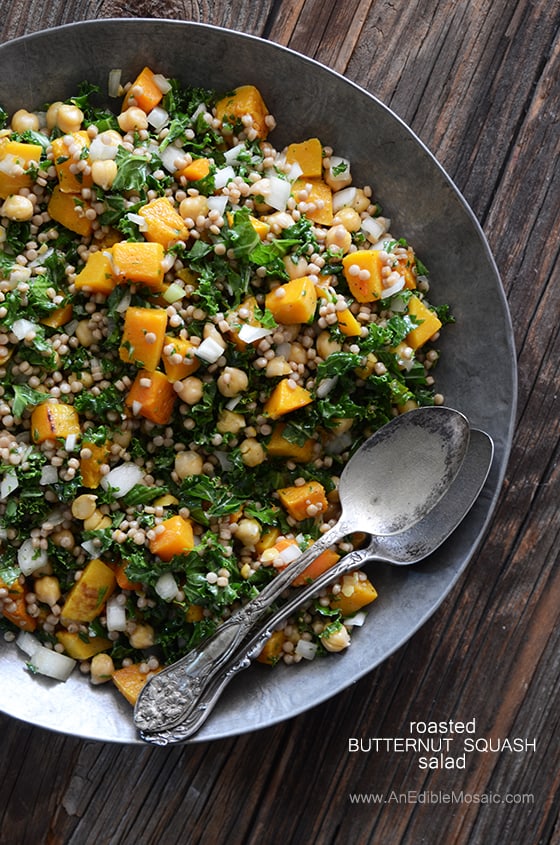 I've taken to calling our kitten (Elsa) butternut-butt.
What can I say? It's catchy and she's a butternut fiend.…
I can't imagine Thanksgiving dinner without some kind of squash dish.  Pureed is usually my mom's favorite way to go (she's very much a traditionalist when it comes to holiday meals, and that's how her mom always prepared it), but roasted is my preference since I love how roasting brings out the vegetable's natural sweetness.  For this dish I use one of my favorite kinds of squash – butternut! – and pair it with apple, onion, and thyme....