This Peanut Butter Blondies Recipe pairs peanut butter and chocolate with brown butter for the best chewy, gooey blondies you'll ever taste. And if you have leftover Halloween candy, this is a great way to use it!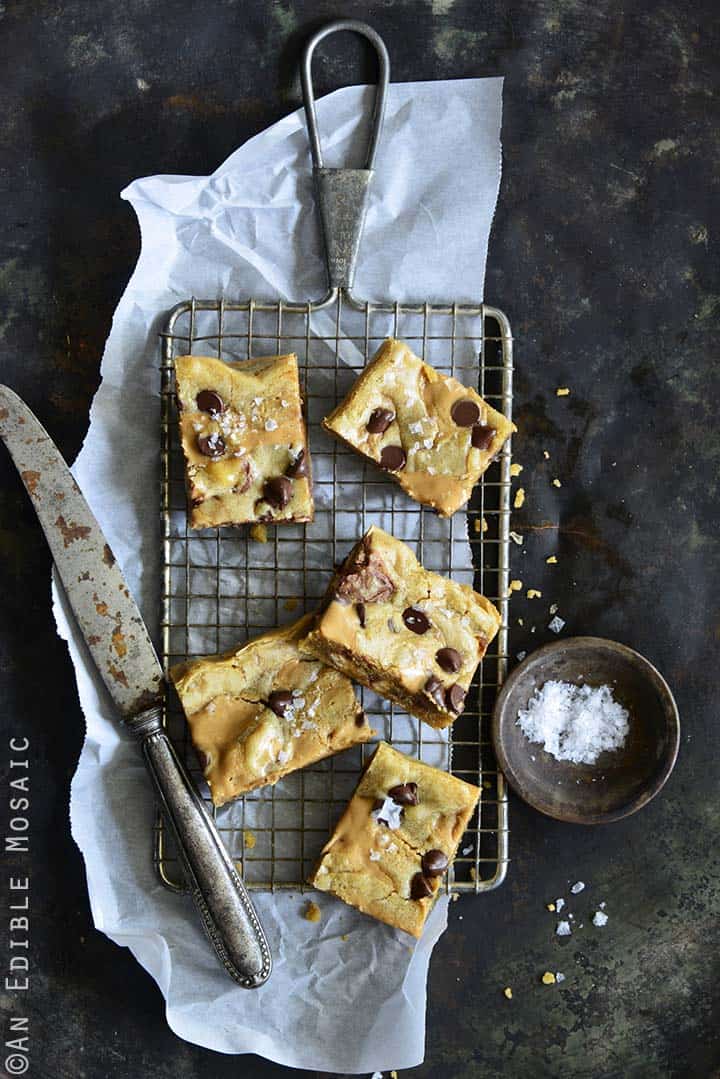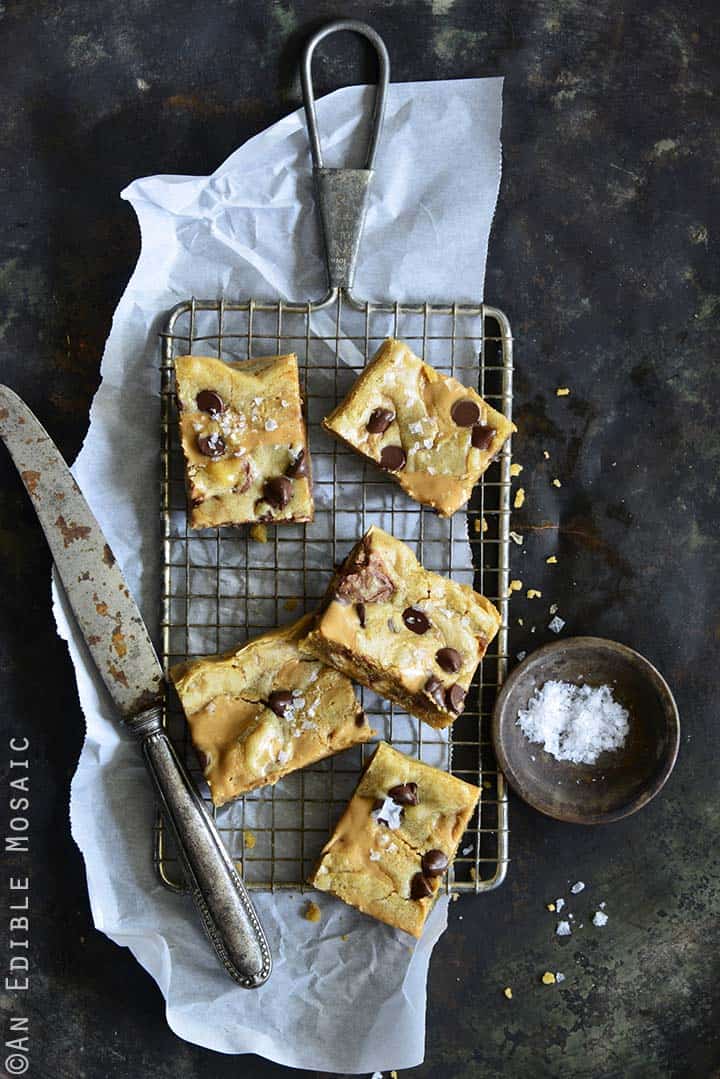 I'm a pretty healthy eater, but every now and again I get the urge for some kind of junk food.
Like a hot dog with a side of fries, or a juicy burger and a chocolate milkshake.
Or pizza and wings with blue cheese (yuuummm).…