Healthy Sweet and Sour Chicken Stir Fry Recipe whips up in just 30 minutes with only 11g net carbs per serving! It has a sweet and sour savory garlic and ginger sauce and lots of veggies.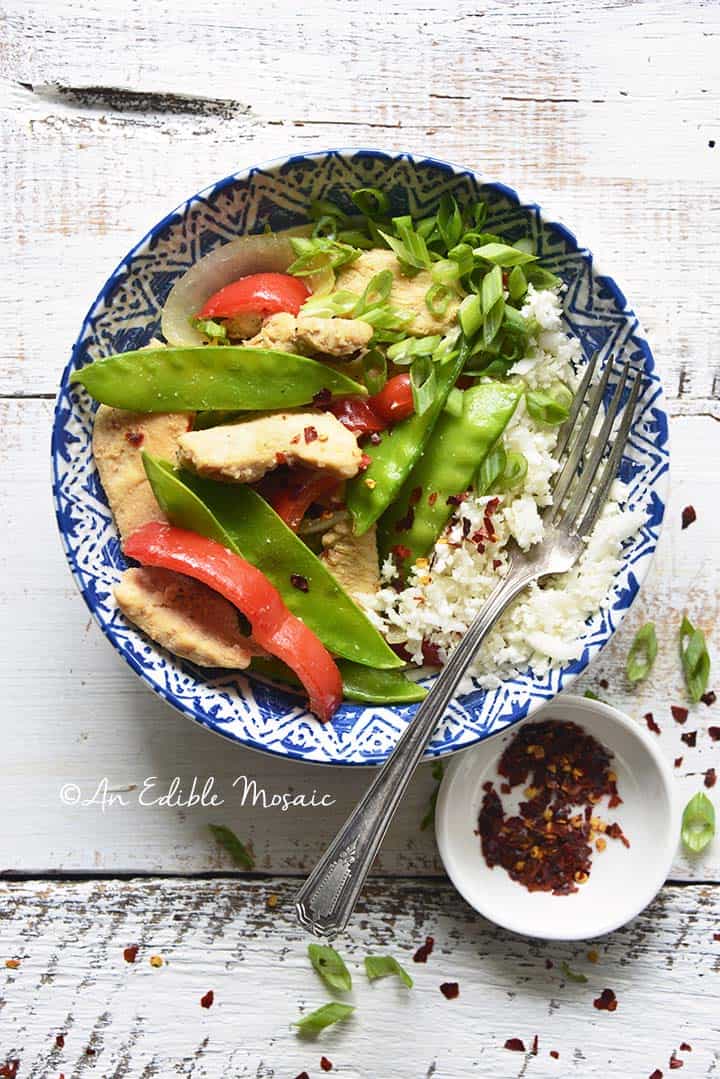 Some nights, take-out for dinner sounds really, really good.
But if you're mindful of what you eat (because unless you're getting a salad it's hard to keep take-out healthy) or if you're limiting excessive spending (because take-out can really add up), ordering out isn't the best option.
And let's not forget that once you give in and order take-out on a super busy night, it's a lot easier to slip into the habit of ordering again later that week or the next week! It's for this reason that I try to set myself up to avoid take-out, lol.…